Carrie Underwood, Maddie & Tae, Runaway June In Cracker Barrel Holiday Show
The feature serves as a reunion of the artists that Underwood brought together on her 'Cry Pretty Tour 360' last year.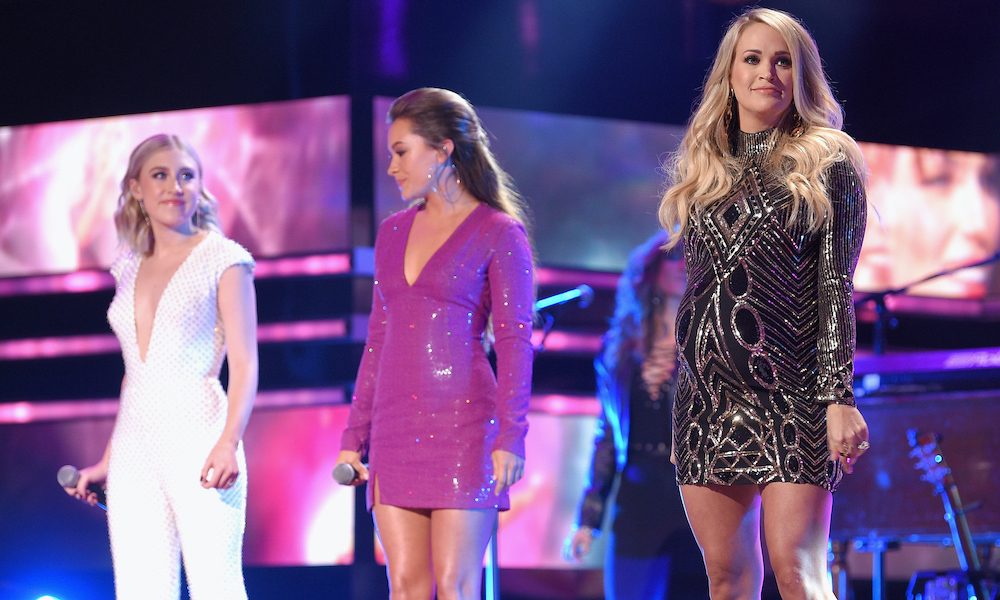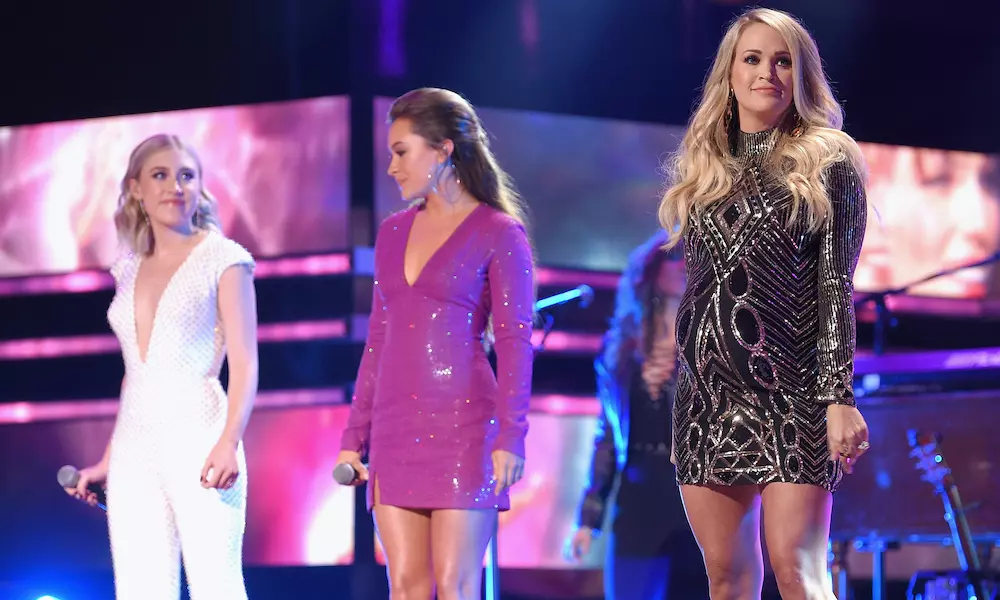 Carrie Underwood, Maddie & Tae, and Runaway June will all star in the holiday feature Cracker Barrel Sounds of the Season. It will debut on Cracker Barrel's YouTube and Facebook pages on Wednesday, December 16 at 8 pm ET/7pm CT. The feature serves as a reunion of the artists that Underwood brought together on her Cry Pretty Tour 360 last year.
Presented by Cracker Barrel Old Country Store, the "musical, family-friendly" show will also feature the artists playing holiday games and telling stories as well as giving their musical performances. The feature will continue to be available throughout the holiday season.
"Being a part of this special collaboration with Cracker Barrel and my friends, Maddie & Tae and Runaway June, is a fun way to celebrate the holiday season," says Underwood. "Music lifts spirits and is a big part of our holiday traditions, which are as important as ever this year."
The country superstar will give a special performance of her new, first-ever Christmas album My Gift, and will also collaborate with her friends and fellow artists. All three artists' new Christmas music will be played in Cracker Barrel stores nationwide. Runaway June have their EP When I Think About Christmas on release, and Maddie & Tae's six-track We Need Christmas is also on release.
"We are excited to be teaming up with Cracker Barrel and our friends," say Maddie & Tae, "to share how we are continuing our favorite traditions with loved ones this year and to share special performances with our fans and Cracker Barrel lovers. All three of us have released our first Christmas album/EP and original Christmas songs this year, and it's incredibly special to have Cracker Barrel bring us all together to celebrate musical holiday traditions and to be able to make them our own in this way."
Runaway June add: "Holidays are a time to disconnect and bond with families, friends and loved ones, and our hope is that Cracker Barrel Sounds of the Season provides the opportunity to do so. We are so appreciative of Cracker Barrel, whose commitment to supporting women in country music continues with this campaign, for letting us be a part of bringing the joyful sounds of the holidays to homes nationwide."
Notes Cracker Barrel senior vice president and chief marketing officer Jennifer Tate: "As this year comes to a close, we want to do something extra special for those craving the comforts of familiar holiday traditions. Our hope is that Cracker Barrel Sounds of the Season will bring joy to families amid these uncertain times and provide a way for loved ones to connect this holiday season – whether celebrating near or far."
Carrie Underwood's My Gift can be bought here.
Listen to the best of Maddie & Tae on Apple Music and Spotify.