Hear Charles Lloyd & The Marvels' Cover Of Leonard Cohen's 'Anthem'
The legendary jazz saxophonist shares the second track from his upcoming album Tone Poem, out March 12.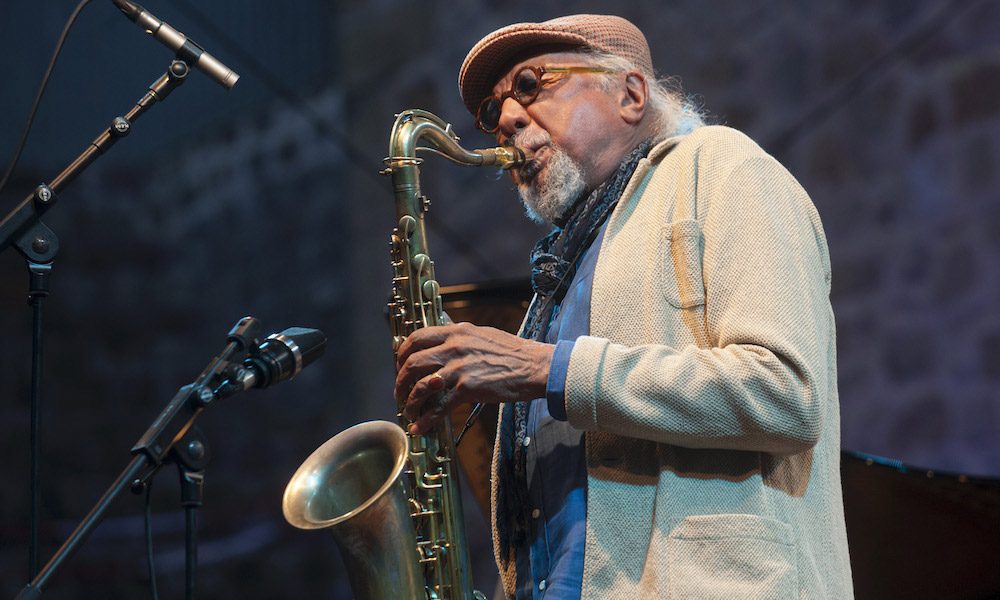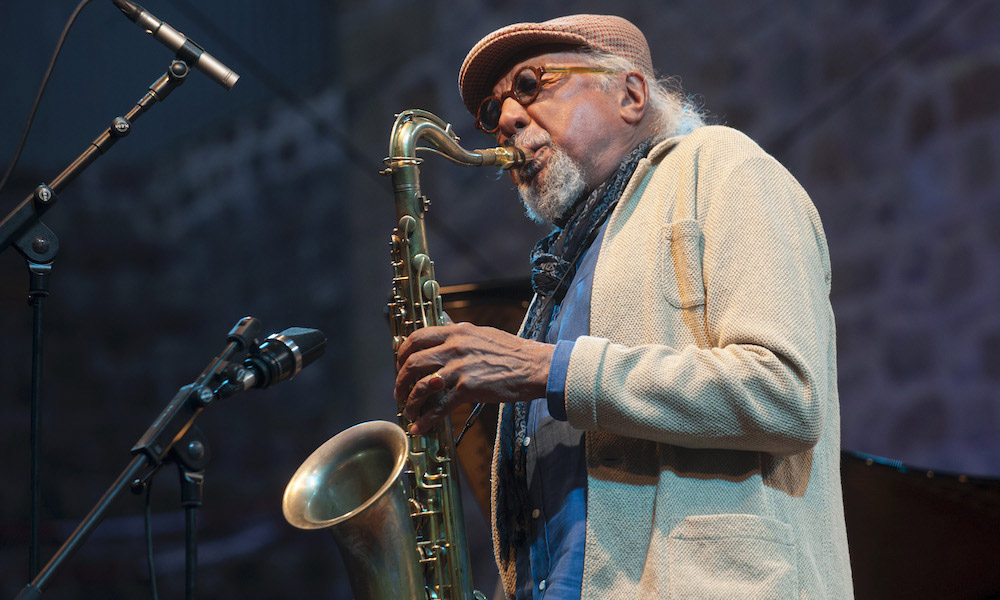 Charles Lloyd and The Marvels have released a new cover of Leonard Cohen's "Anthem." The track appears on the group's album Tone Poem, which will be released on March 12 via Blue Note.
"Anthem" is the second track that Lloyd has released from Tone Poem, following "Ramblin'" in January. The album finds the legendary jazz saxophonist backed by guitarist Bill Frisell, pedal steel player Greg Leisz, bassist Reuben Rogers and drummer Eric Harland, and includes compositions by Ornette Coleman, Thelonious Monk, Gabor Szabo, and Lloyd himself. The album blends the jazz style that Lloyd is known for with elements of blues, country, and rock.
Charles Lloyd & the Marvels - Anthem
Lloyd says in a press statement that he's not interested in keeping these disparate styles of music separate from each other. "That wouldn't be right for the tradition I serve," he says. "You must have your elixir, and the elixir is in sound and tone. When you're at the feet of the Universe, she will always bless and take care of us. It's not politicians we need but sages. Many have their hand out for something, but I try to let my heart be filled so I want for nothing. I live in awe, drunk with the music."
He also shared a clip of him reciting an original poem, to accompany the album.
The album is being released as part of the Tone Poet Audiophile Vinyl series, supervised by Joe Harley, whom Lloyd first dubbed the "Tone Poet," and mastered by Kevin Gray.
Lloyd, who was honored by the National Endowment for the Arts as a Jazz Master in 2015, first debuted his group The Marvels on the 2016 album I Long To See You, which also featured guests Norah Jones and Willie Nelson. In 2018, the group released Vanished Gardens, which also featured a guest appearance from Lucinda Williams.
Tone Poem is Lloyd's fifth album on Blue Note since he returned to the label with 2015's Wild Man Dance.
Tone Poem is out on March 12. Pre-order it here.