Charles Lloyd Releases First 'Trio of Trios' LP: 'Trios: Chapel'
Bill Frisell and Thomas Morgan join the famed jazz saxophonist.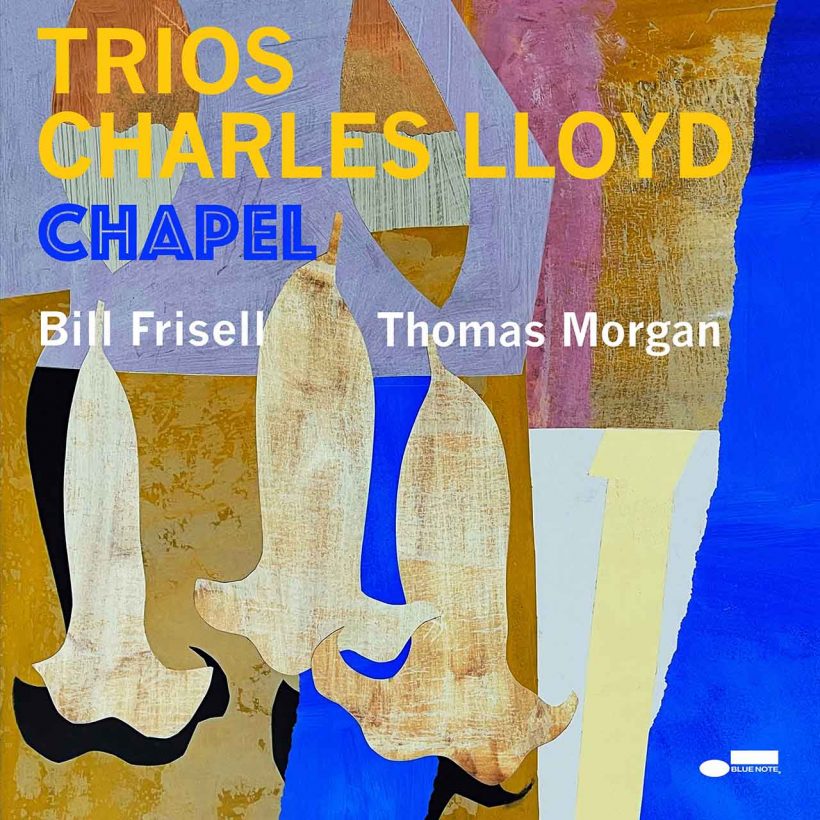 Sometimes good things come in threes. That seems to be part of the principle behind Charles Lloyd's current recording project, Trio of Trios. The album trilogy will feature the revered saxophonist in three different trio settings. The first installment, Trios: Chapel, features guitarist Bill Frisell and bassist Thomas Morgan and is available now on Blue Note Records.
Lloyd is a legend in jazz, long known as a searcher who looks outside the conventions of the genre for fresh ideas to bring into his music, going all the way back to the '60s when he keyed in on the countercultural vibes of the hippies to stoke his spiritual flame. At 84, Lloyd is still thinking outside the box, as shown by the concept behind Trio of Trios.
With Lloyd being the only constant, each of the three lineups will bring drastically different musical dynamics into being, showing how much one musician's output can be affected by his surroundings. As far as the next two records in the series, Trios: Ocean will put Lloyd together with pianist Gerald Clayton and guitarist Anthony Wilson and is expected out on August 26, while Trios: Sacred Thread will match the saxman with guitarist Julian Lage and worldbeat percussionist Zakir Hussain for an October 28 release.
If you're eager to dig into what Lloyd and company are doing, you can nab a copy of the first record. But you can also preorder a specially designed box set that brings all three albums together in a single package that's both sonically satisfying and visually stunning. And in the meantime, you can catch Charles Lloyd in conversation with Blue Note boss Don Was, digging into the details of his new project, in the video below.
Charles Lloyd discusses "Trios: Chapel" on "First Look" with Don Was of Blue Note Records
Buy or stream Trios: Chapel here or pre-order the Trio of Trios box set here.