Charlie Watts Honored By Fellow Rolling Stones At Private Ronnie Scott's Tribute
The evening concluded with Mick Jagger, Keith Richards, and Ronnie Wood getting on stage for an impromptu jam.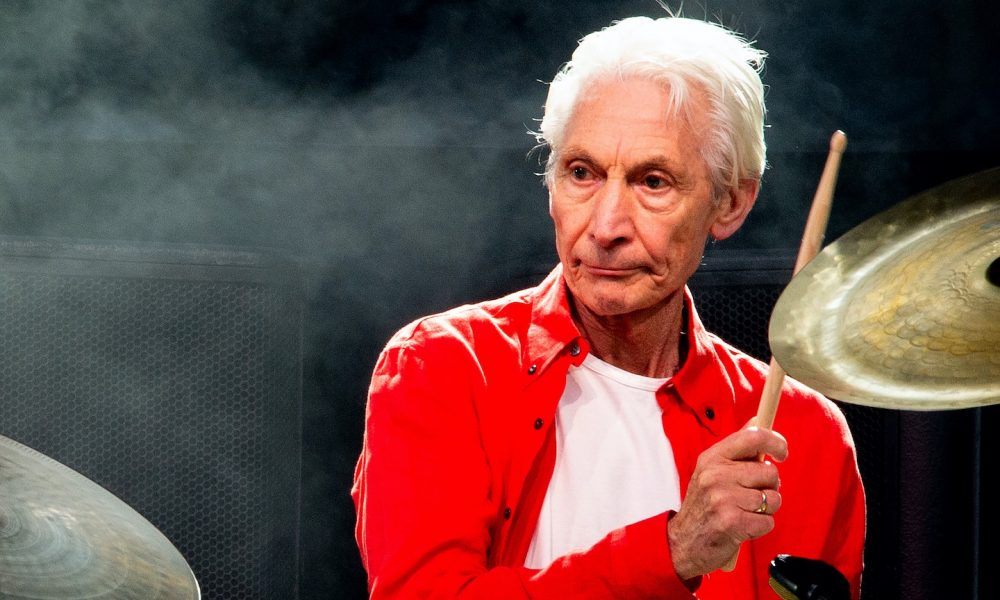 The family of the late Charlie Watts last night invited his friends, fellow musicians and extended family, including his fellow Rolling Stones, to a private celebration of his life in London. It took place at his favorite jazz club, Ronnie Scott's in Soho. The event ended with Mick Jagger, Keith Richards, and Ronnie Wood getting on stage for an impromptu jam.
The party of close friends united by their love of the Stones drummer, who died on August 24 at the age of 80, also included his stand-in on the recently-completed No Filter dates in the US, Steve Jordan. Also present was Watts' lifelong friend Dave Green, who played with him in many jazz line-ups over the years, as well as Ben Waters and Axel Zwingenberger, their colleagues from the group The A B C & D of Boogie Woogie.
Other guests at the highly emotional and heartfelt occasion included longtime Stones live and recording band members, including Bernard Fowler, Lisa Fischer, and Tim Ries, as well as former bassist Bill Wyman, who left the band in 1983. British musician and broadcaster Jools Holland compered the evening. He led the house band with Green, Waters, and Zwingenberger in some stirring boogie-woogie piano numbers.
Ries then played a special tune he composed for his friend entitled "Blues For Charlie," after which Fischer, who sang live with the Stones as Jagger's vocal foil for many years, delivering "Trouble in Mind." She was then joined by Fowler to duet on another much-covered gospel song, "Up Above My Head."
The evening concluded with Jagger, Richards, and Wood delighting the audience with performances of the R&B staples "Shame Shame Shame" (featured on the bonus disc of their new 40th anniversary edition of Tattoo You) and "Down The Road Apiece," written by Don Raye and cut by the band on Rolling Stones No.2 in 1965.