Chris Stapleton Lands Fourth Country No.1 Album With 'Starting Over'
Meanwhile, the title track single from the album climbs into the Hot Country Songs Top 10.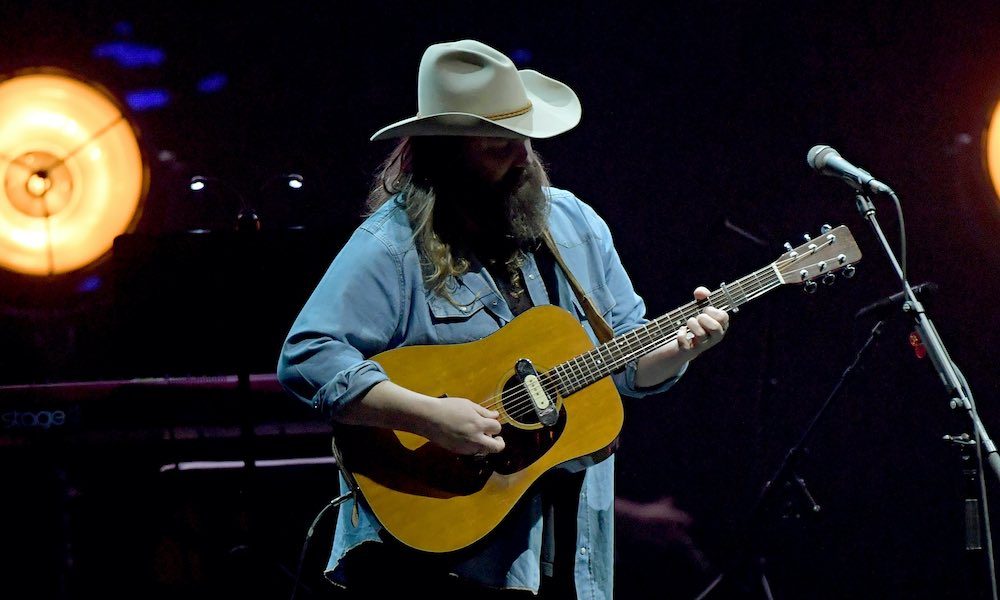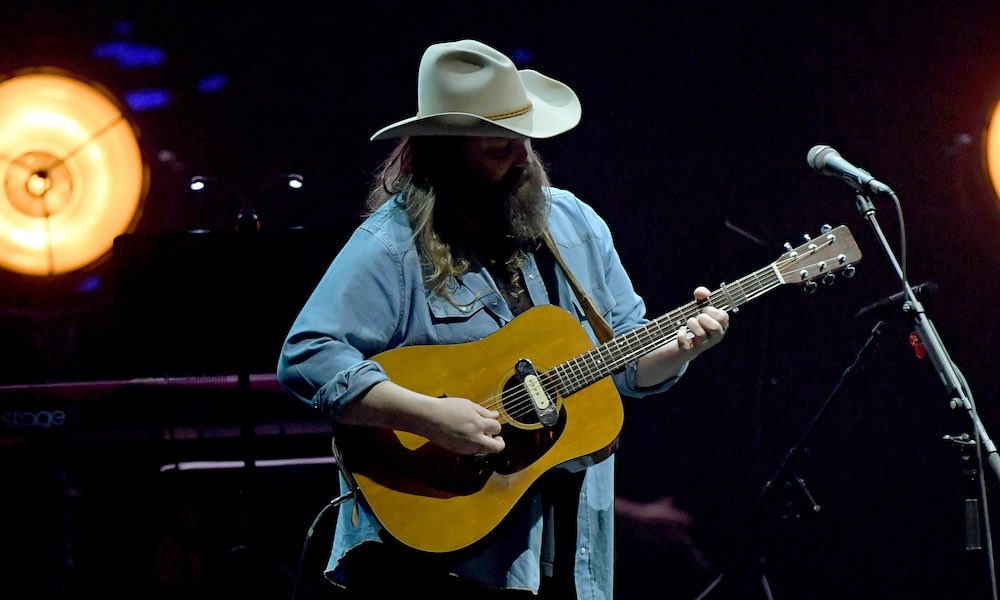 Chris Stapleton's Starting Over has become his fourth No.1 on Billboard's Top Country Albums chart. It also debuts at No.3 on the all-genre Billboard 200.
The fourth full-length album by the country figurehead makes its triumphant start on the charts dated November 28. As Billboard Country Update reports, its first week on release produced equivalent album units of 103,000, of which 75,000 were album sales.
Stapleton first topped the country listings with Traveller, which took six months from its May 2015 arrival to make the chart summit, where it spent 29 weeks. After that breakthrough, there was no such delay with the subsequent From A Room: Volume 1, which debuted at No.1 in May 2017 and stayed there for eight weeks, or From A Room: Volume 2 in December of the same year, which had a four-week reign.
Chris Stapleton - Starting Over (Official Music Video)
Meanwhile, the title track single from Starting Over is up 11-7 on Hot Country Songs and 16-3 on Country Streaming Songs. It dips 16-17 on Country Airplay. Stapleton also has the Hot Shot Debut on Hot Country Songs with the album's "You Should Probably Leave," which blasts in at No.24.
He re-enters that chat at No.40 with the previous emphasis track "Cold," and no fewer than three other songs from the Dave Cobb-produced set make a showing on that survey: "Joy Of My Life" at No.45, "Devil Always Made Me Think Twice" at No.46 and "Maggie's Song" at No.50.
Chris Stapleton - You Should Probably Leave (Official Audio)
Acclaim for the new album has been overwhelming. "Simply put, there are few recording artists in country operating at Stapleton's level, and Starting Over keeps the bar very high," wrote Billboard. Associated Press called it "a sure-footed masterpiece…one of the year's finest albums," while American Songwriter avowed: "Chris Stapleton may have the album of the year with Starting Over."
GQ said that the album "mixes beautifully stark songwriting with blues, country, and rock melodies, allowing Stapleton's sturdy, propulsive vocals to carry the show." Entertainment Weekly hailed "a dynamite and dynamic new album from the mighty-voiced Kentucky native…the singer-songwriter is hitting new heights, nailing the crossroads of country, rock, gospel, and pop across 14 tracks."
Starting Over can be bought here.
Listen to the best of Chris Stapleton on Apple Music and Spotify.