Listen To Chris Stapleton's New Starting Over' Preview Track 'Cold'
The song follows the recent appearance of the album's title track.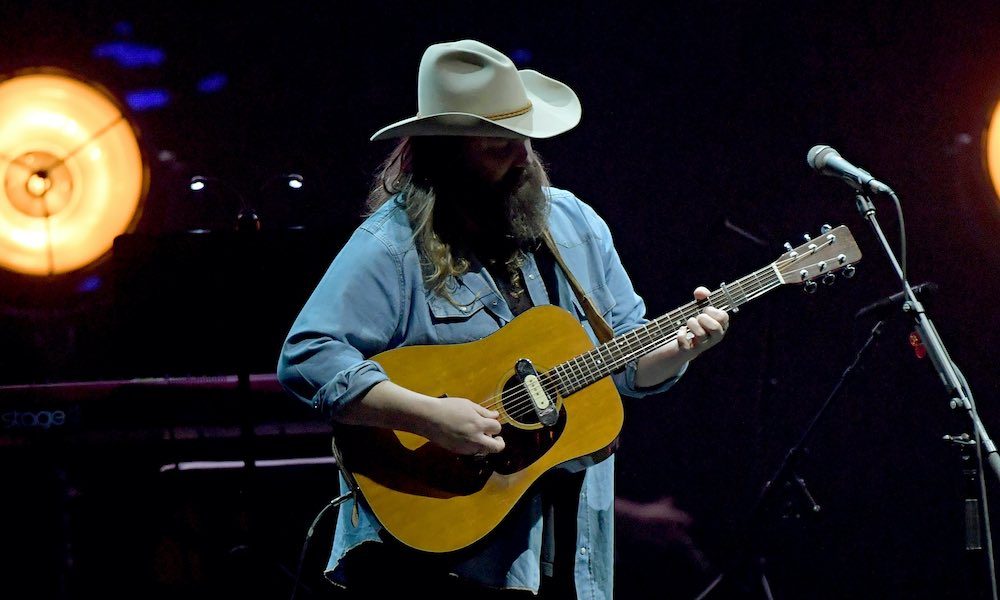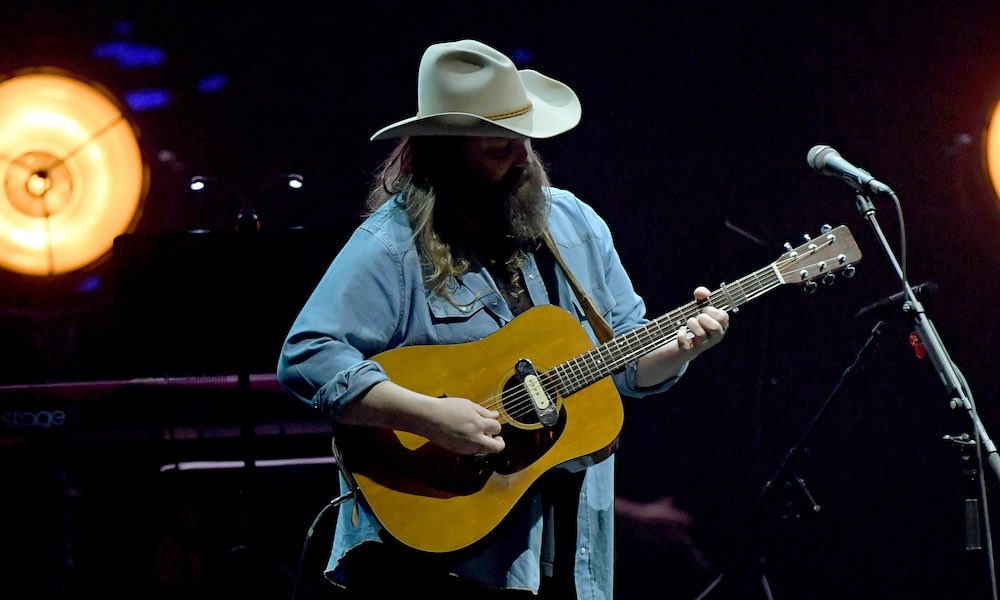 Chris Stapleton has released the new track "Cold" as an instant grat preview of his upcoming Starting Over album, which arrives on November 13 on Mercury Nashville. The song follows the recent appearance of the set's title track.
The country hero wrote "Cold" with his band members J.T. Cure and Derek Mixon, and producer Dave Cobb. It's been described by Rolling Stone as having an "otherworldly vibe," enhanced by a "cinematic string arrangement," recalling the vibe of Radiohead's "Karma Police." Tasteofcountry.com call it "gorgeously mournful." It features the lyrics "Why you got to go and cut me like a knife, and put our love on ice? Oh, girl you know you left this hole, right here in the middle of my soul. Oh, why you got to be so cold?"
Chris Stapleton - Starting Over (Official Music Video)
Stereogum's Tom Breihan notes in his review that "Cold" is "a massive, growly ballad of a song. It's more of a bluesy rock song than a classically country one, and it has melodramatic strings that remind me of James Bond themes — a surprising thing for a damn Chris Stapleton song.
"Built to echo around the rafters"
"But Stapleton really belts the thing out. When Stapleton gets back to touring, he'll be headlining arenas, and this is the kind of song that's built to echo around the upper rafters and to let Stapleton show the full power of the voice."
As reported, the upcoming album is the follow-up to Stapleton's two 2017 releases, From A Room Vol. 1 & 2. It includes 11 new songs and covers of John Fogerty's "Joy Of My Life" and Guy Clark's "Worry B Gone" and "Old Friends." One of the new numbers is "Watch You Burn," written by the frontman about the Route 91 Harvest Festival shooting in 2017. It also features the All Voices Choir.
Starting Over is released on November 13. Pre-order it here.