Classic Allmans Set Expands To Six Discs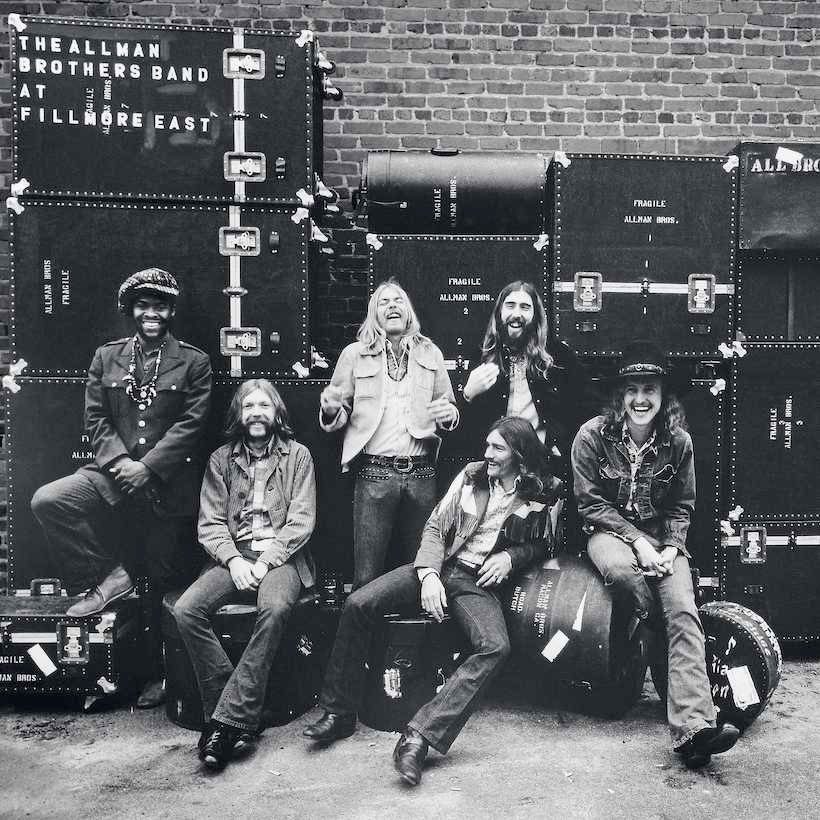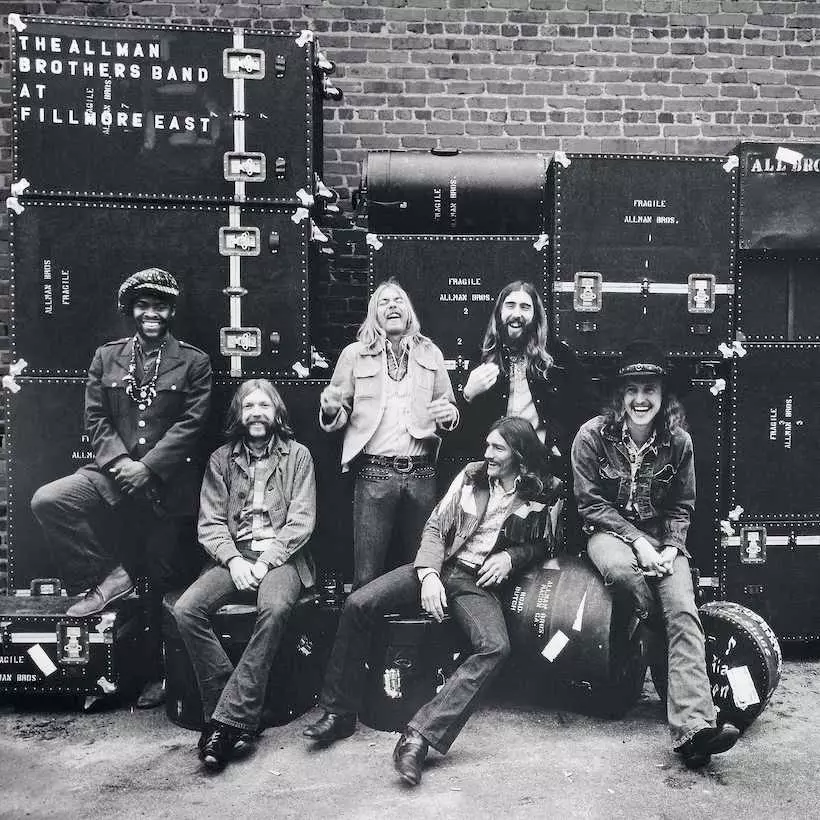 A milestone live album in rock history has expanded into a box set, to the delight of all fans of the Allman Brothers Band.
Their 'At Fillmore East' album, recorded over the weekend of March 12-13, 1971 is out now via Mercury as 'The 1971 Fillmore East Recordings,' stretching over six CDs and with the addition of 16 unreleased tracks. The set will now include the band's performance on June 27 that year during the venue's closing weekend, after impresario Bill Graham chose the ABB to headline its final night.
The set is produced by Bill Levenson, whose most recent Allman-related anthology was Rounder's 'Skydog: The Duane Allman Retrospective' last year. The original 'At Fillmore East' album is in the Grammy Hall of Fame and placed at No. 49 in Rolling Stone's 2003 list of the top 500 albums of all time. It reached No. 13 during a 47-week run on the US album chart.
"From its inception in March 1969, the Allman Brothers Band rapidly established a near-mythical reputation through its incendiary, marathon concerts," "Allmanologist" John Lynskey writes In his sleeve notes for the new set.
"No other group could touch the Allman Brothers when it came to extended, improvised jamming; they truly were in a league and dimension of their own. "Duane Allman was joined by his brother Gregg on keyboards and vocals, the dual drumming combo of Jaimoe and Butch Trucks, bassist extraordinaire Berry Oakley, and Dickey Betts, Duane's foil on guitar. Together, these individually talented artists blended into a unit whose sum exceeded the total of its impressive singular parts." Duane, sadly, would die in a motorcycle accident only a few months after these recordings, in October, 1971.
Drummer Butch Trucks remembers: "That weekend in March of '71 when we recorded At Fillmore East, most of the time it clicked. We were finally starting to catch up with what we were listening to. We had lived together…we got in trouble together; we all just moved as a unit. And then, when we got onstage to play, that's what it was all about—and it just happened to all come together that weekend."
The four shows were recorded by revered Atlantic Records engineer/producer Tom Dowd, who'd produced the band's second album, 1970's 'Idlewild South.' Dowd also oversaw the sessions for the Derek & the Dominos project that led to the thrilling guitar interaction between Duane Allman and Eric Clapton.
The entire first disc in the new set consists of unreleased recordings from the Allmans' first, March 12 show at the Fillmore East, including the famed 'Statesboro Blues' and typically epic versions of 'In Memory Of Elizabeth Reed' and 'You Don't Love Me,' each clocking in around 17 minutes. The June 27 closing show includes Bill Graham's introduction of a nine-song set that included 'Midnight Rider' and 'Hot Lanta.'
You can get 'The 1971 Fillmore East Recordings' at the official uDiscover store here.
Format:
UK English