UMe Launches New 'Wordville' Game For Classic Motown
The game kicks off Classic Motown's Black Music Month celebrations.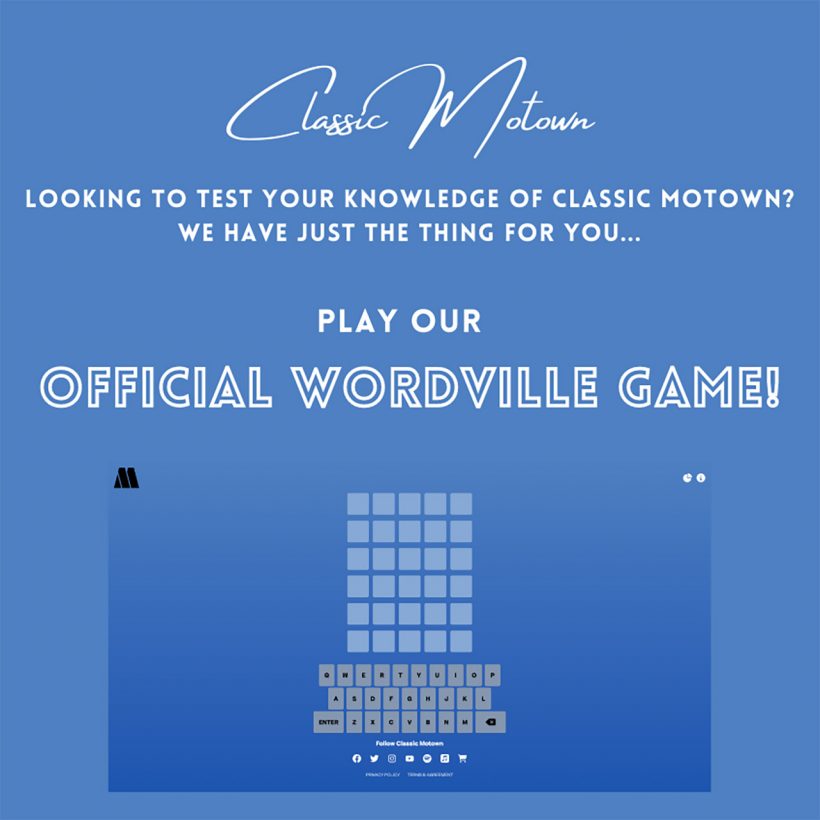 To celebrate Black Music Month, Classic Motown has launched a brand new "Wordville" word game, which gives music fans six opportunities to guess a word associated with the famed label.
Game players can expect answers to touch on a range of topics from the golden era of Classic Motown, including clues based on label stars like Marvin Gaye, The Supremes, Jackson 5, The Temptations, and more. Fans should keep on the lookout for clues about the label's history, like its founder Berry Gordy.
The game is live now and will continue to run for the next six months, while players can listen to classic tunes on this "Best of Motown" playlist. Keep in mind that each song on the playlist will offer clues ahead of upcoming games.