'The Supremes Sing Rodgers & Hart': Motown Queens Do The Musicals
Even as the trio were riding the Hot 100 with 'The Happening,' they unveiled an album of classic show tunes.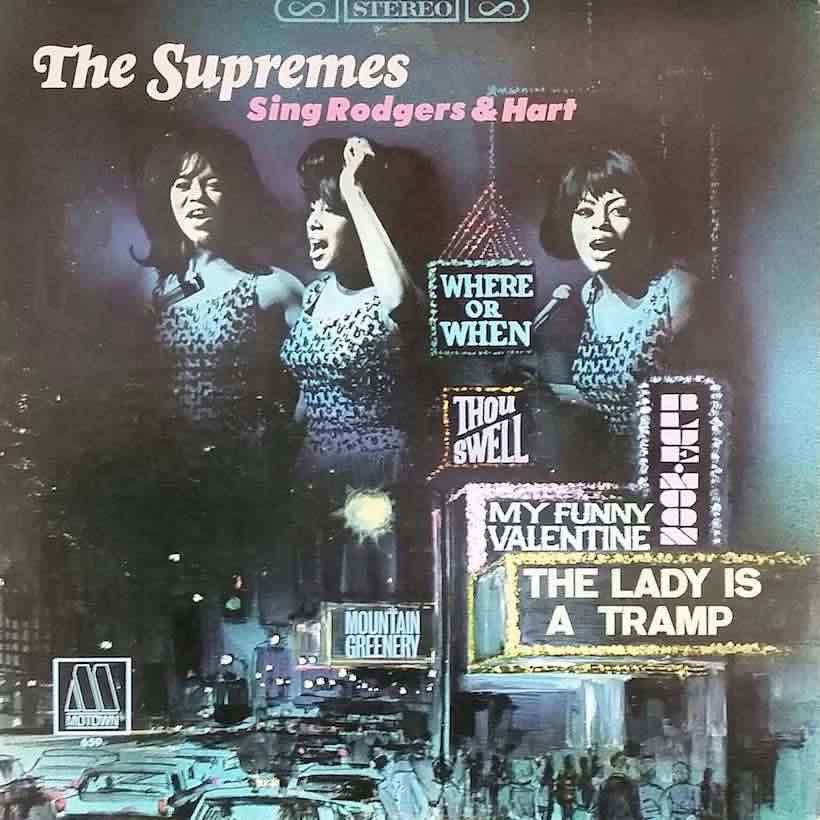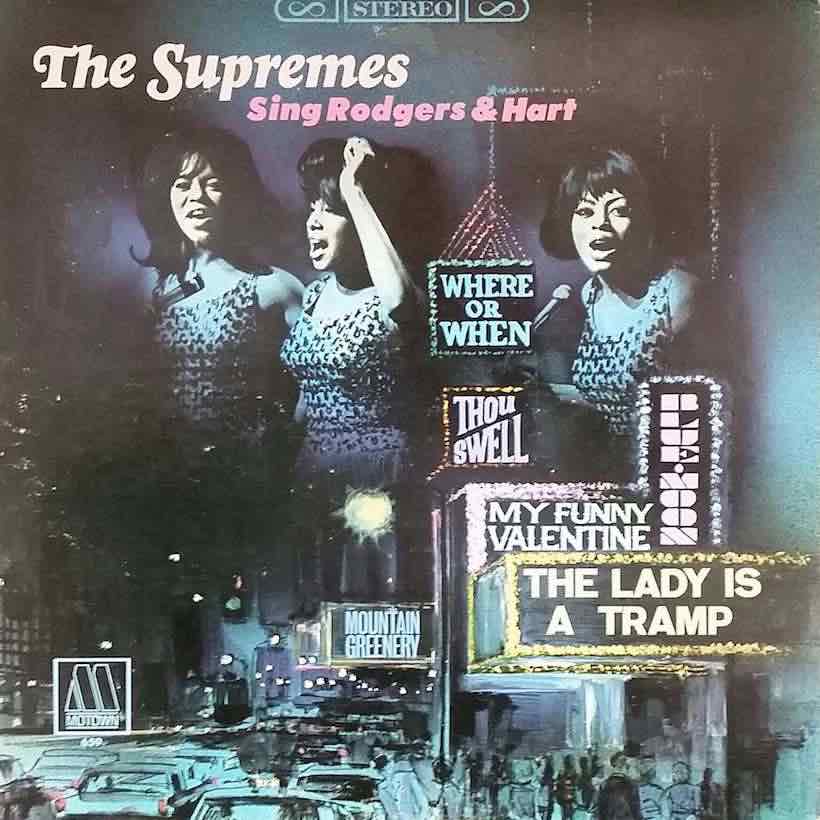 Just four months after presenting an album of the songs of their Motown collaborators Holland-Dozier-Holland, the Supremes were back in stores on May 22, 1967. This time, in considerable contrast, they were visiting the musicals.
Their 11th studio set, their last before Diana Ross was given "name above the title" billing, was The Supremes Sing Rodgers & Hart. Produced by Berry Gordy and Gil Askey, it featured a dozen covers of the show tunes of the celebrated writing duo of Richard Rodgers and Lorenz Hart.
Show tune Supremes
Gordy had long recognized the Supremes' ability to reach beyond their original R&B fan base into middle America, and maximized it by having the trio play supper clubs for white audiences. He saw this new album as the logical next move.
Some fans of their recent smash hit singles such as "You Keep Me Hangin' On" and "Love Is Here And Now You're Gone" may have found covers of "The Lady Is A Tramp" and "My Funny Valentine" incongruous. But the girls had topped the Hot 100 the week before the album's release with the distinctly pop-oriented "The Happening."
That may have been at the expense of some of their R&B followers, who only took the song to No.12 on that chart. But the Supremes were becoming fully conversant with a middle of the road audience.
The album's tracklisting was gathered chiefly from Rodgers & Hart's already time-honored songbook of the 1920s and 30s. Selections included 1934's "Blue Moon," "My Romance" (from the 1935 musical Jumbo) and "Falling In Love With Love," from 1938's The Boys From Syracuse. The LP was originally intended as a double disc, for which the group recorded 13 further songs, all of which emerged on a Complete Recordings version of the album in 2002.
Listen to uDiscover Music's Best Motown Songs Ever playlist, featuring the Supremes among more than 60 superb tracks.
Where The Supremes Sing Holland-Dozier-Holland had reached No.6 on the US pop album chart, Sing Rodgers & Hart peaked at No.20. By September, Diana Ross and the Supremes (as they now were) were back on the charts again with their first Greatest Hits album.
Buy or stream The Supremes Sing Rodgers & Hart.