Watch Coi Leray Perform 'Players' On 'Jimmy Kimmel Live!'
Just in time for snow in L.A, the star rocked a fashion-forward Après-Ski look for the show.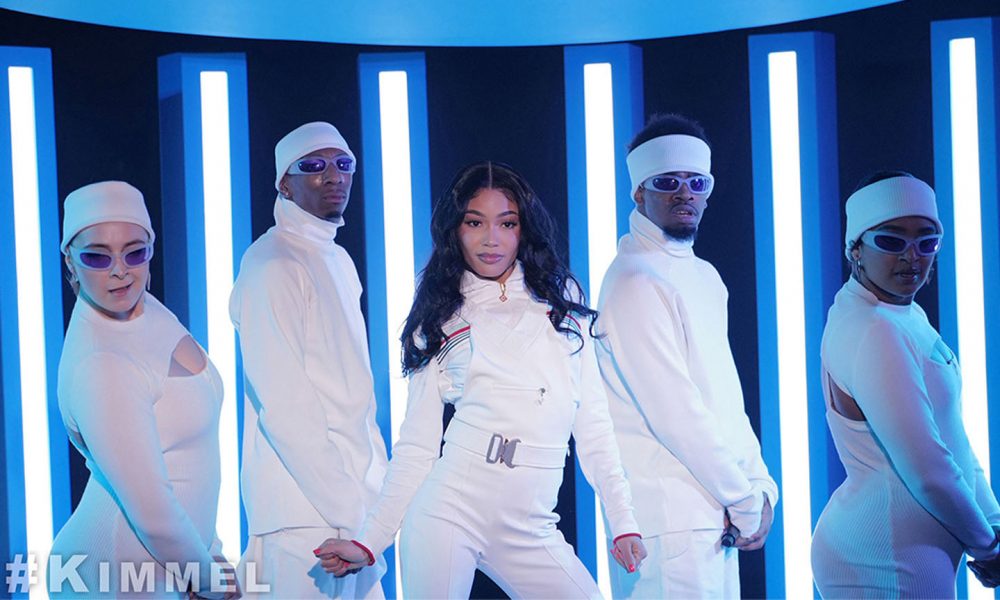 Dominating the culture, multi-platinum superstar Coi Leray delivered a show-stopping performance of her runaway smash "Players" on ABC's Jimmy Kimmel Live! You can check it out below.
Just in time for snow in Los Angeles, she rocked a fashion-forward Après-Ski look, befitting of her ice-cold rendition of the track. It opened with the Busta Rhymes-inspired DJ Saige Remix before turning on a dime with the instantly chantable chorus and finally concluding with showstopping choreography for a dance break to the mega-popular "(DJ Smallz 732 Jersey Club Remix)" version.
It stands out as her most memorable television performance to date and the perfect late-night television debut for "Players."
Coi Leray - Players (Live on Jimmy Kimmel Live!)
Thus far, Coi has amassed a staggering 6 billion streams and counting with 174 million on "Players." The latter inspired 2.5 million TikTok creates with 7 billion-plus views. It marked her fourth Billboard Hot 100 entry and highest yet, clinching #22 with a bullet currently. Not to mention, she toppled the Billboard Emerging Artists Chart at #1, while it soared to #1 on TikTok and IG Reels. Thus far, it has spent seven weeks at #1 on the Billboard Rap Song Sales Chart and three weeks at #1 on the R&B/Hip-Hop Digital Song Sales Chart.
The original song features a sample of "The Message" by Grandmaster Flash & Furious Five. Coi Leray rips through one bold and braggadocious bar after another, exuding confidence and charisma. It pops off with the instantly unshakable hook as she proves, "'Cause girls is players too."
Upon release, it received critical acclaim from The New York Times, Rolling Stone, E! News, Essence, XXL and more. It simultaneously jumped to the top of numerous popular playlists on streaming platforms including #OnRepeat on Apple Music and Feelin Myself on Spotify.
Additionally, "Players" has entered the charts. On Apple Music it's dominating at #1 in New York City, Top 20 United States, and Top 200 Global Songs. While on Shazam it's also having success as #1 on the New York City Top 50 and entered at #46 on the Top 200 Songs chart.