Compton Announces Street Named In Honor Of N.W.A. Legend Eazy-E
The 100 block of Auto Drive South will be renamed Eazy Street.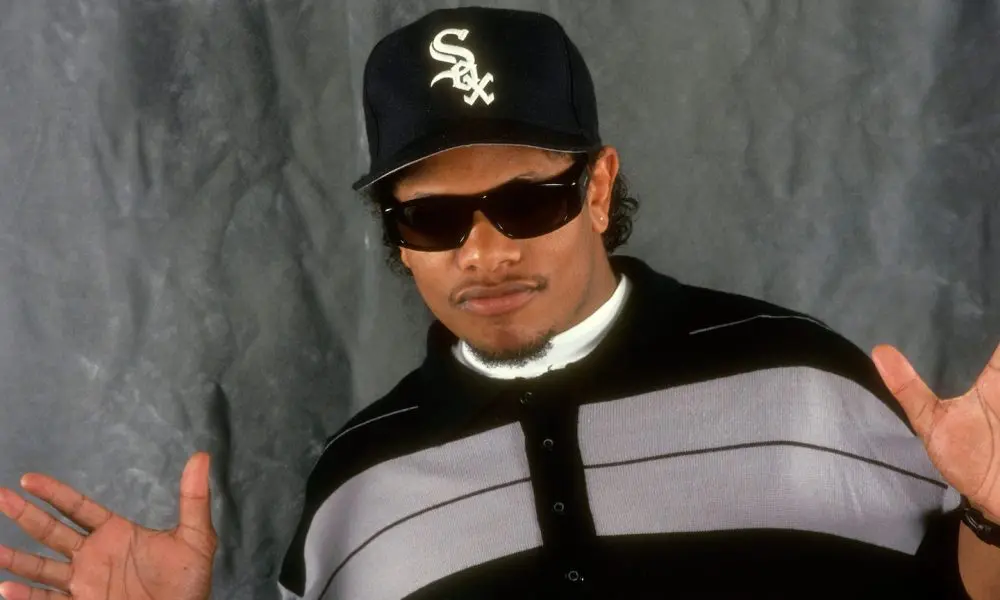 The 100 block of Auto Drive South, located on Alameda Street and runs into the Gateway Towne Center shopping plaza, will be renamed Eazy Street in honor of the late N.W.A. legend Eric "Eazy-E" Wright.
According to The Los Angeles Times, "A block party will be held at the street on November 22 to celebrate the moment with performances and appearances from the 'Boyz-n-the-Hood' rapper's children and his former collaborators." The paper also noted that Compton City Council previously voted unanimously to rename the street in September.
"My dad loved where he was from," Eazy-E's daughter, Erica Wright, said in a statement to The Los Angeles Times. "Nothing could keep him from Compton. Nothing could keep his parents from Compton. This will forever be a highlight in my life."
Added Eazy-E's son Eric Darnell Wright Jr., "The street naming serves as a symbol of recognition and commemoration, ensuring that our father […] has a legacy that will be remembered and celebrated for generations to come."
Wright got his big break by starting his own record label, Ruthless Records, with partner and music-business veteran Jerry Heller. E discovered a major performing talent in the D.O.C. and recruited Ice Cube and Dr. Dre to write songs for his stable of artists. When their composition "Boyz-N-the Hood" was rejected by Ruthless signee HBO, Cube, Dre, and E formed the first version of N.W.A to record it themselves.
Their first album, N.W.A and the Posse was released in 1987 and largely ignored; after a few tweaks of the lineup and the rough-edged subject matter, 1988's Straight Outta Compton made N.W.A. into superstars. E seized the opportunity to release a solo project later in the year, titled Eazy-Duz-It, which would be the only full-length album he would complete; it would sell well over two million copies.