Courtney Love Celebrate 30 Years Of Hole Debut 'Pretty On The Inside' With Charity Art Exhibition
The event will be held on October 2 and 3 at London's Parliament Tattoo.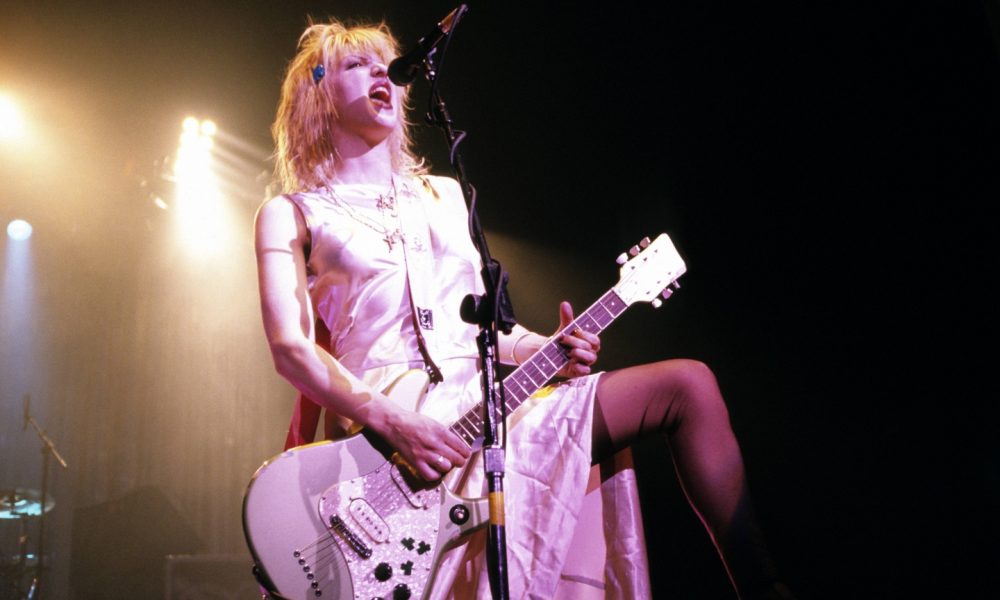 To celebrate the 30 year anniversary of Hole's debut album Pretty On The Inside, Courtney Love has organized a charity art exhibition. The event will take place on October 2 and 3 at London's Parliament Tattoo with a collection curated by Love and Kim Gordon along with the tattoo show and a selection of artists.
The Pretty On The Inside anniversary event will feature live music, an art exhibit, tattooing and Djs celebrating the album. Tickets to the event can be bought at the official point of purchase.
The event's featured artists include Emma Ruth Rundle, Bella Kidman-Cruise, Holly Amber, Mercedes Helnwein, Daisy Parris and Sade English. Musicians Laura-Mary Carter of Blood Red Shoes, Hands Off Gretel and Los Bitchos will perform live sets at the event.
"Pretty on the Inside is not an album you sing along to. It barely has formed songs, I had an amazing guitarist and partner in crime," Love wrote on Instagram. "I'd stripped my way to a van and backline, could not afford books, a guitar, amps and pens of my own."
"Crucially, I'd convinced Kim Gordon to let me in the back door, by putting her, then an important name in gatekeeping, name on it," she continued.
"I did not stand a chance in hell and was not in any mood for populism. I was in a rage to be heard and wasn't going to wait a second longer, so I'd do it as I was, in all my flawed, young, ragged glory and swing for the fences. No one was coming to save me. Not then, not now. Not ever. That's what you can hear."
Ahead of the exhibit, Parliament Tattoo owner Nicola Mary Wyatt shared: ​"Pretty On The Inside was a battle cry for a generation of women who didn't always identify with their assigned role to be sweet and dutiful."
"Tattooing has long been associated with rebellion and appealed to those who reject society's norms, so partnering up to celebrate this iconic album felt absolute," Wyatt continued. It's an honor to celebrate this iconic moment with Courtney Love, who inspired so many to live authentically."
Listen to the Best Of Hole on Apple Music and Spotify.