Watch Cozz's Video For Latest Dreamville Single, 'Big Trouble Freestyle'
Cozz spits over the iconic beat made famous by Notorious B.I.G.'s 1995 classic, 'Who Shot Ya?'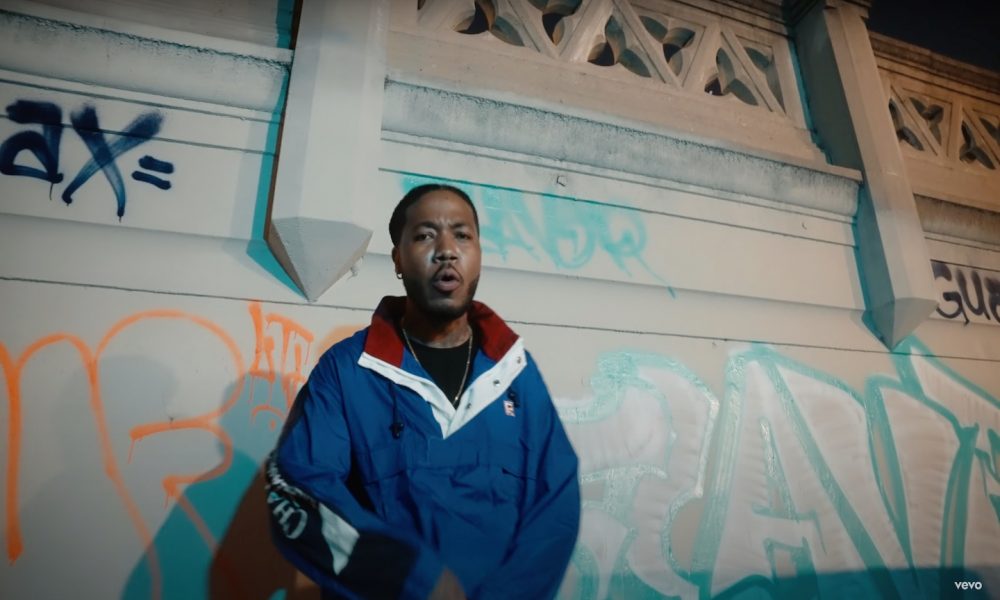 Los Angeles MC and Dreamville Records artist Cozz is back with a music video for his "Big Trouble Freestyle," a standout track from the pioneering rap label's recent D-Day: A Gangsta Grillz Mixtape.
The surprise project dropped March 31 and includes thrilling collabs and quotable bars from the Dreamville team — J. Cole, JID, Earthgang, Ari Lennox, Bas, et al — as well as guests like Ferg, 2 Chainz, and Sheck Wes.
"Big Trouble Freestyle" is both athletic and laidback, finding Cozz spitting over the iconic beat made famous by Notorious B.I.G.'s 1995 classic, "Who Shot Ya?" After D-Day host DJ Drama intros the track, Cozz shouts out some collaborators and cosigns, then puts some heat on the haters: "I'm a Spider-Man fan, but man, f__k the web/ It gave voices to losers who never get out of bed/ How dare you n____s give your disrespectful, half-witted opinions?" He stays on point.
The "Big Trouble Freestyle" video feels off the cuff but perfectly framed, finding the rapper in his hometown, spitting in the twilight hours amid bricks, busses, and bridges, surrounded by graffiti and grit. It's a reminder that Dreamville maintains a global view — pulling in artists from across regions, physical borders, and stylistic boundaries — while also staying authentic.
On the fierce project opener "Stick," Dreamville's own JID and J. Cole invite Kenny Mason and Wes to spit alongside them, while Bas and Ferg trade bars on "Lifestyle." Other guest stars tapping in with the Dreamville camp include G Perico, Young Nudy, and more.
Highlights like Bas and Earthgang's "Jozi Flows" remind us of the undeniable depth of talent, style, and innovation on the label. Dreamville signees Lute and Omen also make star-turning performances, proving that the roster, from top-to-bottom, ranks as one of the best in the game.
D-DAY arrived ahead of the label's signature event, the Dreamville Festival, which took place on April 2 and 3. Since debuting in 2019, it has become one of the largest annual artist-run music festivals in the country.