J. Cole, JID, Earthgang, And More Star On Dreamville Records' 'D-Day: A Gangsta Grillz Mixtape'
The record also features 2 Chainz, G Perico, and more.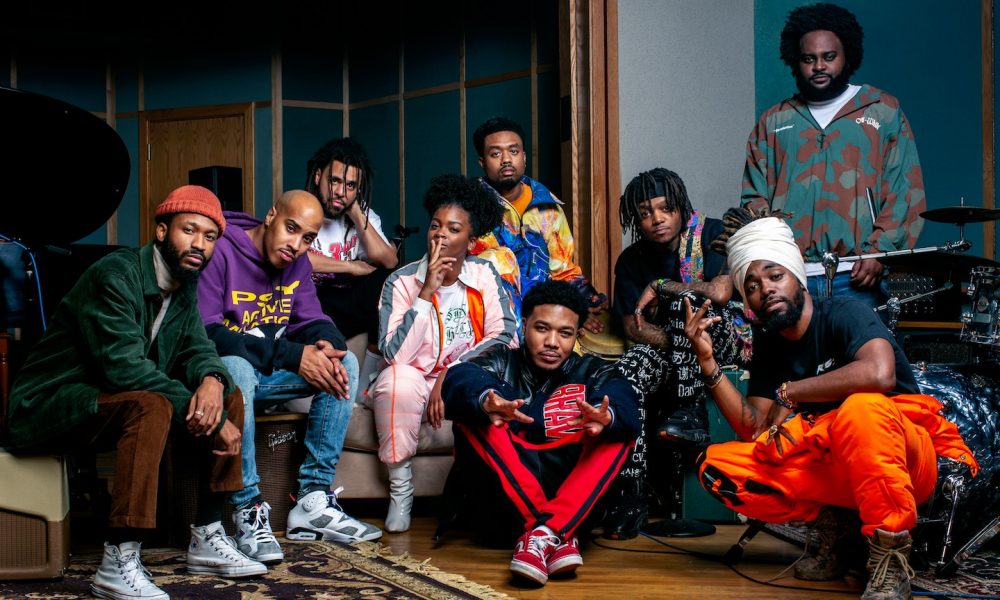 Pioneering record label Dreamville releases D-Day: A Gangsta Grillz Mixtape — a surprise new project featuring founder and rap icon J. Cole along with the entire Dreamville roster.
The previously unannounced set boasts new solo material from Dreamville artists as well as collaborations and superstar cameos from across the rap game including ASAP Ferg, 2 Chainz, and Sheck Wes.
Dreamville - Stick (with JID feat. Kenny Mason, Sheck Wes & J. Cole [Official Audio]
On the fierce project opener "Stick," Dreamville's own JID and J. Cole invite Kenny Mason and Wes to spit alongside them, while Bas and Ferg trade bars on "Lifestyle." Other guest stars tapping in with the Dreamville camp include 2 Chainz, G Perico, Young Nudy, and more.
Highlights like Bas and Earthgang's "Jozi Flows" remind us of the undeniable depth of talent, style, and innovation on the label. Dreamville signees Cozz, Lute, and Omen also make star-turning performances, proving that the roster, from top-to-bottom, ranks as one of the best in the game.
D-DAY arrives ahead of the label's signature event, the Dreamville Festival, which takes place on April 2 and 3. Since debuting in 2019, it has become one of the largest annual artist-run music festivals in the country. Lil Baby headlines on Saturday, with additional performances from WizKid, Kehlani, Morray, and Fivio Foreign, among others. Sunday boasts the first-ever performance of DJ Drama's Gangsta Grillz with Lil Wayne, Jeezy, and T.I. plus a headlining set from J. Cole to close out the festival.
With projects like D-DAY and 2019's legendary Revenge of the Dreamers III, Dreamville continues to shape the sound of rap music.
Buy or stream D-Day: Gangsta Grillz Mixtape.
D-Day: Gangsta Grillz Mixtape Tracklist:
1. "Stick" – JID Feat Kenny Mason, Sheck Wes & J. Cole
2. "Ghetto Gods Freestyle" – Earthgang Feat 2 Chainz
3. "Lifestyle" – Bas Feat ASAP Ferg
4. "Starting 5" – Lute Feat Cozz & Omen
5. "Coming Down" – Ari Lennox
6. "Hair Salon" – Cozz Feat G Perico & Reason
7. "Freedom of Speech" – J. Cole
8. "Blackberry Sap" – Ari Lennox
9. "Like Wine" – Lute
10. "Jozi Flows" – Bas Feat Earthgang
11. "J Barry From Simpson" – JID Feat 2 Chainz & Young Nudy
12. "Everybody Ain't Shit" – Earthgang
13. "Ballin in Newport" – Omen
14. "Big Trouble Freestyle" – Cozz
15. "Heaven's EP" – J. Cole