Crawlers Taps Into Its Grunge Sensibilities On 'Messiah'
The track follows another 2023 single, 'That Time Of Year Always.'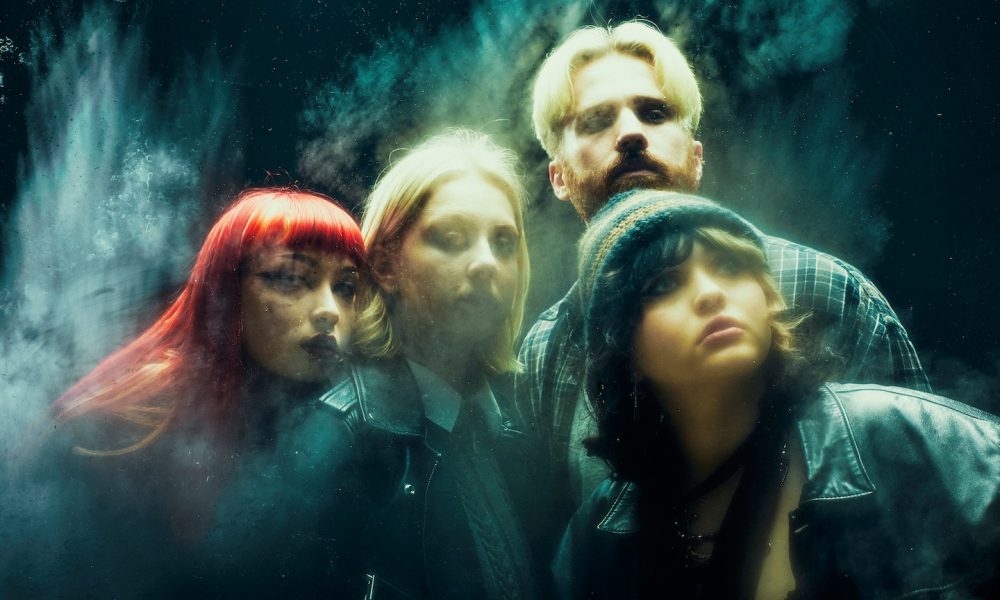 Liverpool four-piece Crawlers has returned to its grunge roots on new single "Messiah," which is out now after debuting as the BBC Hottest Record at Radio 1.
"Messiah" is the follow-up to recent single "That Time Of Year Always," which marked the beginning of a new era for Crawlers. To the tune of driving guitars and a dynamic textured production that harkens back to Linkin Park's Meteora era, Holly Minto candidly addresses what it feels like to "exploit one's sadness for the sake of creating art."
Crawlers - Messiah (Official Lyric Video)
"Messiah" arrives as the band gears up for a busy summer of live activity, continuing this week with an intimate headlining show at Omeara, London, a massive supporting slot at YUNGBLUD's Eden Project show, and their debut performances at this year's Download Festival and Glastonbury Festival.
Before "Messiah" and "That Time Of Year Always," Crawlers released its debut mixtape Loud Without Noise and a visually stunning Loud & With Noise Live Sessions. The mixtape was highlighted by singles such as "Hang Me Like Jesus." The track finds Crawlers singer Holly Minto exploring the grief she felt at the end of a relationship while struggling with her own mental health. Holly elaborates, "It was originally written about feeling like a burden to my partner when I was ill. After the relationship, I realized that I wasn't being a burden, I was just trying to recover."
Ultimately the process was a healing one. "Hang me like Jesus is obviously a metaphor, how Jesus felt like he was sacrificing himself for the sake of others. Which is what I felt like I did for this relationship. Not comparing myself to Jesus at all, but I really gave my whole self and expected nothing back because I thought I was in love. Hurts man. But hey, fell in love again, didn't I?"