Crawlers Asks 'Would You Come To My Funeral' On Electrifying New Single
The new track comes ahead of the Liverpool band's latest UK and European tour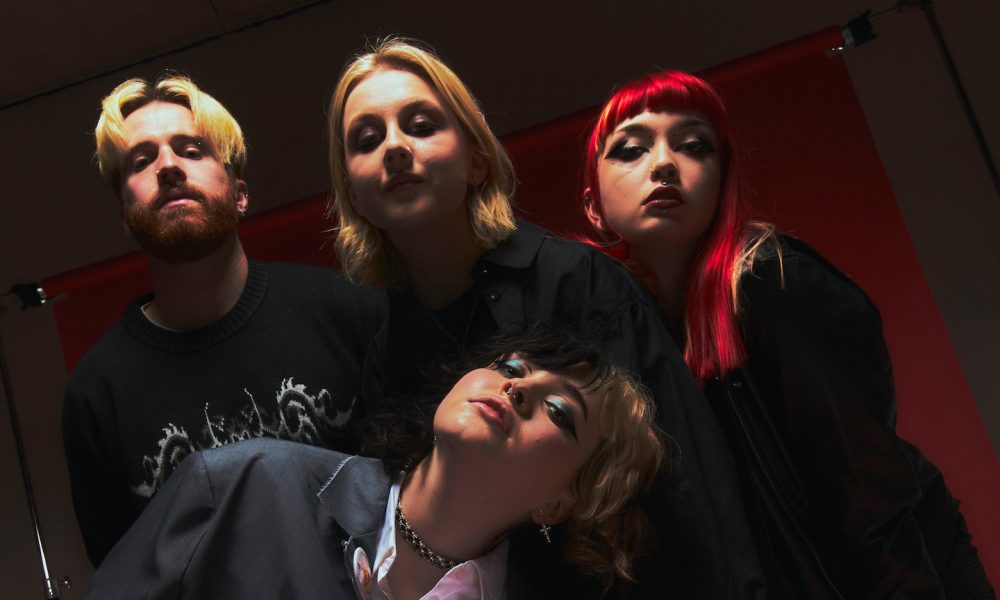 Crawlers has shared its brand new single, "Would You Come To My Funeral," which ponders how old connections would respond in the face of its death.
The track follows the Liverpool four-piece's "Messiah," which arrived in June and was named BBC Radio 1's Hottest Record In The World.
"Would you come to my funeral?" Holly Minto asks in the song's opening lines. "And mourn the me you never knew/Just cause we loved each other once." Building up over a fuzzy riff, indelible melodies, and stomping drums before cascading into an uplifting, epic chorus, the track explores fractured relationships and lovers left behind.
"Have you ever looked at someone who meant everything in your life and now is a complete stranger and wondered – if you died, would they attend your funeral?" Minto said.
CRAWLERS - Would You Come To My Funeral? (Official Visualiser)
Since forming in 2018, Crawlers has quickly become one of the UK's most exciting young bands. Over the past year, it has wowed crowds at Glastonbury and Download – and supported Yungblud at Eden Project, Cornwall – with its intoxicating live set.
"Would You Come To My Funeral" comes ahead of the band's latest live stint, which will see it play six shows across the UK and Europe. The tour will kick off in Glasgow on September 21, wrapping up in Amsterdam on September 30.
Following that run, Crawlers will head to North America for a three-date appearance. It will perform in Toronto, New York, and LA in October – full dates and tickets can be found on the band's official website.
Previously, Crawlers released its debut mixtape, Loud Without Noise, last year, featuring singles like "Hang Me Like Jesus." The track found Minto exploring the grief she felt at the end of a relationship while struggling with her own mental health.