Crawlers Announce North American Tour Dates
The band will perform in New York, Toronto, and Los Angeles.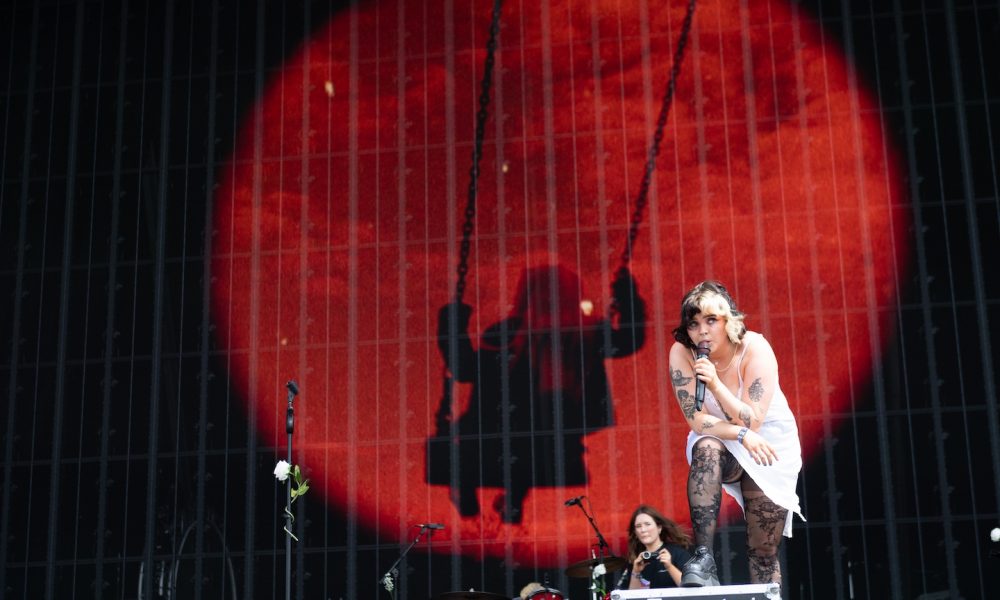 Liverpool four-piece Crawlers have announced a North American run of dates in October. Tickets go on sale Friday, August 25 at 10am local time for the three shows in Toronto, New York, and Los Angeles.
Last month, the band announced details of its biggest UK and European headline tour to date, which is due to kick off later this year.
The Merseyside band will hit the road for the short run on September 21, starting at Glasgow's Queen Margaret Union. It will then continue on to London and Liverpool before journeying across to the continent for shows in Berlin, Paris, and Amsterdam.
"Biggest. best. yet. first and LAST headlines of the year, and last of its kind," Crawlers wrote on Twitter while announcing the tour. "We want you there!!"
In June, Crawlers released the single "Messiah" which debuted as the BBC Hottest Record at Radio 1. "Messiah" is the follow-up to the single "That Time Of Year Always," which marked the beginning of a new era for the band. To the tune of driving guitars and a dynamic textured production that harkens back to Linkin Park's Meteora era, Holly Minto candidly addresses what it feels like to "exploit one's sadness for the sake of creating art."
"Messiah" arrived as the band geared up for a busy summer of live activity—an intimate headlining show at Omeara London, a massive supporting slot at YUNGBLUD's Eden Project show, and their debut performances at this year's Download Festival and Glastonbury Festival.
Previously, Crawlers released its debut mixtape, Loud Without Noise, last year, featuring singles like "Hang Me Like Jesus." The track found Minto exploring the grief she felt at the end of a relationship while struggling with her own mental health.
"Hang me like Jesus is obviously a metaphor, how Jesus felt like he was sacrificing himself for the sake of others," they explained. "Which is what I felt like I did for this relationship. Not comparing myself to Jesus at all, but I really gave my whole self and expected nothing back because I thought I was in love. Hurts man. But hey, fell in love again, didn't I?"
Visit Crawlers' official website for more information.
Crawlers North American Tour Dates:
October 14 Toronto, ON Hard Luck Bar
October 17 Brooklyn, NY Elsewhere: Zone One
October 21 Los Angeles, CA The Echo