Creedence Clearwater Revival Concert Feature 'Travelin' Band' In The Works
The film is directed by Bob Smeaton and narrated by Oscar-winning actor Jeff Bridges.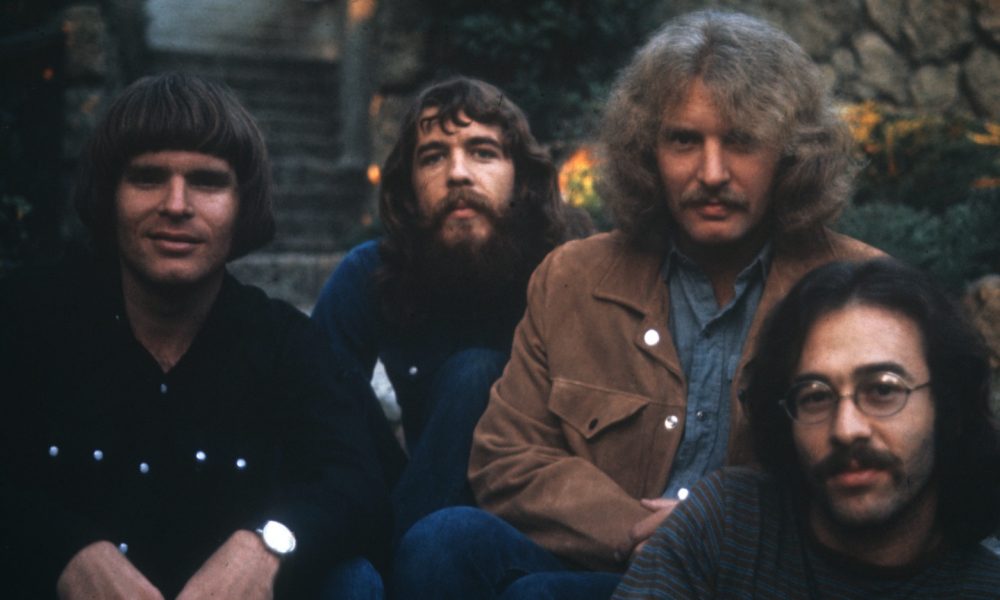 A new concert documentary feature film on Creedence Clearwater Revival is in production from Craft Recordings, Concord Originals, and Marathan Films.
Travelin' Band: Creedence Clearwater Revival at the Royal Albert Hall, featuring painstakingly restored footage of the celebrated band's 1970 show, which is the only full concert film of a CCR show. The film stock had been sitting in a London vault for many decades.
The documentary is directed by double Grammy-winner Bob Smeaton, whose credits include The Beatles Anthology and Hendrix: Band Of Gypsies, and narrated by much-loved, Oscar-winning actor Jeff Bridges. The concert audio has been mixed and restored from the original multi-track tapes by the highly respected Giles Martin and Sam Okell, both of whose credits include The Beatles: Get Back and Rocket Man.
"What a band!" says Bridges, who shares his enthusiasm for Creedence with his "The Dude" character in The Big Lebowski. "Love listening to 'em, love playin' Fogerty's tunes. They're certainly favorites of mine. Creedence, yeah, man."
The film covers the band's beginnings in El Cerrito, California, and charts their rapid rise, including their appearance at Woodstock in 1969. It includes a wealth of unseen footage, including the Albert Hall concert itself, documenting CCR's story up to the point that they leave the London stage.
Says Smeaton: "As a kid growing up in the UK during the late '60s, early '70s, Creedence were a band that I was only really aware of through their hit singles. Therefore making this film was an education for me, I was able to see and hear why they are worthy of their status as one of the greatest bands of all time. I knew they were good, I never knew they were that good."
Producer Sig Sigworth, whose credits include 2014's R.E.M. by MTV, adds: "Unveiling the power of Creedence at a high-point in their career with this long-lost footage is extraordinary in its own right. To have Jeff Bridges narrate us through that discovery is when pop culture collides into something bigger."
Previously unreleased 16mm footage of the performance is also included along with fly-on-the-wall band reactions and interviews unearthed from the Fantasy Records vault. Viewers will also see what's believed to be the earliest known footage of Creedence performing live.
Listen to the best of Creedence Clearwater Revival on Apple Music and Spotify.