Migos Release Deluxe Edition Of 'Culture III' With Five New Tracks
'Culture III Deluxe Edition' is out now.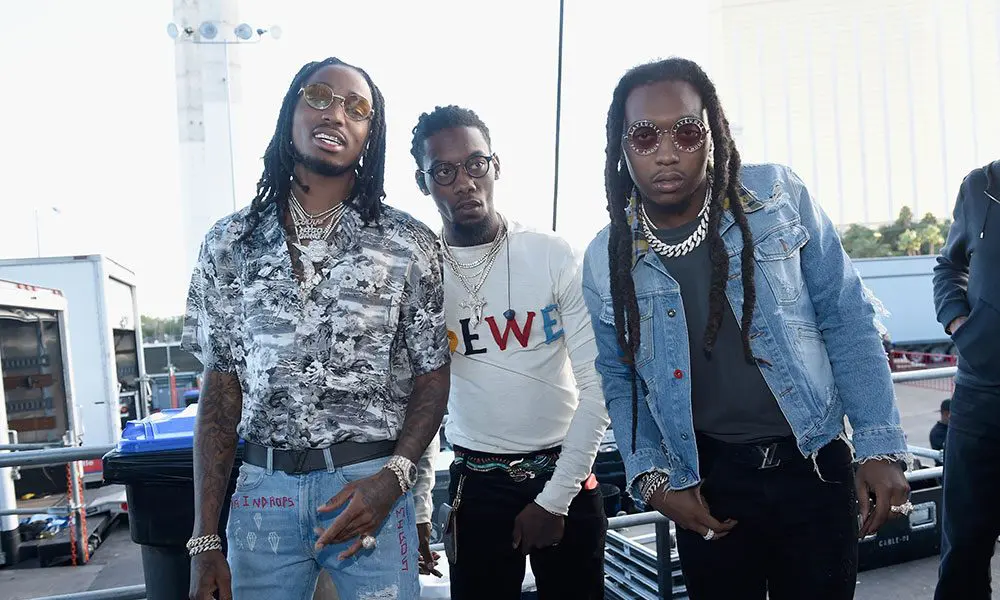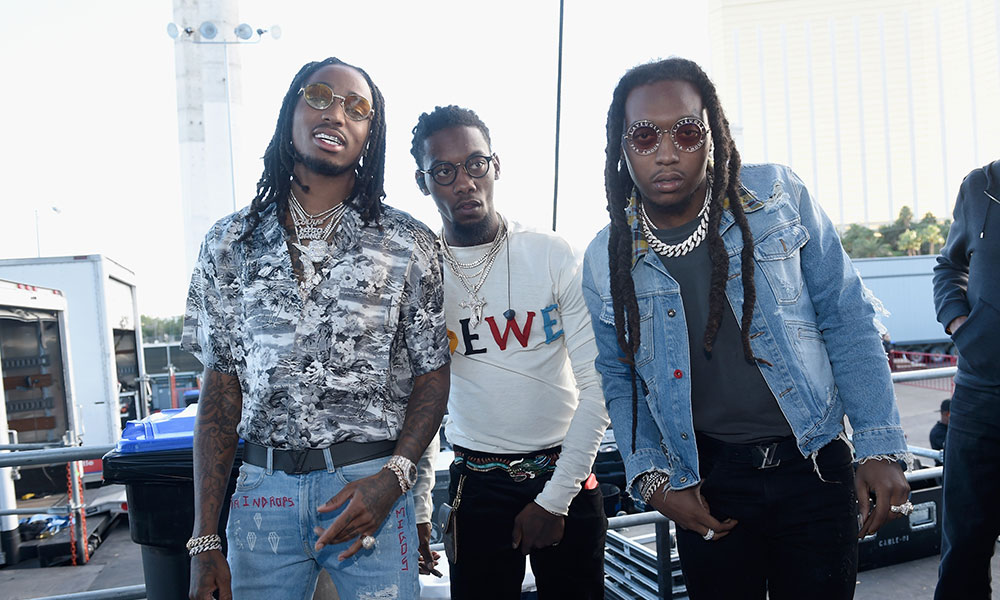 Less than a week after releasing their long-awaited album, Culture III, Migos are back with the deluxe edition. The new version adds five new songs, none of which have any features but do include production from the likes of Murda Beatz, Kid Hazel, and DJ Durel.
The original project is stacked with A-list co-stars, including Drake, Cardi B, Justin Bieber, Future, Polo G, Youngboy NBA, the late Juice WRLD, and the departed Pop Smoke…to name a few. The group celebrated the original release with a music video for "Modern Day." Between the jet-skis, rare automobiles, private planes, and smoke, Migos trade equally high-octane rhymes in this luxurious big screen-worthy visual.
The crew also threw the ultimate PORTL party with the Migos Culture III Hologram. They hosted the hologram appearance simultaneously at 6pm ET/3pm PT via PORTL at select locations in Atlanta, Las Vegas, Los Angeles, and Miami.
Culture stands tall in the pantheon of great hip-hop series. The original platinum-selling Culture bowed at No.1 on the Billboard Top 200 in 2017 and garnered two 2018 GRAMMY nominations, including "Best Rap Album" and "Best Rap Performance" for the Billboard Hot 100 No.1 "Bad & Boujiee" [feat. Lil Uzi Vert]. On its heels, Culture II elevated Migos to rarified air. Not only did it capture No.1 on the Billboard Top 200 and pick up a double-platinum plaque, but they emerged as "the first rap group to tie the Beatles for most simultaneous Hot 100 entries" after the Fab Four clutched the record solo for 54 years.
Buy or stream Culture III (Deluxe Edition).
Culture III Deluxe Edition Tracklist:
"Avalanche"
"Having Our Way" ft. Drake
"Straightenin"
"Type Shit"
"Malibu" ft. Polo G
"Birthday"
"Modern Day"
"Vaccine"
"Picasso"
"Roadrunner"
"What You See"
"Jane"
"Antisocial" ft. Juice WRLD
"Why Not"
"Mahomes"
"Handle My Business"
"Time for Me"
"Light It Up"
"Need It" ft. YoungBoy Never Broke Again
"How We Coming"
"How Did I"
"New Money"
"Menace"
"Working a Fool"