Dave Mustaine To Host An Exclusively Metal Show On Gimme Radio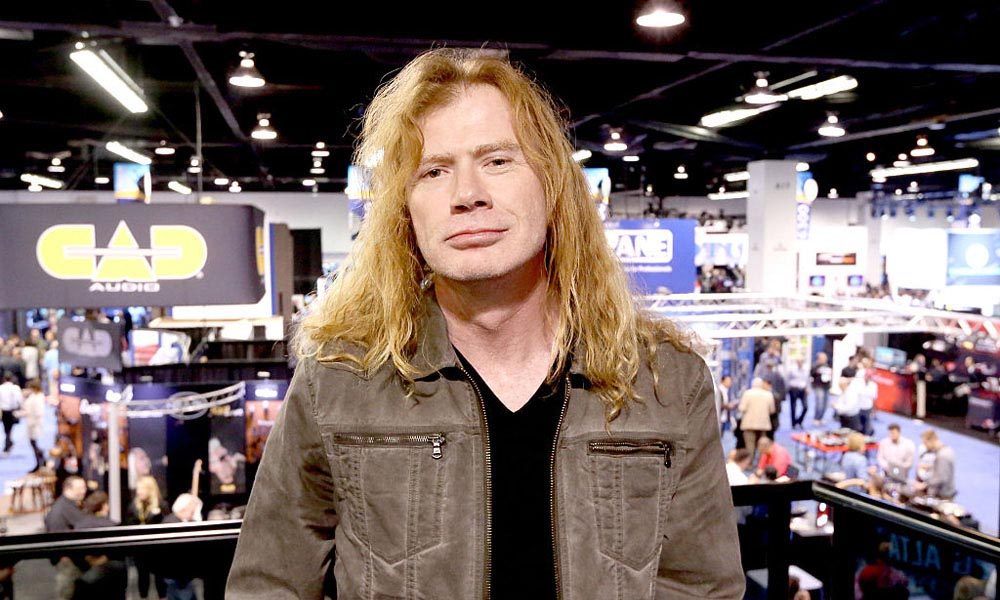 Megadeth frontman Dave Mustaine is joining San Francisco-based startup Gimme Radio, the world's only 24/7, all-metal streaming radio station as DJ and host of The Dave Mustaine Show. His first show will air at noon PT / 3pm ET / 8pm GMT / 9pm CET on Thursday, 9 November 2017, with a new show airing at that same time slot every Thursday.
During each episode of the Dave Mustaine Show, thrash metal's forefather will play whatever he wants for two hours. Mustaine will showcase the music that has inspired him and influenced him as a musician, while also entertaining listeners with his deep knowledge of the genre, years of war stories from the road, and personal stories of the artists, tours, producers and other celebrities he has met throughout his illustrious career.
As Dave Mustaine explains: "I've always wanted to do radio that is strictly my show, my songs, my way. Gimme Radio lets me play what I want to play, and say what I want to say…no restrictions."
Metal is one of the world's most popular music genres, with one of the most dedicated and passionate fan-bases. Despite this fact, music services have largely ignored metal and its sub-genres in favor of mainstream music and computer-generated playlists. In the process, these services promote the same artists and same albums; they have become homogenous and feel similar to commercial radio. They leave fans of music that sits outside the mainstream without a way to discover new, exciting music in the genres they love.
Gimme Radio, however, plays exclusively metal, and is focused on building a community of energized and connected metalheads from around the world. By enlisting the expertise of DJs like Dave Mustaine, Gimme Radio listeners are treated to the stories and context that bring music to life and make the discovery of new music possible. And Gimme Radio makes it easy metal fans to purchase a vinyl copy of whatever the DJ is playing, and other unique merchandise related to the music.
Since Gimme Radio launched in June 2017, it has become metal fans' premier destination for music discovery and community. Because the station is focused solely on metal, in that time it has forged close alliances with metal labels, news outlets and fans.
"It's amazing to think that the guy behind Killing Is My Business and Peace Sells…But Who's Buying and last year's killer record Dystopia, a guy who basically invented the thrash genre, is joining Gimme Radio," says Gimme Radio's co-founder and CEO, Tyler Lenane. "We've had a preview of what Dave is planning to talk about on some of these shows, and heard some of his stories – and we know that our listeners and his fans are going to be blown away. This show shouldn't be missed by any metal fan."
Explore Our Megadeth Artist Page
Format:
UK English