Deer Tick Returns With New Single 'Once In A Lifetime'
'Emotional Contracts' is out June 16 via ATO Records.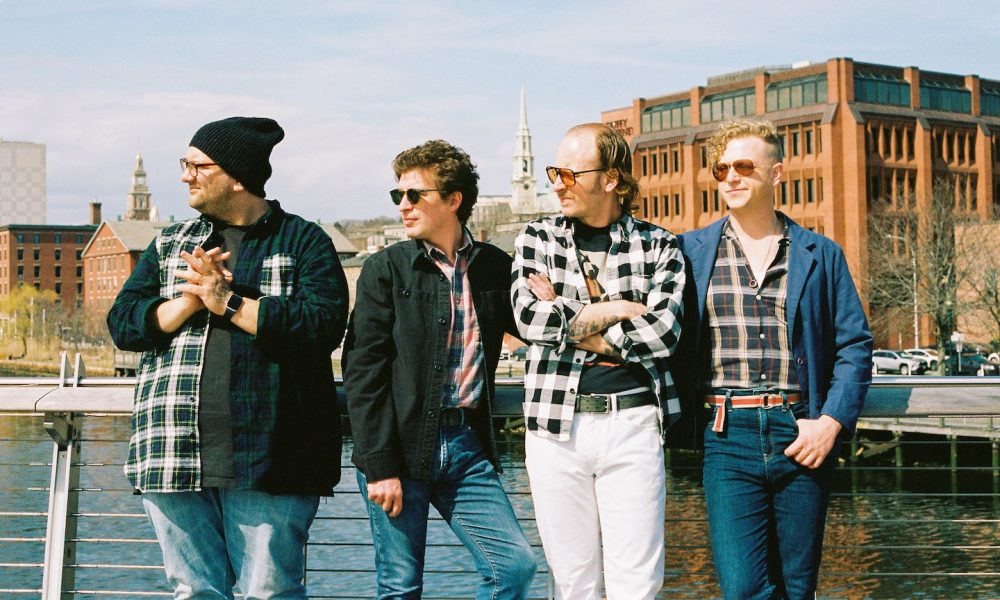 Deer Tick has shared its new single/lyric video "Once In A Lifetime," the second from the band's Dave Fridmann (The Flaming Lips, Spoon, Sleater-Kinney)-produced new album, Emotional Contracts, out June 16 via ATO Records.
Led by the inimitable voice of singer/guitarist John McCauley and a rambling bass line by Christopher Ryan, the gorgeously sprawling and soul-soothing song begs repeat listens–and features backing vocals by Courtney Marie Andrews, Vanessa Carlton, Angela Miller (Black Pumas), Sheree Smith, and Kam Franklin.
Deer Tick - Once In a Lifetime (Official Lyric Video)
McCauley explains "Once In A Lifetime" is about, "seizing the moment. You are going to die. Time is running out. Do something!"
"Once In A Lifetime" follows lead single "Forgiving Ties" (featuring guitarist Ian O'Neil on lead vocals)–the No.2 most-added song at AAA radio last week–which caught attention from Stereogum, Brooklyn Vegan, Consequence, Relix, and more. Emotional Contracts, which also sees additional guest musicians like Steve Berlin of Los Lobos, is Deer Tick's first new work since 2017 and now available for pre-order.
Beginning June 5, the Providence, RI-based band–McCauley, O'Neil, Dennis Ryan (drums), and Christopher Ryan–will embark on a six-week summer U.S. tour that includes a west coast run supporting Jason Isbell.
Emotional Contracts catalogs all the existential casualties that accompany the passing of time, instilling each song with the irresistibly reckless spirit that's defined Deer Tick for nearly two decades.
Before heading into the studio with Fridmann, the four-piece spent months working on demos in a perpetually flooded warehouse space in their hometown, enduring the busted heating system and massive holes in the roof as they carved out the album's 10 raggedly eloquent tracks. Emotional Contracts fully echoes the unruly energy of its creation, ultimately making for a heavy-hearted yet wildly life-affirming portrait of growing older without losing heart.
Mostly recorded live–and honed down from nearly 20 songs to a concise, thoughtfully curated ten–the album is Deer Tick's most collaborative to date, and sees all four members operating at their peak songcraft powers.