Denzel Curry Covers Erykah Badu And Shogun On New 'Live At Electric Lady' EP
The release also features standout cuts from his 2022 opus 'Melt My Eyez See Your Future.'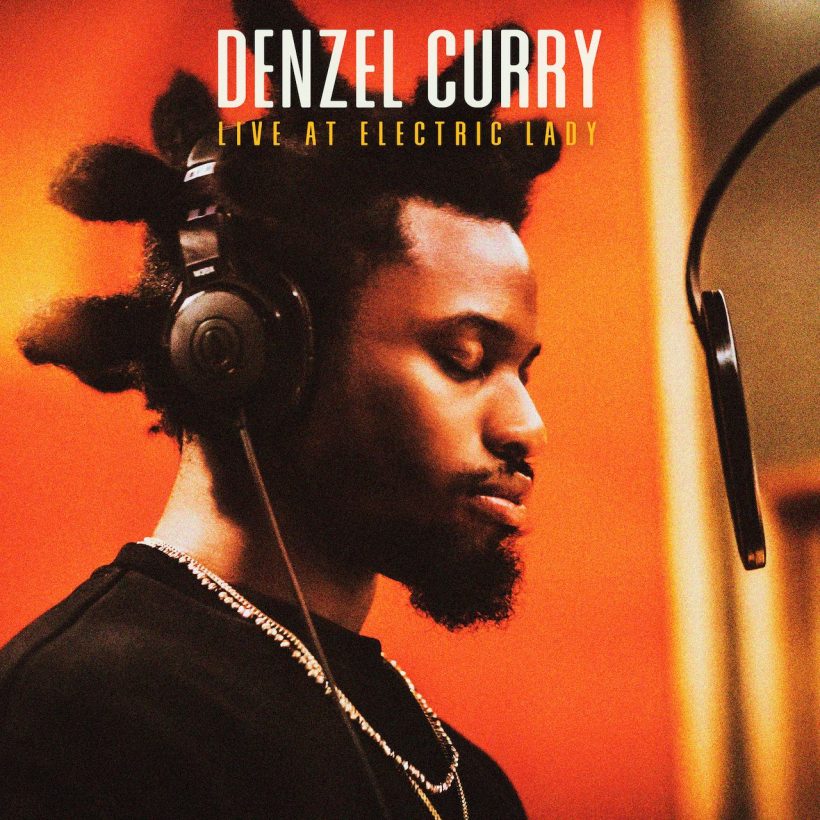 Denzel Curry has unveiled Live At Electric Lady, recorded in partnership with Spotify at the iconic recording studio in New York City.
The project finds him reuniting with Cold Blooded Soul Band to perform four standouts from Melt My Eyez See Your Future in addition to covers of Erykah Badu's "Didn't Cha Know" (the original version of which was also recorded at Electric Lady) that enlists the legendary Bilal and Shogun's "Lonely Man" (from Japanese TV Series Detective Story), as well as the previously-unreleased "Endtroduction." The Live At Electric Lady session is now available for streaming exclusively on Spotify.
The last five years have been a dizzying ascent for Denzel Curry. After establishing himself as one of the leaders of rap's new underground through early full-lengths like 2013's Nostalgic 64 and 2016's Imperial, the latter of which saw the Carol City, Florida native cosigned by Rick Ross and earn him a spot on XXL's coveted Freshman list, Curry spent the last five years releasing four concept-driven full length albums that catapulted him from cult icon to one of the most celebrated names in rap.
There was the innovative three-part release strategy of 2018's TA13OO, which highlighted Curry's preternatural gift for melody in standout track "CLOUT COBAIN." In 2019 he unveiled the diaristic 2019 album ZUU where he detailed parts of his life previously untold in a song like "RICKY." And in 2020 he released his full length collaboration UNLOCKED with superproducer Kenny Beats. This trio of critically-acclaimed albums established Curry as one of the most vital voices in music.
With 2022's Melt My Eyez See Your Future, Curry demonstrated his ability to synthesize the lyrical prowess for which he's become known with the the kind of earworm choruses of pop in songs like "Walkin" and "X-Wing." To promote the album, Curry appeared on NPR's Tiny Desk Concert and The Tonight Show Starring Jimmy Fallon, backed by the Cold Blooded Soul Band, delivering standout performances that highlighted the musicality of the wizened artist's work.