Denzel Curry Recruits T-Pain For New Single And Video, 'Troubles'
Speaking on the track, Curry says, ''Troubles,' like most people, is happy on the surface.'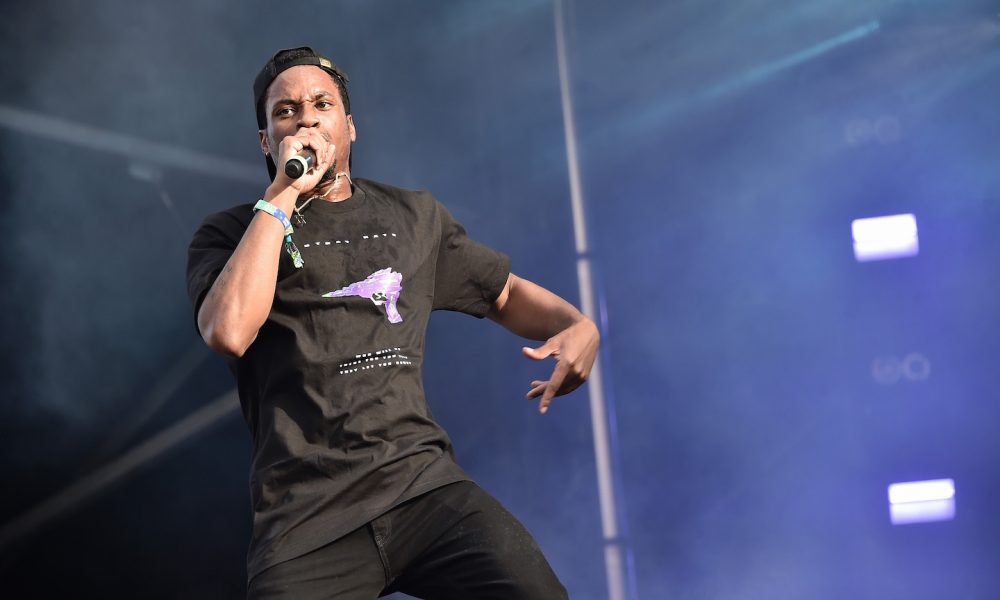 Denzel Curry has recruited hip-hop superstar T-Pain for a monumental new single, "Troubles," which is taken from Curry's forthcoming album, Melt My Eyez See Your Future.
On the track, Curry handles the chorus, singing, "Got some troubles that these drugs can't fix/ We might struggle because life's a b___h/ And you happy when your ass get rich/ Blow my money 'cause a bag ain't s__t."
Speaking on the track, Curry says, "'Troubles,' like most people, is happy on the surface. We all go through problems on the daily no matter what level in life you're at. The common thing we tend to do is try to numb or distract ourselves with different vices. This song is hopefully for some the light at the end of the tunnel to show that even though these problems are now, it's temporary so we gotta face them head on if we want to make it out."
Describing the new album, Curry added, "I like traditional hip hop, I like drum and bass, I like trap, I like poetry, so a lot of that is going to be interwoven in this album including jazz and a lot of genres that I came up on as a kid and just being in my parents' house. This album is made up of everything that I couldn't give you on TA13OO or Imperial because I was going through depression anger issues."
Curry has already offered fans a few tantalizing glimpses of Melt My Eyez, See Your Future. "Zatoichi," featuring slowthai, is the second single from the project. The dynamic new song, produced by Powers Pleasant, builds from a hip-hop track into a drum and bass anthem as Denzel lays a climactic verse over the breakbeat transition. Curry tapped versatile British artist and previous Curry collaborator slowthai to hop on the chorus.