Denzel Curry Recruits Slowthai For 'Zatoichi,' Releases Video Shot In Peru
The track arrives ahead of Curry's new album, 'Melt My Eyez See Your Future.'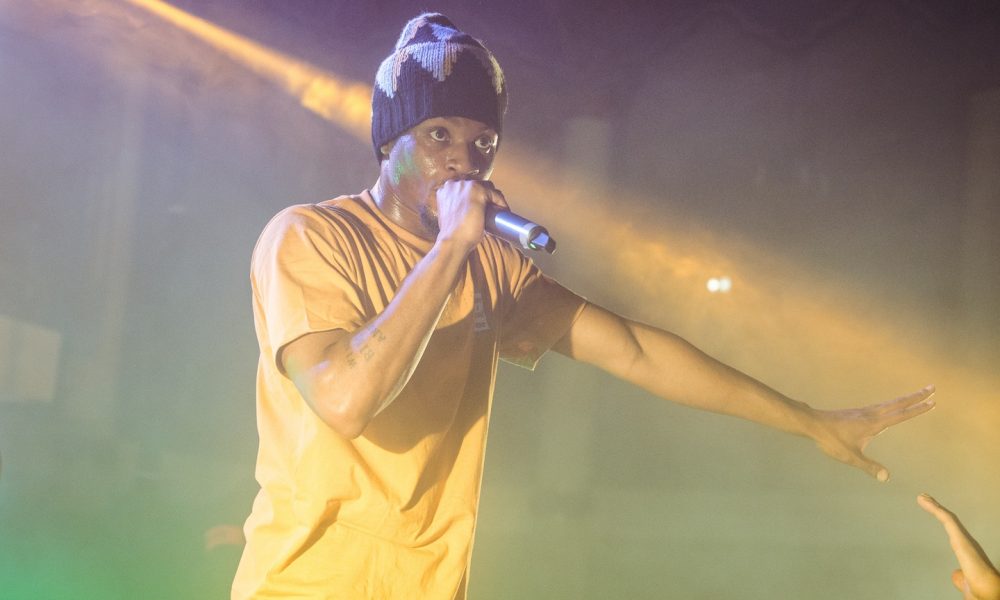 Denzel Curry has shared "Zatoichi" featuring slowthai, the second single from his forthcoming album Melt My Eyez See Your Future, arriving soon via Loma Vista Recordings.
The dynamic new song, produced by Powers Pleasant, builds from a hip-hop track into a drum and bass anthem as Denzel lays a climactic verse over the breakbeat transition. Curry tapped versatile British artist and previous Curry collaborator slowthai to hop on the chorus.
Denzel Curry - Zatoichi ft. slowthai (Official Music Video)
Shot on-location in Peru, the "Zatoichi" video follows the epic Sci-Fi Western visual for the recently-released single "Walkin," and takes inspiration from the legendary 1960's Japanese samurai movie character of the same name and the cult classic film Kill Bill Vol. 2. The Adrian Villagomez-directed video is another cinematic hero's journey, featuring Montreal-based dancer and performer Sophia Gaspard, seeing two characters face off in a marathon of spiritual battle training.
The end of 2021 marked the end of an era – the ending of Denzel's characters and alter egos. Describing his upcoming album Melt My Eyez See Your Future, he says: "I like traditional hip hop, I like drum and bass, I like trap, I like poetry, so a lot of that is going to be interwoven in this album including jazz and a lot of genres that I came up on as a kid and just being in my parents' house. This album is made up of everything that I couldn't give you on TA13OO or Imperial because I was going through depression anger issues."
New music from Denzel arrives following his first new standalone single in a year with last summer's "The Game," which appeared on the Madden NFL 2022 soundtrack. Last year, Denzel connected with Robert Glasper for an exclusive Record Store Day release of their joint album Live From Leimert Park as well as appearing on the new season of The Choe Show and an episode of Dave.