Dierks Bentley Announces Tenth Album 'Gravel & Gold,' Shares 'Same Ol' Me'
The 14-track set marks his debut as a producer and is further previewed by the new song 'Same Ol' Me.'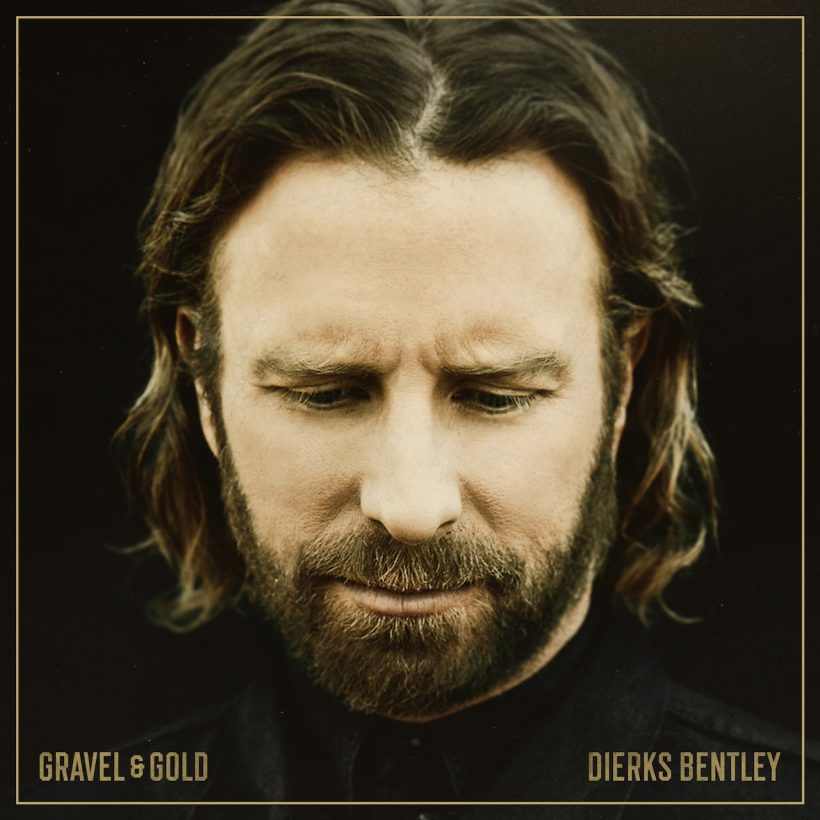 Country favorite Dierks Bentley has announced the February 24 release of his tenth studio album, to be titled Gravel & Gold. The 14-track album marks his debut as a producer and, following the appearance of the tracks "Gold" and "High Note," featuring Billy Strings, it's been further previewed by the new song "Same Ol' Me." The song sees Bentley balancing midlife adjustments with his long-held passion for country music, reflected in all its forms and sub-genres more than ever before on the new record.
Shop the best of Dierks Bentley's discography on vinyl and more.
Gravel & Gold is described as a "diverse, 14-track album about perspective and self-awareness at many levels from the personal to the professional. It's also a testament to the many strains of country music Bentley has mastered and cultivated in his career, from the arena shaker to the barroom weeper to the bluegrass fireballer."
"It's been four years since I put out an album," says the star, "and part of the reason for that is that I wrote and recorded two records that I didn't feel were good enough and had to start over…twice. I'm going to be able look back on it for the rest of my life and be like, yeah, that was harder than I thought it would be, but zero regrets. I had to get it right. That's the Gravel & Gold of it all."
The album also includes "Heartbreak Drinking Tour," which addresses country music's storytelling traditions; "Something Real," which is about the importance of holding on to integrity and self in the modern world; and the spacious, pensive "Still." On "Cowboy Boots," he's joined by Ashley McBryde, and "Beer At My Funeral" injects an element of "Roger Miller humor at 21st century arena scale."
"Gold," the first taster of the album, has a road-trip theme about wisdom gained from experience, while there's a similar appreciation of life's gentle gifts on "Walking Each Other Home." The already-shared "High Note" features Billy Strings on guitar, Jerry Douglas on dobro, Sam Bush on mandolin, Charlie Worsham on guitar, and Bryan Sutton on guitar and banjo.
"Selfishly I've always wanted to have my cake and eat it too," concludes Bentley. "I'm in the bluegrass space. I'm in the traditional country space. It's always been important to me to have the love and support of this community in Nashville, particularly the older establishment and the Opry – and to know that I'm able to do that but also get out on the road and play the big venues too? It doesn't get any better than that for me."
Pre-order Gravel & Gold, which is released on February 24.
The full Gravel & Gold tracklist is:
1. "Same Ol' Me"
2. "Sun Sets In Colorado"
3. "Heartbreak Drinking Tour"
4. "Something Real"
5. "Still"
6. "Beer At My Funeral"
7. "Cowboy Boots" (featuring Ashley McBryde)
8. "Gold"
9. "Walking Each Other Home"
10. "Roll On"
11. "All The Right Places"
12. "Ain't All Bad"
13. "Old Pickup"
14. "High Note" (featuring Billy Strings)