DJ Casper, 'Cha Cha Slide' Pioneer, Dies At 58
Casper originally wrote the song for his fitness-instructor nephew—a teacher at a Bally Total Fitness—to use in class.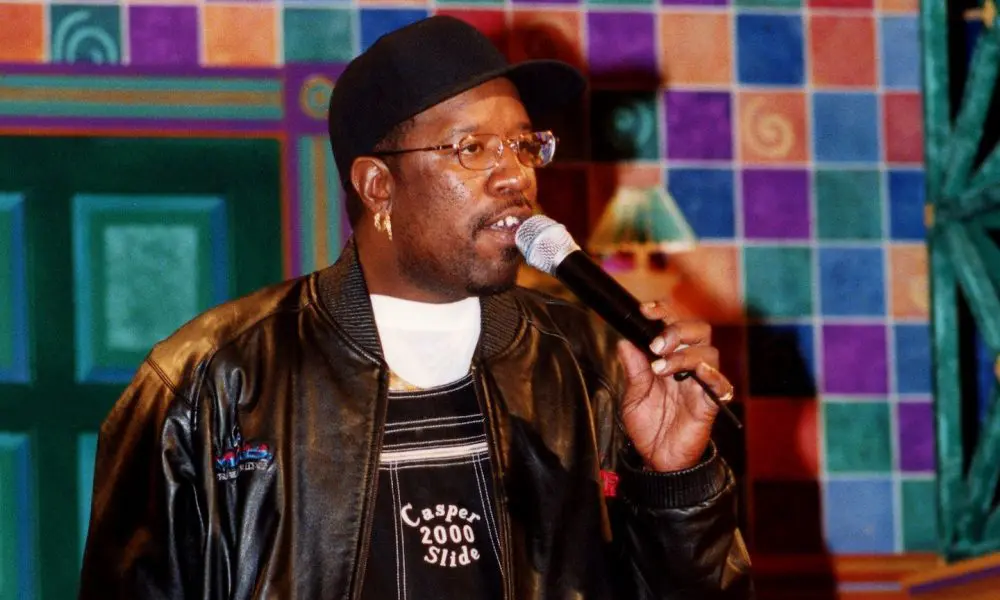 DJ Casper, creator of the "Cha Cha Slide," has died at the age of 58. His wife, Kim, told Chicago's ABC News 7 that the DJ and hype man died on August 7 of cancer, after being diagnosed with kidney and neuroendocrine cancer in 2016.
The artist, born Willie Perry Jr., got his start on the turntables as a teenager and wrote his now-famous track as a series of rudimentary dance moves for his fitness-instructor nephew—a teacher at a Bally Total Fitness—to instruct at an aerobics class in 1998.
Originally, Casper recorded his instantly-recognizable instructions over a sample of "Plastic Dreams" by Jaydee. As the song grew in popularity and recognition, he released a new version called the "Casper Slide Part 2" over an original track, which he credits on the song as coming from "the Platinum Band."
Chicago' s WGCI-FM radio station aired the song in 2000 before it was eventually picked up by Universal Records. Released by Universal that same year, the song and its accompanying line dance became a sensation worldwide, topping the UK Singles chart and, of course, becoming a mainstay of Bar Mitzvahs, weddings, and party playlists everywhere.
"I really didn't expect the 'Cha Cha Slide' to do what it did," Casper said in an interview with Chicago's PBS station WTTW in 2018. "Everything hit all at once, Universal Records contact me, they wanted me to go on a tour and it started getting real crazy."
Casper told ABC7 that he was diagnosed with kidney and liver cancers in 2016 and lost about 60 pounds as a result, but he never lost his persevering spirit and joyful positivity that is emblematic in his most famous song.
"Anybody that's going through cancer, know that you have cancer and cancer does not have you," Casper told the station. "So, keep on doing the 'Cha Cha Slide.'"