'Downton Abbey' Stars Michael Fox And Michelle Dockery Share Debut Single, 'Calming Storm'
The folk duo's EP, 'The Watching Silence,' drops May 13 via Decca.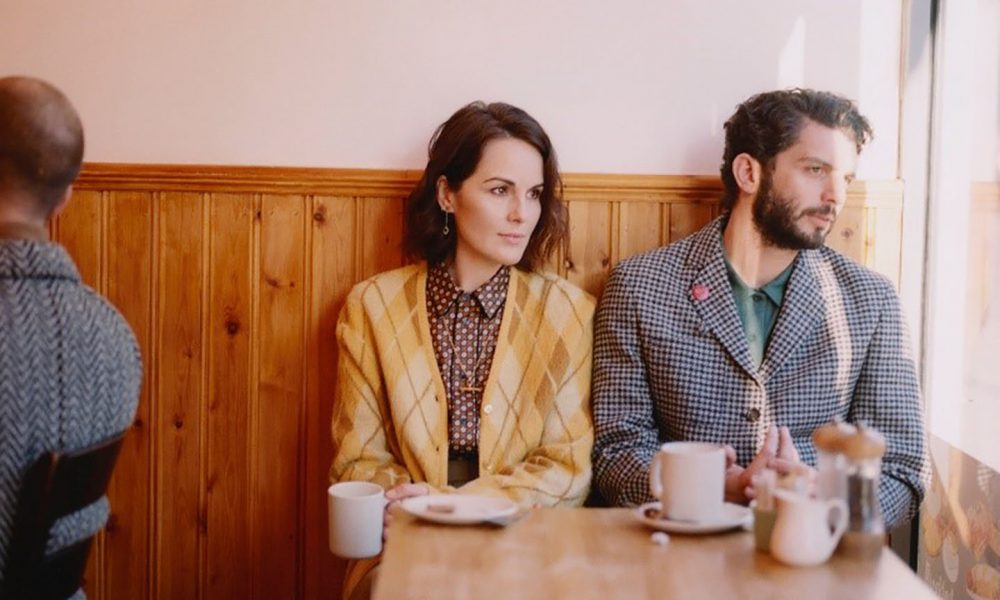 During their downtime on set, Downton Abbey stars Michael Fox and Michelle Dockery (known to the show's fans as Andrew Parker and Lady Mary Crawley, respectively) bonded over a love of music, often jamming together. Now, after six years, they're pursuing their talents in earnest, under the moniker of Michael and Michelle. The duo recently signed with Decca Records, and will be releasing their debut EP, The Watching Silence, on May 13.
Produced by Iain Grimble (Bears Den, Daughter and Catfish And The Bottlemen), The Watching Silence was recorded in Crouch End's Church Studios in London last year. Backing Fox and Dockery throughout the four-song EP are Mumford & Sons' Chris Maas (drums) and Tommy Heap (piano).
"It's a whole different set of skills and vulnerability," Dockery said in a statement. "Acting tends to start with what's already written on the page. Music can begin anywhere. It's different and very freeing"
Fox added, "I will always love acting but there is something about us, some part of our characters that we haven't fully realized – and that's happening now."
Ahead of the EP, Michael and Michelle shared their first single, "Calming Storm." The folk-influenced song showcases both of their hypnotic voices that blend seamlessly over a simple guitar. "There's a need in my chest/For the blood that was lost for your love," they sing in stunning harmony.
Michael & Michelle - Calming Storm (Audio)
Fans in the UK can catch Michael and Michelle this spring during their first official performance at London's Omeara. Early access to tickets is available through their website.
"The music Fox and Dockery have found together is both classic and utterly timeless: though more Nashville Americana than UK folk in melody and structure, their impressionistic songs are modern and immediate, free of pastiche, and are shot through with their own London realism," Decca Records noted about the duo's influences in a press release.