Drake And HAIM Hang Out; Canadian Star Calls Them 'The Beatles'
'Just met the Beatles,' Drake wrote in the caption.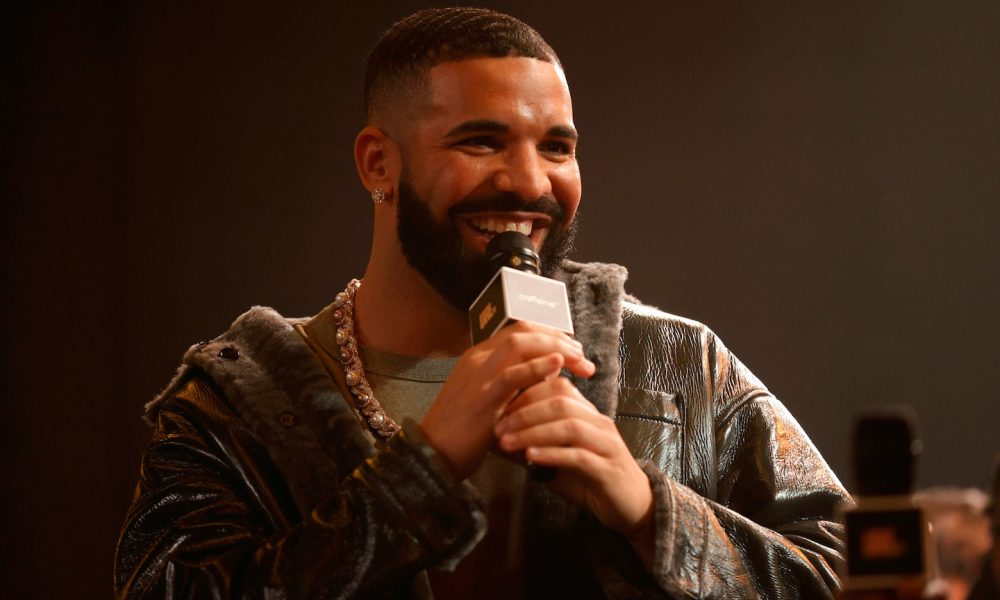 In a Wednesday (May 25) Instagram post, Drake shared a photo from his first time meeting the HAIM sisters, and captioned the photo with one of the most complimentary statuses you can offer a band.
"Just met the Beatles," he wrote under the black and white photograph, which showed him hugging the sisters in a friendly moment.
Haim also shared the photo on their Instagram account. "We're the Beatles," they jokingly responded in their caption.
Outside of being compared to the most famous band of all time, it's been an exciting time for HAIM, who recently stopped through Drake's hometown of Toronto during their tour in support of their most recent album, 2020's Women In Music Pt. III.
The band also debuted a video directed by Paul Thomas Anderson for its new single "Lost Track," which finds the band joining a 1950s social club.
The song is the group's first release since it made its movie debut, appearing in Anderson's Licorice Pizza last year. Alana Haim took on a starring role in the film, playing Alana Kane, while Este and Danielle – and the sisters' parents – also featured in some scenes.
Anderson previously directed videos for Haim for the tracks "Night So Long," "Right Now," and "Little Of Your Love." For the "Lost Track" video, the musicians enter the world of 50s social clubs, turning into ladies who lunch alongside friends and family of the acclaimed film director.
"Meeting you caused a chain reaction/I'd take the smallest crumb/But I'll never get back what I lost track of," Danielle sings on the soft chorus of "Lost Track." In an Instagram post, the trio explained the inspiration for the song, noting they had the last line of the chorus written "for the last year but could never figure out what to do with it."
"We kept writing it down, not knowing where it should live," they wrote. "Cut to PTA shooting the director's cut issue for @wmag with our baby sister on the cover! An opportunity arose to do a quick music component while shooting the story. Paul mentioned having the book "Appointment in Samarra" as a possible direction. So we did some digging around the book and were inspired by the scene where the main character throws a drink in someone's face at a country club.
Listen to the best of Haim on Apple Music and Spotify.