Chinese Pop Megastar Eason Chan Renews Contract With UMG
The news arrives shortly after the debut of Chan's new album 'CHIN UP!'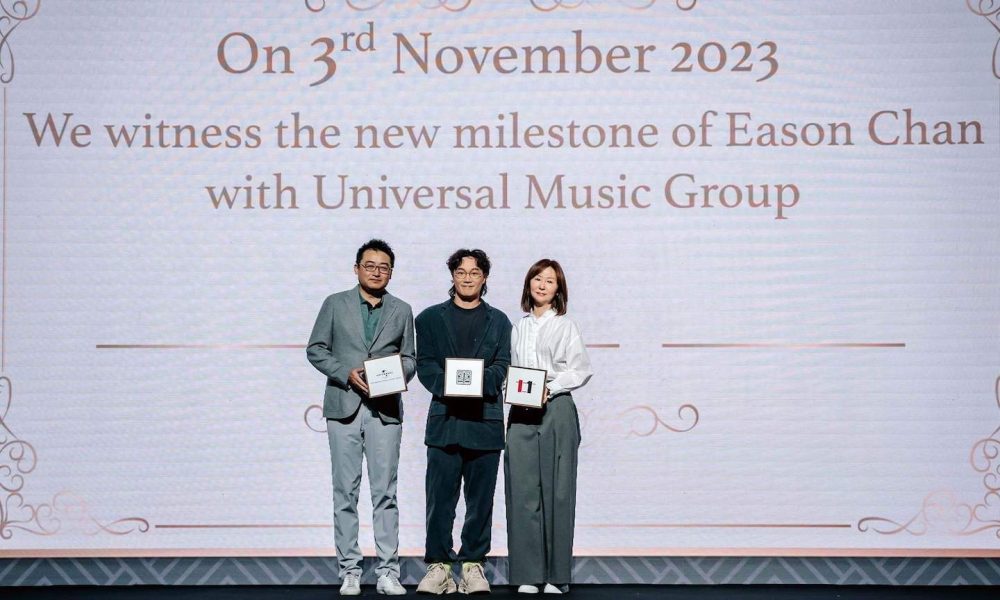 Universal Music Greater China (UMGC) has announced the renewal of its contract with Chinese pop megastar Eason Chan. The announcement follows the release of Eason's latest studio album, CHIN UP! on October 27, his first in five years.
This extended partnership between UMGC and Eason, signifies the continuation of more than 19 years of extraordinary musical collaboration between the artist and label.
《社交恐懼癌》陳奕迅 Eason Chan [Official MV]
The announcement took place at a special press conference in Macau, with Timothy Xu, Chairman and CEO of Universal Music Greater China, alongside Eason's manager Lisa Kan in attendance. In front of nearly one thousand guests, including media and fans, they commemorated the artist's illustrious 19-year partnership with UMG, reminiscing on the multitude of hits and memorable performances over the years.
Eason's newly released album CHIN UP! features eight new tracks, all composed by Terence Lam, and arranged by award-winning producer Ronghao Li and Terence Lam. With this album, Eason says he wishes to invigorate those going through life's ups and downs, offering encouragement and resilience to face the future with optimism. One of the lead singles from the album "Homo Sapiens" was awarded the prestigious "Song of the Year" award at the inaugural Wave Music Awards hosted by Tencent Music Group, and was also recognized at the 34th Golden Melody Awards for Best Lyrics.
During the press conference, attendees were treated to the global premiere of the movie version of the music video for "Don't Mind Me." The video boasts a surprise appearance by international film legend Tony Leung, a Venice Film Festival Lifetime Achievement Award recipient. Check out the video above.
Since first signing with Universal Music Hong Kong's CinePoly label in 2005, Eason Chan released his album U87 in June of the same year. The album was recognized by IFPI as the top-selling Cantonese album of the year in Hong Kong and was hailed by TIME Magazine as one of the "Five Asian Albums Worth Buying" for the year. This marked just the beginning of Eason's fruitful journey with UMG.