Eddie Vedder Leads Star-Studded Event To Raise Awareness And Funds For Rare Disease
November 18th's 'Venture Into Cures' supports research of Epidermolysis Bullosa.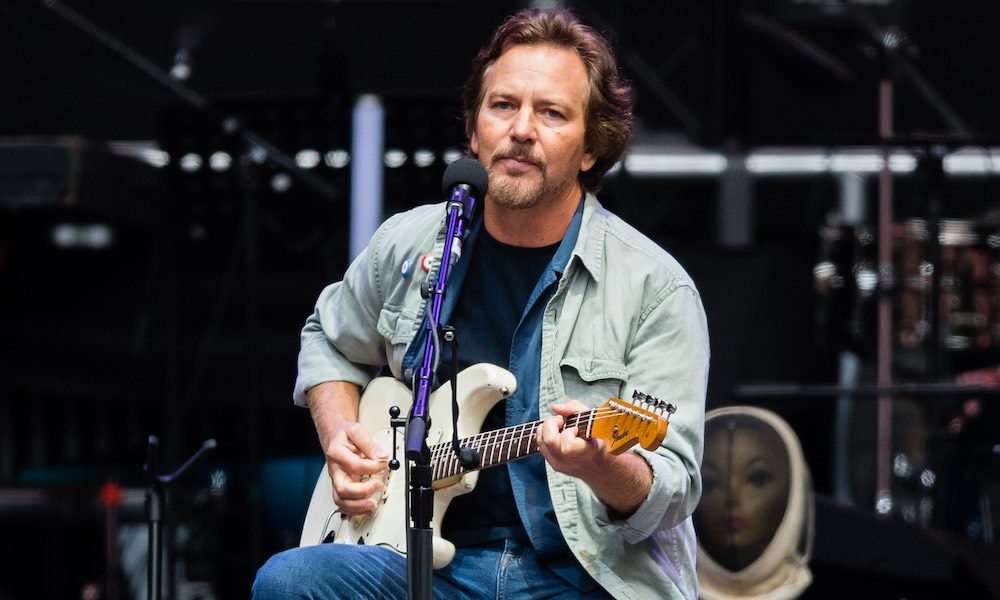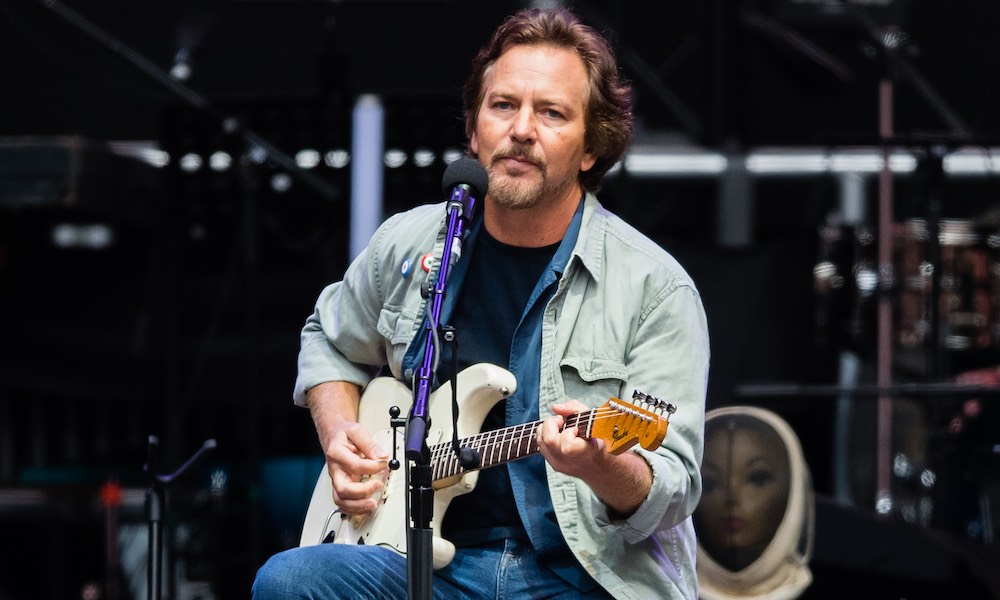 Eddie Vedder and his wife Jill will lead a star-studded virtual event to raise awareness – and fund research for – Epidermolysis Bullosa (EB), a rare life-threatening genetic disorder that affects the body's largest organ: the skin. Streaming live at 8:00 pm EST on November 18, Venture Into Cures will feature performances by Vedder, as well as by Alessia Cara, Adam Levine, Jon Batiste, and Lukas, Micah, and Willie Nelson, among others.
On November 18 at 8pm ET, join Eddie & Jill Vedder for the virtual Heal EB event, Venture Into Cures.

The show includes the premiere of new songs by Eddie, inspired by EB families: the debut of "Matter of Time" & a new version of "Say Hi."

More info: https://t.co/ZGzzWOVHeh pic.twitter.com/QPkNoUpm9w

— Pearl Jam (@PearlJam) November 10, 2020

The Pearl Jam frontman, who co-founded the EB Research Partnership (EBRP) with Jill Vedder, will debut two new songs during the free, global live-stream: "Matter of Time" and a new version of "Say Hi," both of which were inspired by EB.
The one-hour event will feature stories about individuals and families living with the painful disorder, alongside appearances and performances from celebrity friends to educate viewers about EB and raise critical funds for research toward a cure for EB and other rare diseases.
Joining the Vedders and the artists listed above will be Billie Eilish, Bradley Cooper, Judd Apatow, Laura Dern, Chris Hemsworth, Jimmy Kimmel, David Letterman, Gaten Matarazzo, Luis "King Kong" Ortiz, Adam Sandler, and Renée Zellweger, while musical performances will also be made by Andra Day, Glen Hansard, and Keb' Mo'.
According to the EB Research Partnership's website, individuals with EB lack critical proteins that bind the skin's two layers together. Without these proteins, the skin tears apart, blisters, and shears off leading to severe pain, disfigurement, and wounds that may never heal.
EB affects approximately 500,000 people worldwide, and there is currently no treatment or cure for the disease. As the largest global organization supporting EB research, EBRP is helping to fast-track a cure, as well as therapies that could affect thousands of other rare diseases.
"Ed and I are incredibly grateful to everyone joining us for Venture Into Cures," said Jill Vedder in a statement. "Every day kids with EB and their families face astonishing challenges – this event will give people a glimpse into their world. EBRP's mission is to find a cure for EB, and this event will help bring us one step closer to making that mission a reality by adding momentum to the work being done."
Venture Into Cures will be available to stream on a variety of platforms, including Pearl Jam's website and YouTube channel.
For a full list of streaming partners or more information, visit the official website.