Ellie Goulding Teams Up With Big Sean On Summer Banger 'Easy Lover'
It's the British pop star's first release since 2020's 'Brightest Blue'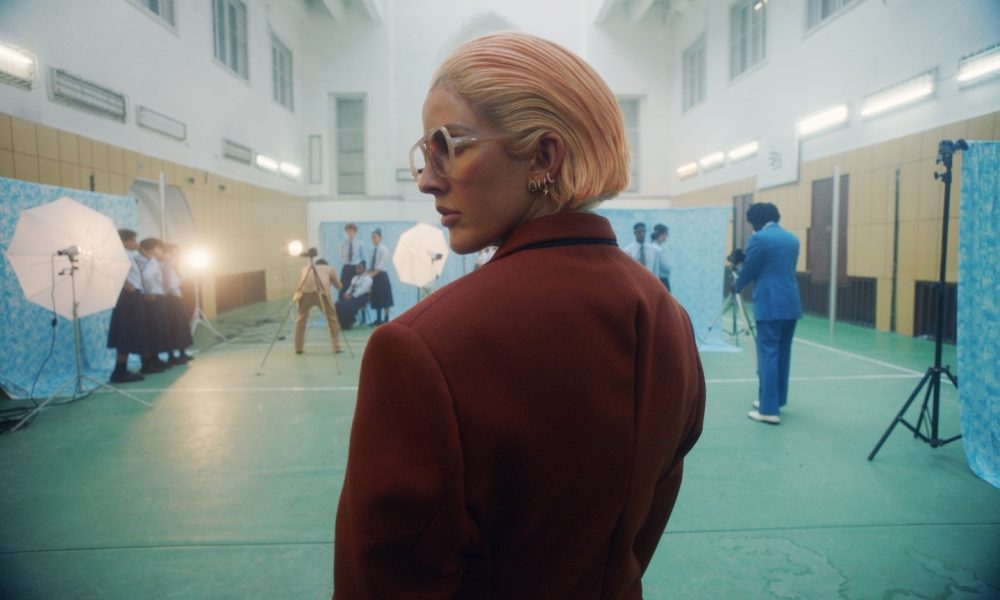 Ellie Goulding has returned with "Easy Lover," a bright summer pop banger that features a guest verse from US rapper Big Sean.
The new song, which was released today (July 15), marks the critically acclaimed, award-winning British pop icon's first release since her 2020 studio album Brightest Blue.
"Easy Lover" was written and produced in collaboration with Greg Kurstin and Julia Michaels and sees Goulding's unmistakable vocals paired with pulsating bass, punchy synths, epic key changes, and contagious melodies.
"I wrote Easy Lover in LA with Julia Michaels after conversations about the age-old tale of being infatuated by someone cool and beautiful knowing that they will never quite feel the same," Goulding said in a press release. "It's about going back to the same dangerous person to feel alive when you know they have hurt people again and again before you. Having the legendary Greg Kurstin produce any song of mine is always a dream come true. He always understands the assignment!"
Ellie Goulding - Easy Lover feat Big Sean (Official Video) ft. Big Sean
The song comes accompanied by a music video, which sees the star take on an otherworldly creature that takes the form of humans. The haunting visual is a confident and exciting accompaniment to the single and was directed by Sophia Ray (Years & Years, Raye, Mabel).
Brightest Blue – Goulding's fourth studio album – arrived in July 2020 and featured collaborations with Diplo, Swae Lee, Juice WRLD, and blackbear. In a statement at the time, the star said the first half of the record "reflects my vulnerability… it acknowledges a complex world where relationships still dictate our happiness and heartbreak and can still be the most painful thing in the world, no matter how enlightened you are. The tracks also symbolize growing up and becoming a woman."
The second half, meanwhile, captured " my confident, brave and fearless side and features all my recent collaborations." Goulding continued, "I often find myself writing about my thoughts and emotions in a way that I know will be catchy and memorable. I will always seek to use my voice in ways that no one would ever expect and look to collaborate with the least likely, exciting, and eclectic group of other artists."