Elliot Mazer, Producer-Engineer For The Band, Neil Young, Dies At 79
Mazer engineered The Band's legendary 1978 concert recording, 'The Last Waltz.'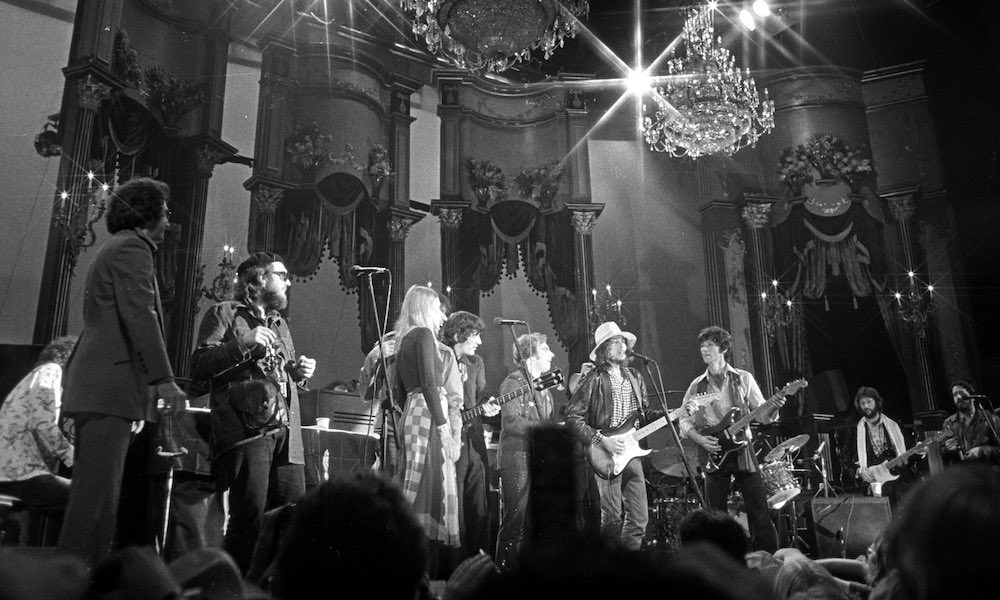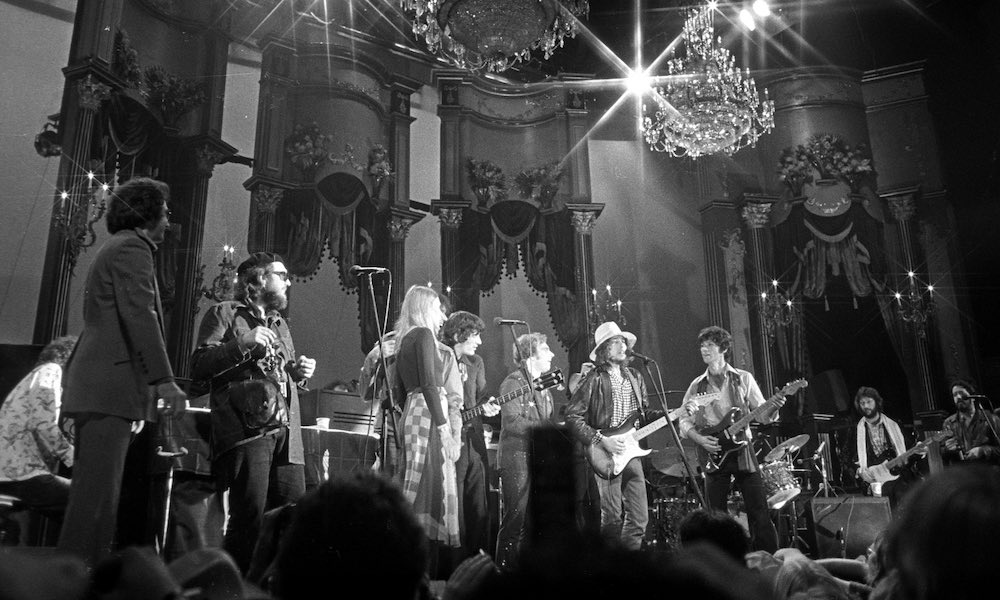 Elliot Mazer, the prolific producer and engineer behind recordings by The Band, Linda Ronstadt, Neil Young, and Bob Dylan, among others, has died at the age of 79. According to Rolling Stone, Mazer passed away at his San Francisco home on Sunday, February 7, following a heart attack.
Mazer's broad, 50-plus-year discography includes such seminal titles as The Band's 1968 concert recording The Last Waltz, Big Brother and the Holding Company's Cheap Thrills (1968), Neil Young's Harvest (1971), and Linda Ronstadt's Silk Purse (1970).
Mazer, who served as a consultant to Stanford University's Computer Center for Research in Music and Acoustics, was also a pioneer in the world of digital recording and designed the world's first all-digital studio. Additionally, Mazer also co-invented "D-Zap," a popular device that detects shocking hazards in the studio, while in the late 80s, he developed the nearly universally-used AirCheck, which automatically monitors and logs TV and radio broadcasts.
Mazer began his career on the business side of the industry, working at the legendary jazz label, Prestige Records, in New York. The position allowed him to gain valuable experience in the studio, working alongside greats like Rudy Van Gelder, Bob Fine, and Fred Plaut. Behind the console, his earliest projects included John Coltrane's Standard Coltrane, Dave Pike's Bossa Nova Carnival with Clark Terry and Kenny Burrell, and Lightnin' Hopkins' At Main Point – all of which were released in 1962. Mazer expanded his repertoire into pop and R&B at Cameo-Parkway, where he worked on projects for Chubby Checker and Rufus Thomas.
Seeking to broaden his opportunities, Mazer relocated to Nashville at the end of the decade. There, he met Neil Young, and together, they collaborated on multiple titles. In addition to Harvest, their work included 1973's Time Fades Away, 1983's Everybody's Rockin', and 1985's Old Ways, as well as Young's previously-unreleased 1975 recording, Homegrown, which came out last year.
In the 70s, Mazer moved his home base to San Francisco, where he set up his own studio and began his involvement with Stanford University.
While Mazer – whose credits also included albums for Gordon Lightfoot, Bob Dylan, Leonard Bernstein, and the Dead Kennedys – was an accomplished engineer, his heart lay in the role of a producer. "I would rather use a great engineer than do both things myself at the same time," he told Sound on Sound in a 2003 interview. "It is the producer's job to help the artist realize their creative vision and while doing so make a record that is commercial. There are some cases where a producer carries the creative vision, but I love working with artists that have a clear idea of what they want."
Speaking to Rolling Stone, Mazer's sister, Bonnie Murray, recalled, "Elliot loved music. He loved what he did; he was a perfectionist. Everybody has so much respect for him."