Six Elton John Rarities And B-Sides Make Their Digital Debuts
The legendary artist celebrates his 74th birthday today, March 25.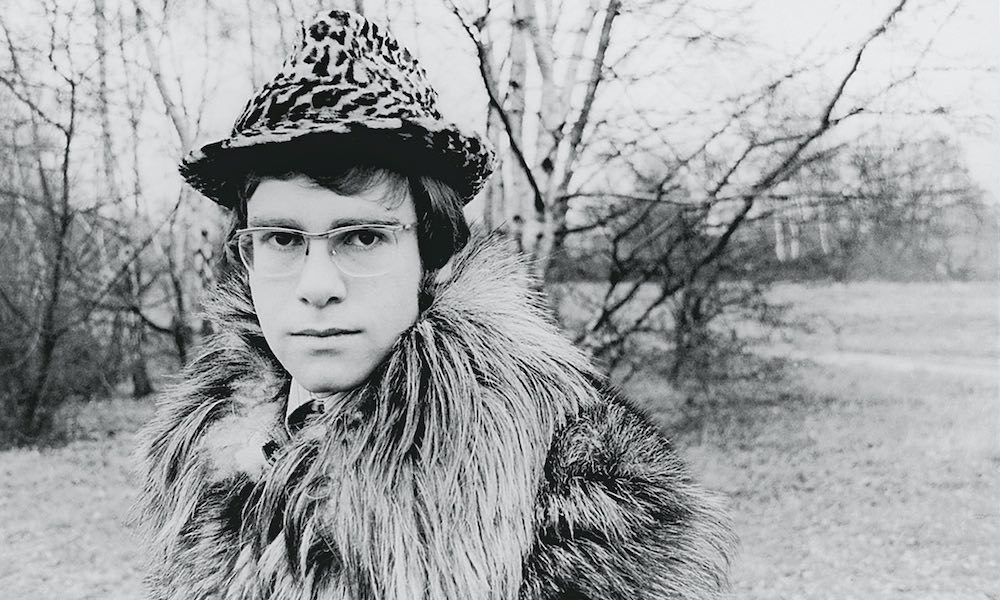 To celebrate Elton John's 74th birthday, six of the artist's rarities and B-sides are making their debut on digital platforms. The songs include "Holiday Inn," "Keep It A Mystery," "Smokestack Children," "Two Of A Kind," "Conquer The Sun," and "Scarecrow," the 1967 tune that began Elton's legendary songwriting partnership with Bernie Taupin. All of the songs appear on the critically-acclaimed collection, Elton: Jewel Box.
While the lyrics to "Scarecrow" were written before a 17-year-old Taupin and 20-year-old Reg Dwight had even met, the song marks the first time that Elton put his music to Bernie's lyrics, and launched one of the greatest and most enduring songwriting duos of all time.
The song would later be referenced in the lyrics to "Curtains" from 1975's Captain Fantastic and the Brown Dirt Cowboy ("I used to know this old scarecrow, He was my song, my joy, and sorrow.") In 2018, when Taupin sold his lyric manuscripts, "Scarecrow" was one of the few sheets he didn't take to auction, given its important place in the duo's history.
Elton John - Scarecrow (Piano/Tambourine Demo / Lyric Video)
"'Scarecrow' will always have a very special place in my heart, and I know that Bernie feels the same way too. It's the song that started it all," shared Elton in a statement.
"This last year in lockdown has given us all time to look back and reflect – finding this song again when I put together the Jewel Box and thinking of everything that has happened in our careers and friendships that has sprouted from this one point is just remarkable. Jewel Box contains the embryos of something special, and 'Scarecrow' goes right to the heart of that, naive compositions of a time and place that went on to become something very special indeed. What a wild ride it's been so far, and how lucky we are to have found each other."
'Jewel Box' opens in full
The six tracks today also conclude the digital rollout of Elton: Jewel Box, which is now available in its entirety across all platforms. The expansive, 148-track collection offers a treasure trove of previously unheard and unreleased selections that span the length of Elton's incredible career.
In addition to the digital releases, Elton's birthday will also be celebrated by BBC Four, which will broadcast highlights from their archives. The festivities begin on Friday evening, March 26, with Elton John: Electric Prom (7:00 pm GMT), before Elton John at the BBC broadcasts at 9:00 pm. The evening concludes with Elton John: Uncensored, the artist's remarkable and intimate 2019 interview with Graham Norton.
Elton: Jewel Box is out now, and can be bought here.