Elton John's 'Tiny Dancer' Demo Previews 'Madman Across The Water' 50th Anniversary Editions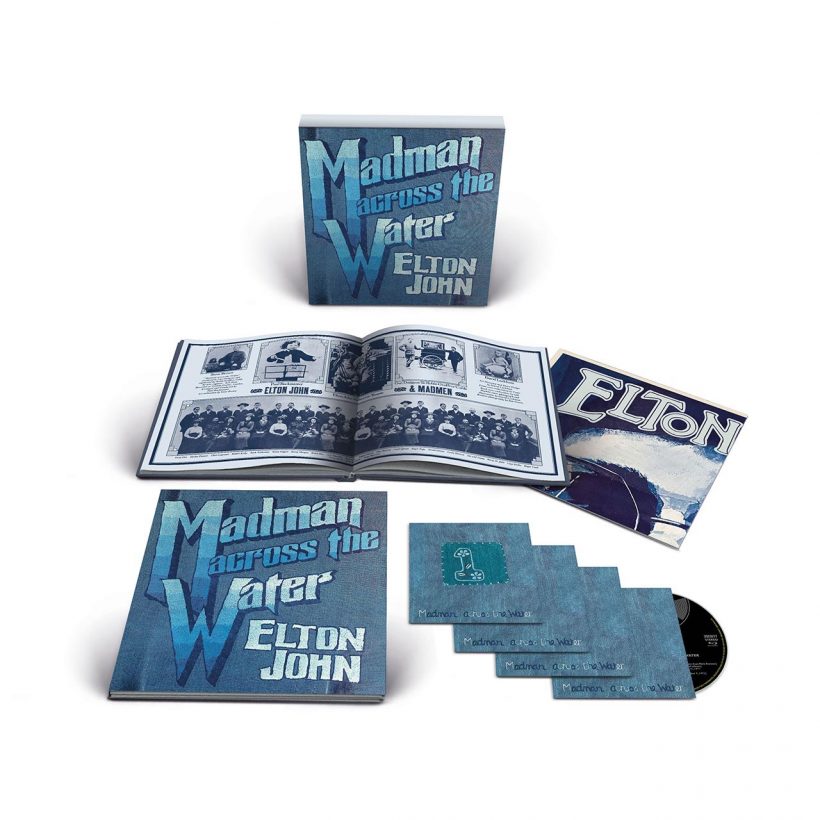 A previously unheard piano demo of Elton John's "Tiny Dancer" is unveiled today to accompany the announcement of UMC/EMI's upcoming 50th anniversary edition of his Madman Across The Water album.
To be released on June 10, the new editions will be available as a 3-CD and 1 Blu-ray Super Deluxe Boxed Set, 4-LP, on 1-LP limited edition colored vinyl, and a 2-CD edition. All of the formats contain Bob Ludwig's 2016 remaster of the main album, and are available for pre-order.
The Super Deluxe edition will feature 18 previously unreleased tracks and rare, restored material from the era, as well as piano demos of the album, and the audio of Elton's Sounds For Saturday concert for the BBC, broadcast in 1972. The Blu Ray contains a 5.1 mix by Greg Penny, plus Sounds For Saturday and his 1971 performance on the BBC's Old Grey Whistle Test show. The audio of the Super Deluxe CD/Blu-ray set will also be available on a 4-LP edition.
Madman Across The Water 50th Anniversary Reissue Unboxing
The Super Deluxe boxed set also includes a reproduction 1971 poster and a 104-page book with photos, an essay featuring interviews with those who helped make the album, and memorabilia and artwork taken from the Rocket Archive. The album will also be available as a limited edition blue and white colored 180 gram LP. The 4-LP and 2-CD formats have 40-page booklet with introductions by Elton and Bernie Taupin.
The piano demo of "Tiny Dancer" was recorded at Dick James Studios in central London in the spring of 1971. This intimate performance of the song by Elton alone at the piano was a guide for the band's later version, which became one of the most enduring tracks on the album and of Elton's stellar career. In global streaming, it is third only behind "Rocket Man" and "Your Song."
Elton John – Tiny Dancer (Piano Demo)
Madman Across The Water, Elton's fourth studio album, was largely written after his and Bernie's celebrated first visit to America, giving them a wide new vista of inspiration for their songwriting. Recorded at Trident Studios in Central London in February and August 1971, it was first released in November that year and, as America's love affair with the star blossomed, climbed to No.8 there.
The LP also included another staple, "Levon," as well as the brooding title track, and it was the first to feature all of the key contributors to so many of his future records and live shows, Dee Murray, Nigel Olsson, Davey Johnstone, and Ray Cooper. There were also appearances by such contributors as Rick Wakeman, B.J. Cole, Chris Spedding, and Herbie Flowers.
Pre-order the 50th anniversary editions of Madman Across The Water.