Employed To Serve Announce Run Of UK Headline Shows
The rising alt-metal outfit have announced nine shows, kicking off in Huddersfield on May 17, 2022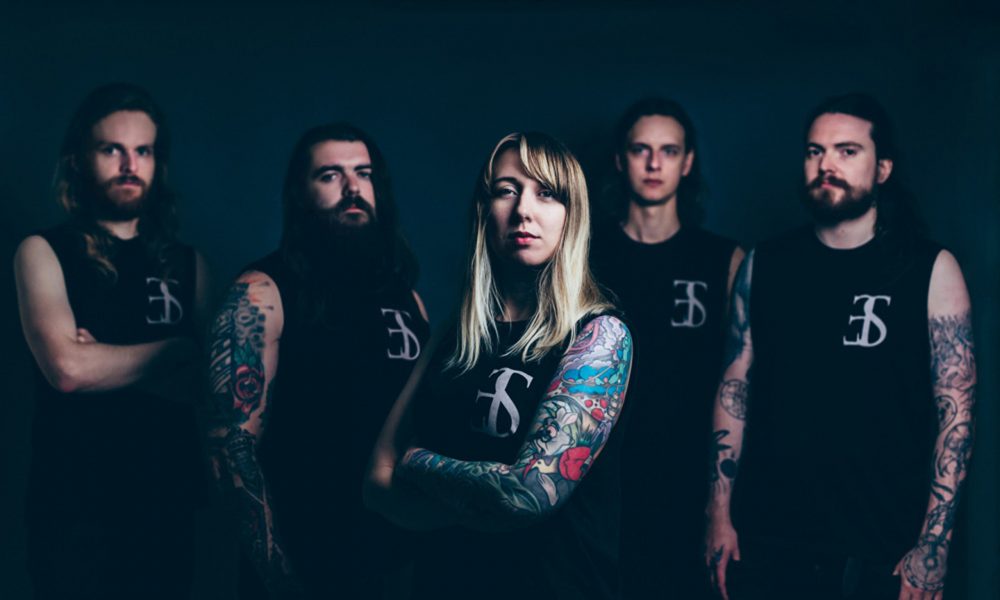 Employed To Serve have announced a last-minute run of UK headline shows, set to kick-off in Huddersfield on May 17, 2022. South London metallers, Burner, will be opening proceedings across the 9-date tour, whilst shoegaze two-piece, Zetra, will appear as special guests across both Milton Keynes and St Albans.
The band have already proved themselves as a searingly intense and honest live experience, sharing bills with the cream of the crop of modern heavy music, including Code Orange, Bury Tomorrow, Stick To Your Guns, Loathe, Counterparts & Underoath. They've also decimated stages at some of the UK & Europe's leading music festivals, the likes of Download, Glastonbury, Graspop & Hellfest.
And the accolades are unstoppable; from their Kerrang! 'Album Of The Year' win back in 2017, achieving the assumed impossible with a KKKKKK (yes, that is 6 K's!) live review, landing in Metal Hammer's reader & staff 'Top 10 Album' polls, and a 2020 sold-out Underworld performance, to a plethora of cover features across Music Week, Metro Weekend, Upset & Kerrang!, Employed To Serve are unflinching at the forefront of metal innovation.
The band's current album, Conquering, was released in September 2021. The record is a fully realized metamorphosis into the band Employed To Serve always wanted to be. Drawing influence from the music of their youth and a new perspective on how to nurture the positive aspects of humanity and individual growth, Conquering is a celebration and acknowledgement of triumph in the face of a world that can be relentlessly adversarial.
Employed To Serve play the following UK headline tour dates:
17 May Huddersfield @ The Parish
18 May 2022 Sheffield @ Sidney & Matilda
19 May 2022 Norwich @ The Waterfront
20 May Stoke on Trent @ The Sugarmill
21 May Hull @ Tower
23 May Milton Keynes @ The Craufurd Arms **
24 May St Albans @ The Horn **
26 May Southampton @ The Joiners
27 May Exeter @ Cavern
(** with support from Zetra).