Etta Marcus Shares 'Smile For The Camera' Video And New EP 'Heart-Shaped Bruise'
The hotly-tipped singer-songwriter has been heralded as one of 2023's essential emerging artists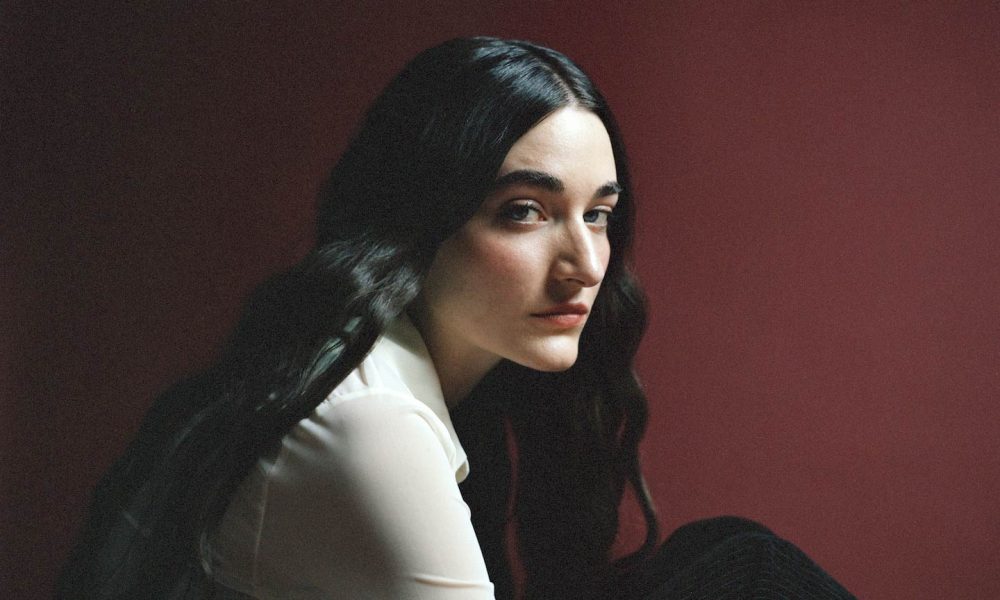 Etta Marcus has shared a gently enthralling video for "Smile For The Camera" alongside her major label debut EP, Heart-Shaped Bruise.
The new visuals follow the 21-year-old singer-songwriter in a wood, with multiple visions of her appearing on screen as the day turns to night.
"'Smile For The Camera' is sonically the most upbeat song I've written," Marcus said in a press release. "But don't let that fool you! It's a mordantly funny but acutely felt song about falling apart in public. I use humor to cope with a lot of things, and this song encapsulates that for me. The storytelling in this is inspired by Fountains of Wayne, a band I grew up listening to."
Etta Marcus - Smile For The Camera (Official Video)
Speaking about Heart-Shaped Bruise – her debut EP for Polydor – the rising star described it as having a "gritty, unfiltered and unhinged quality." "I wanted to capture an honesty in this body of work that included the more brutal side of things that we usually keep hidden away and feel embarrassed about," she explained.
"I like having arcs throughout my writing and piecing songs together to create a narrative that captures a specific time in my life. Heart-Shaped Bruise being five songs that represent the gradual and inevitable acceptance of losing someone and the journey it takes to find contentment in that acceptance."
Heart-Shaped Bruise continues Marcus' bright start to the year, which has also seen her land a spot on the prestigious NME 100 and be tipped by the likes of The Line Of Best Fit, DIY, Clash, The Independent, The Times, and more. The EP only reinforces her position as one of 2023's most essential emerging artists.
The release follows Marcus' first EP, View From The Bridge, which arrived in early 2022. It came about after the singer-songwriter was kicked out of jazz school, and she started sharing the songs she'd been writing on Soundcloud. She signed to Polydor afterward, making a wider introduction to the world with the vengeful single "Crown."