Feid Shares New Album 'MOR, No Le Temas A La Oscuridad'
The album title is an ode to the Nickelodeon show 'Are You Afraid of the Dark?'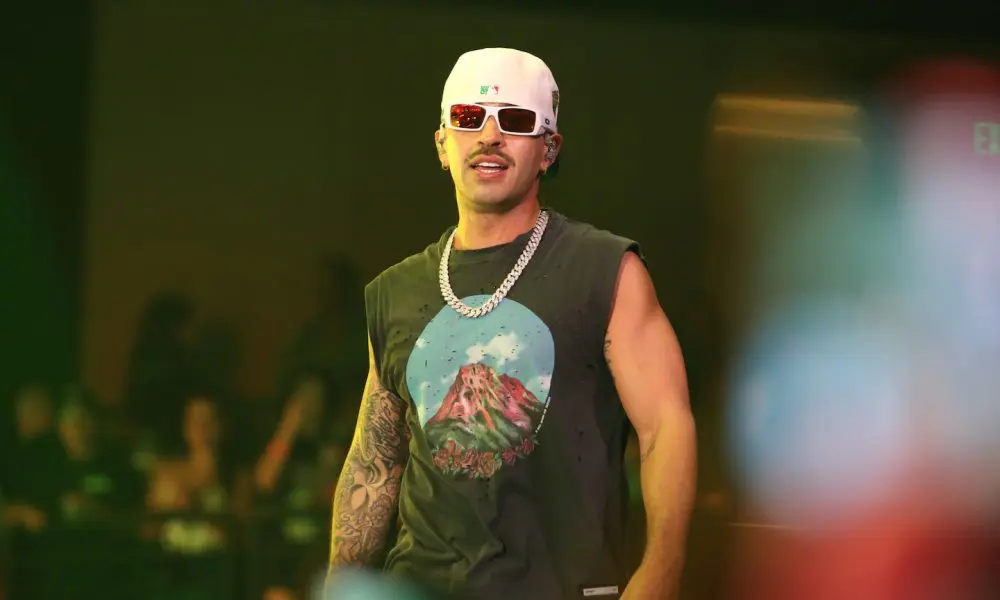 Feid has shared his most eclectic album to date with MOR, No Le Temas A La Oscuridad. The album loosely translates to "MOR, Don't Fear The Darkness."
With the new album release, Feid officially closes the cycle of his most recent album, Feliz Cumpleaños Ferxxo Te Pirateamos El Album.
The album title alludes to the theme that FERXXO feels that despite everything, we all shine, even in the darkness. The album is also an ode to the Nickelodeon show Are You Afraid of the Dark?
Feid - Ferxxo Edition (Official Video)
The album came together in Los Angeles where FERXXO and his longtime collaborators, Sky Rompiendo, Wain, and ICON (Jowan and Rolo), locked themselves in a house for a month and took their time with the approach. The result is an album that interpolates classic reggaeton styles with a more global sound.
The album was preceded by singles like the Rema-assisted "Bubalu" and "Ferxxo 151," which was made in collaboration with Icon. That track was accompanied by an official video in which Feid and his team celebrate the good times as they cruise on a boat around Spain.
Feid fans everywhere began buzzing when the artist shared "Vente Conmigo" earlier in August. On the dembow-inspired track, smooth synths and gliding percussion provides a perfect backdrop for Feid's infectious vocals.
Before that, the last time we heard new music from Feid was in May, when he released a new single "Mxfix G5," celebrating the kick off of his global partnership with Sprite Limelight.
The partnership was announced in May via Universal Music Latino and Sprite's channels. The hypnotic cut was produced by Ryan Tedder and Wain. The track arrived alongside an accompanying video, part of Sprite's Limelight Season 2.
In April, Feid released "Niña Bonita" alongside legendary global dancehall artist Sean Paul. "Niña Bonita" is a song about a man that falls in love with a woman, even after he told himself to never fall in love.