First Six Hikaru Utada Albums To Be Reissued On 180-Gram Vinyl
The J-pop legend's catalog includes the hit LPs 'First Love' (1999) and 'Fantôme' (2016).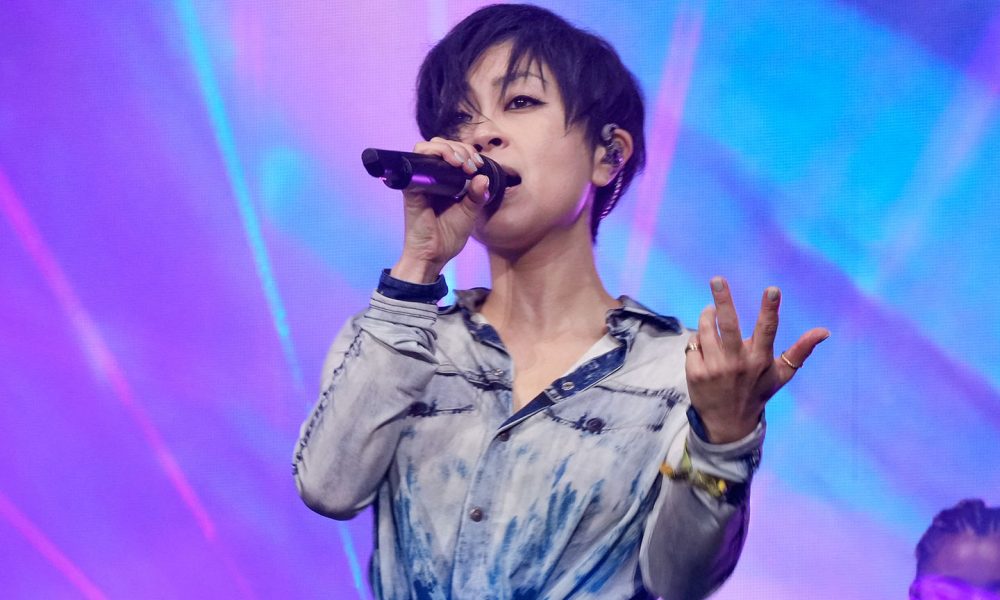 When it comes to the world of J-Pop, you just don't get any bigger than Hikaru Utada, the Japanese American singer/songwriter who exploded onto Japan's music scene with the 1998 single "Time Will Tell" and 1999 album, First Love. Now the first six Hikaru Utada albums are getting a whole new vibe via their upcoming vinyl reissue in the U.S.
Those who followed Utada from the very beginning will recall that they did have something of a false start when they released the album Precious under the name Cubic U in early '98 without making much of a commercial impact. But as soon as they started operating under their own name, everything opened up, and Utada quickly became a household name all over Japan.
Over the next several years, they went from strength to strength, definitively proving that their career was anything but a one-shot deal by busting out one multi-platinum album after another, with a wealth of chart-topping singles tumbling out of those albums. Between 2001 and 2016, they cranked out Distance, Deep River, Ultra Blue, Heart Station, and Fantôme under their full moniker (as opposed to a couple released simply as Utada, which are exempted from this batch of reissues).
With No.1 hits like "Movin' on Without You," "Addicted to You," "Time Limit," "Can You Keep a Secret," and "Flavor of Life," Utada ultimately became one of Japan's biggest-selling and most influential artists ever. And their debut album remains Japan's best-selling album of all time. When Utada came out as non-binary in 2021, they also became an inspiration to vast numbers of LGBTQ listeners around the globe.
The aforementioned albums have recently gotten the vinyl reissue treatment in Japan, but now the States are about to get in on the action as well. On August 12, the records that made Utada a mega-star will be released on 180 gram vinyl through UMe in America, marking their first U.S. vinyl release ever. Each will be getting a snazzy double-LP treatment and all but the last will include bonus tracks.
Click here to view tracklists and preorder Hikaru Utada's albums.