Fish Announces "Final" Solo Album 'Weltschmerz' In Exclusive Ramblin' Man Interview
The prog-rock legend also says "absolutely not" to a reunion with his former Marillion bandmates.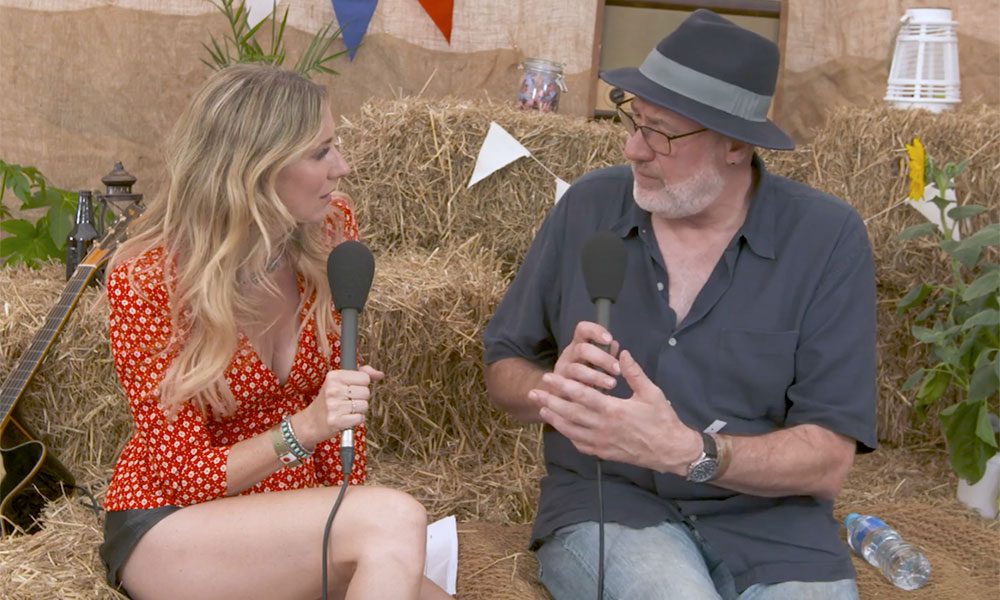 Widely-acclaimed former Marillion frontman and prog rock legend Fish played a rapturously-received show on Sunday night at the Maidstone-based festival's Prog In The Park Stage. He's been performing Marillion's classic album Clutching At Straws in its entirety on his recent tour, but in this exclusive interview he tells uDiscover Music's Kylie Olsson that his next solo album, Weltschmerz, looks like being his last.
"We've got 60 minutes of music so far and I'm intending this to be my final solo album and I want it to really special, so it may well be a double album," he says. "I'm a writer who can sing, but I find music can become quite restrictive – all the best melodies and hook lines have all been done – but I love writing, so I really want to write screenplays and novels. There's an autobiography in there too, but not a standard one – there will be lots of prose and self-analysis."
Replying with an emphatic "absolutely not" when questioned about the possibility of a future reunion with his former Marillion colleagues, Fish also reveals that he's coming to the end of his time as a live performer – though there will be dates this September, then a UK tour in December and more to come.
"I'm 60 years old now, touring gets tougher and it's harder to recover from shows," he reflects. "Also, musicians aren't making money from physical products anymore. When I started in 1982, the tour supported the album, now the album supports the tour. Now everybody's out there touring, so maybe it's time to take a step back."
When Fish isn't onstage or writing, however, he tells uDiscover Music that it's his garden that gives him the most pleasure.
"How times have changed," he chuckles. "I'm a big gardener and I worry when I have to leave it when I'm on tour. My wife and I were thinking, Oh, let's hope the guy coming in didn't water the garlic and onions this morning, and I've also been worried about greenfly affecting my chillies. I find gardening really therapeutic. I can switch off from the music industry and I've even developed a little following on Facebook for my gardening."
Watch the full interview above.
Format:
UK English