Foo Fighters To Receive First-Ever U.S. Global Icon Award At VMAs
The VMAs are set to go down on September 12.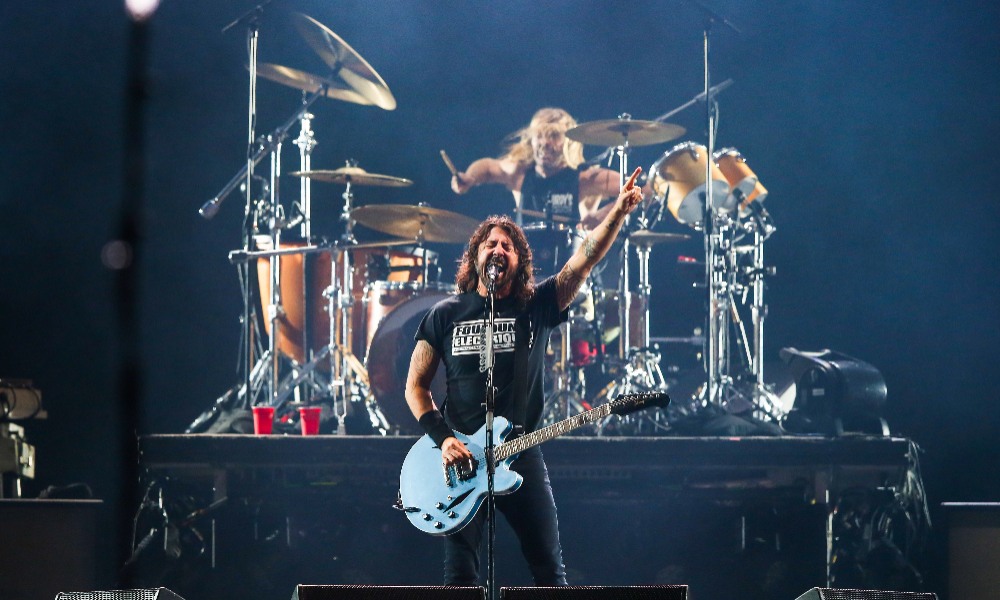 The 2021 MTV Video Music Awards will include a new award, the U.S. Global Icon Award. MTV has announced that the first recipients will be Foo Fighters.
The honor, which originally began during the annual MTV Europe Music Award for Global Icon, is being awarded to Dave Grohl and his because their "unparalleled career and continued impact and influence has maintained a unique level of global success in music and beyond."
In addition to accepting the award, Foo Fighters will perform at this year's VMAs ceremony at Barclays Center in Brooklyn on September 12. The band is up for three other awards this year: Best Rock, Best Choreography, and Best Cinematography, all for their video for "Shame Shame," from Medicine at Midnight. Other performers confirmed for this year's show include Lorde, Lil Nas X, Olivia Rodrigo, and more.
After previously performing the Bee Gees' 1976 song, "You Should Be Dancing," on BBC Radio 2 back in February and during their Madison Square Garden show in June, the band – who assumed the moniker The Dee Gees for the performance – shared a full performance video for their rendition of the disco staple in July.
In the visual, Dave Grohl and his band are fully locked into the undeniable groove and impossibly catchy melodies courtesy of The Bee Gees. The track is taken from Foo Fighters' latest covers album, Hail Satin.
Speaking about why they chose to cover "You Should Be Dancing" back in February for BBC Radio 2, Grohl explained: "Somebody said, ​'Hey, have you seen that Bee Gees documentary?' And I was like the last person on earth – the only person that hadn't seen it! So I was like, ​'Why don't we just do a Bee Gees song?' And someone was just like, ​'OK… how do you wanna do it?!' And I said: ​'Well, let's do it like the Bee Gees.'
Listen to the best of Foo Fighters on Apple Music and Spotify.