Watch Freddie Mercury's 'Living On My Own' Video In Remastered 4K
Banned at the time, the promotional film for the 1985 single has been recreated from the original film rushes and the new audio mix.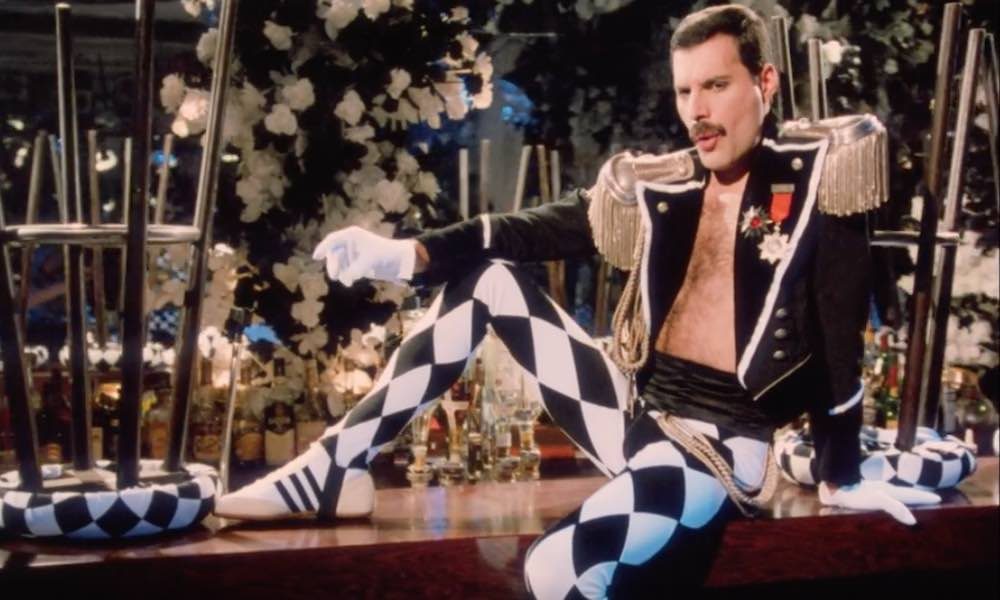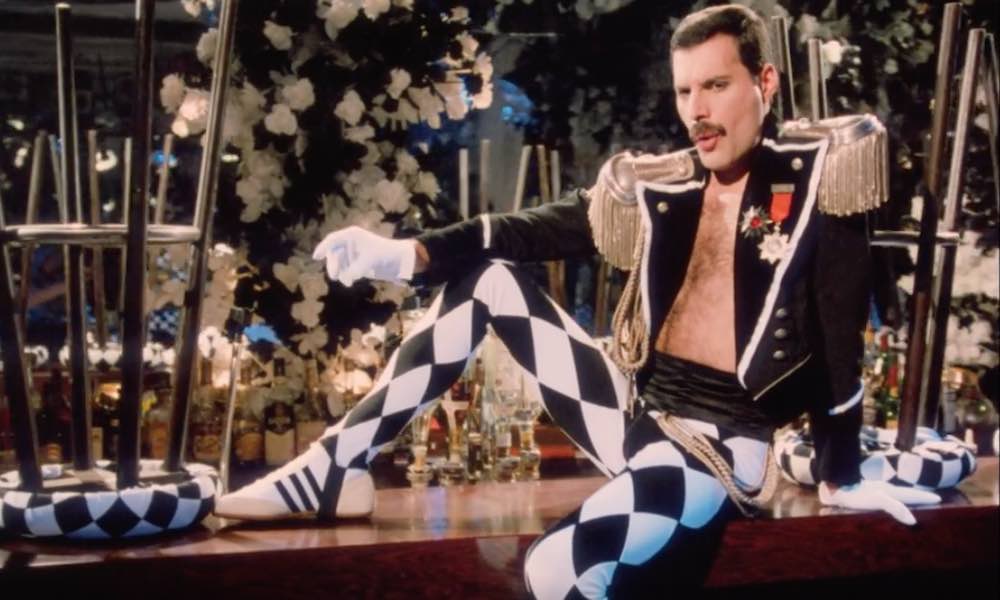 A brand new version of Freddie Mercury's infamous video for the single 'Living On My Own,' remastered in 4K, has been launched. It ties in with the 11 October release of his solo box set Never Boring.
The promotional film for the 1985 single has been recreated from the original film rushes and the new audio mix. The track, from his Mr. Bad Guy solo album, is now available to watch, newly remastered in stereo. The album is part of the box set, in a newly mixed 11-track special edition.
Freddie Mercury - Living On My Own (Official Video Remastered)
The Never Boring package also includes a new 12-track compilation featuring many of the Queen frontman's greatest solo performances, as well as a nine-track 2012 special edition of the Barcelona album. Each of the three albums are also available to buy individually.
The 'Living On My Own' video was filmed at Freddie's 39th birthday party in 1985 in Munich, where Freddie was living while he recorded Mr. Bad Guy at Musicland Studios in the city. The era was depicted in the box office smash Bohemian Rhapsody, and the extravagant party, held at at Munich's Mrs. Henderson transvestite club, soon passed into legend.
There were 300 invited guests at the event, all in mandatory in black and white drag. They included Mary Austin, Boy George, Steve Strange, Jim Hutton, Brian May, former manager John Reid, Freddie and Queen's manager Jim Beach and a coterie of colourful entertainers, singers and crossdressers. Renowned paparazzi photographer Richard Young dressed in full drag to take the photos.
The video was shot by Austrian director Rudi Dolezal during the entire event on a revolving, ceiling-mounted 35mm camera,. The resulting footage shocked Freddie's record company boss Walter Yetnikov to the point that he promptly banned the high-spirited scenes from being distributed on the grounds of its perceived promiscuity. The video was shelved and the single stalled at No. 50 on the UK chart.
It wasn't widely seen until EMI's No More Brothers remix of 'Living On My Own' in 1993, helping the single reach No.1 in the wake of Freddie's sad death. The track became the biggest-selling single of the year in Europe, and in 1994 Mercury posthumously received an Ivor Novello Award for International Hit of the Year. The previously banned footage of that notorious night at Mrs. Henderson can now be seen in high definition and enhanced sound.
'Living On My Own,' in its 4K video and brand new audio mix, are on the Never Boring box set, which can be bought here.
Format:
UK English