Fredo Bang Releases New Song And Video, 'Federal Raid'
'I can't go to sleep at night, they wanna take me out,' Fredo raps on the track.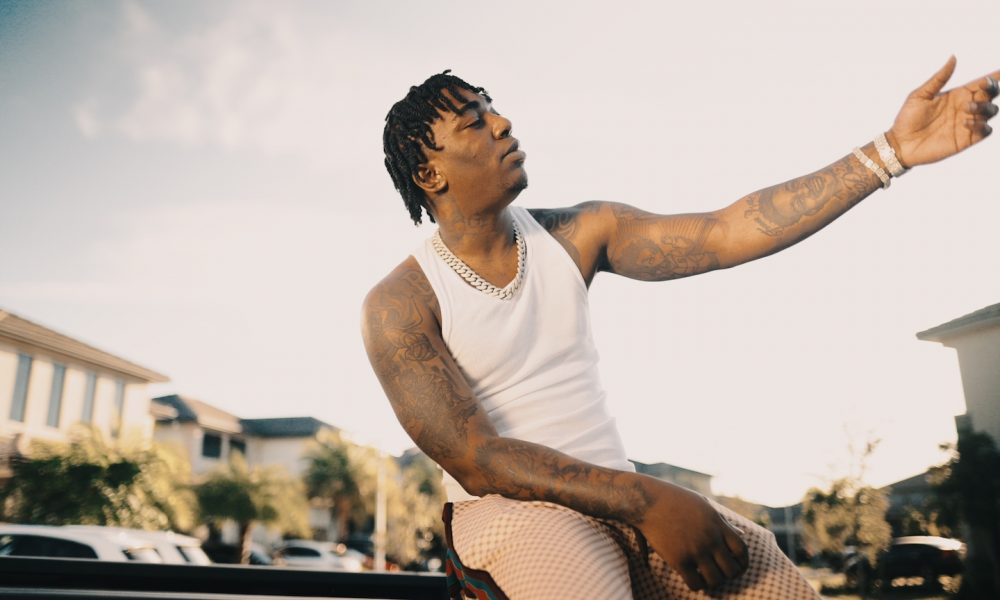 Fredo Bang has released a new song and accompanying video, "Federal Raid." The track follows his seminal 2021 album, Murder Made Me.
The new single is a worried telling of the issues that plague Fredo as he continues his ascent to the top of rap. He spits, "I can't go to sleep at night, they wanna take me out/ They might come tonight/ Baby, hold me close, and I won't let you go/ Is you down to ride? Gotta let me know/ Feds hit the spot, I'm confused why they walked in/ Some people want me dead or in a cell, I guess they talkin'/ Said that they loved me but hit my stash with the cash in."
Fredo Bang - Federal Raid (Official Video)
At age 25, the Baton Rouge native's rhymes have now won the South. He has collaborated with everyone from YNW Melly to Moneybagg Yo to Kevin Gates. 2018's 2 Face Bang mixtape put Fredo on the map with the breakout single "Oouuhh" and a streak of hits including "Shootas on the Roof" and "Father" (over 22 million YouTube views).
The street took deeper notice in 2019, with the Big Ape mixtape and a non-stop string of regional single and video hits that included "Oouuhh" Remix featuring Kevin Gates, "Gangsta Talk" featuring NLE Choppa, and "Story To Tell" (Remix) featur­ing Moneybagg Yo. Fredo entered into a partnership with Def Jam in the fall 2019.
Fredo's next mixtape, Pain Made Me Numb hit in November, with the single and video releases "Cap A Lot" and "Slidin." April 2020 brought the back-to-back releases of the single and video "Trust Issues," and Fredo's fourth mixtape, Most Hated. His next string of new tracks pointed the way to In The Name Of Gee (September 2020). Four months later, Still Most Hated, including "Big Steppa" and "Loose Screws (Blues Clues)," arrived as Fredo's sixth mixtape in less than two and a half years.