Pioneering French Rock'n'Roll Superstar Johnny Hallyday Dies Aged 74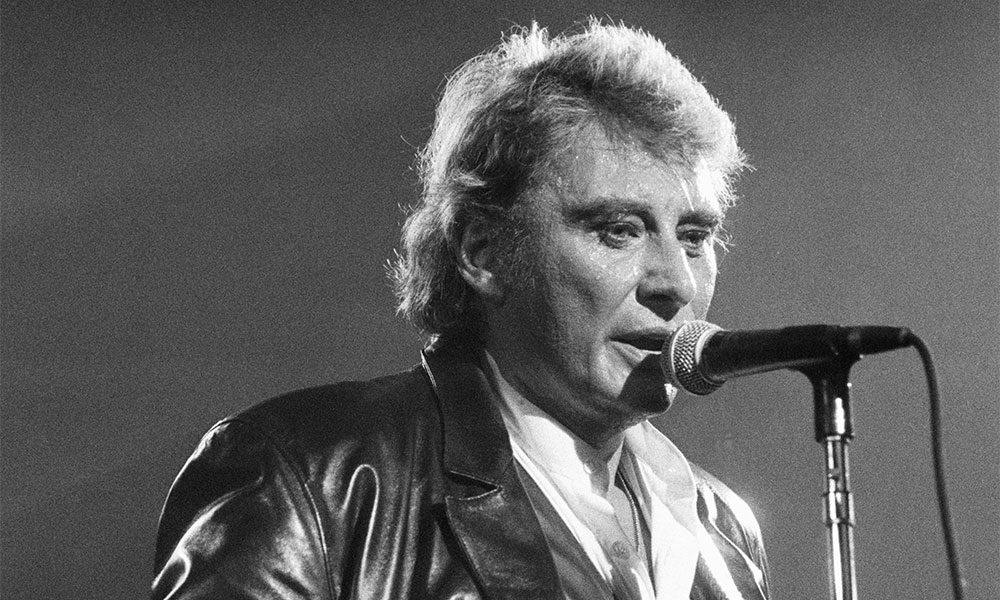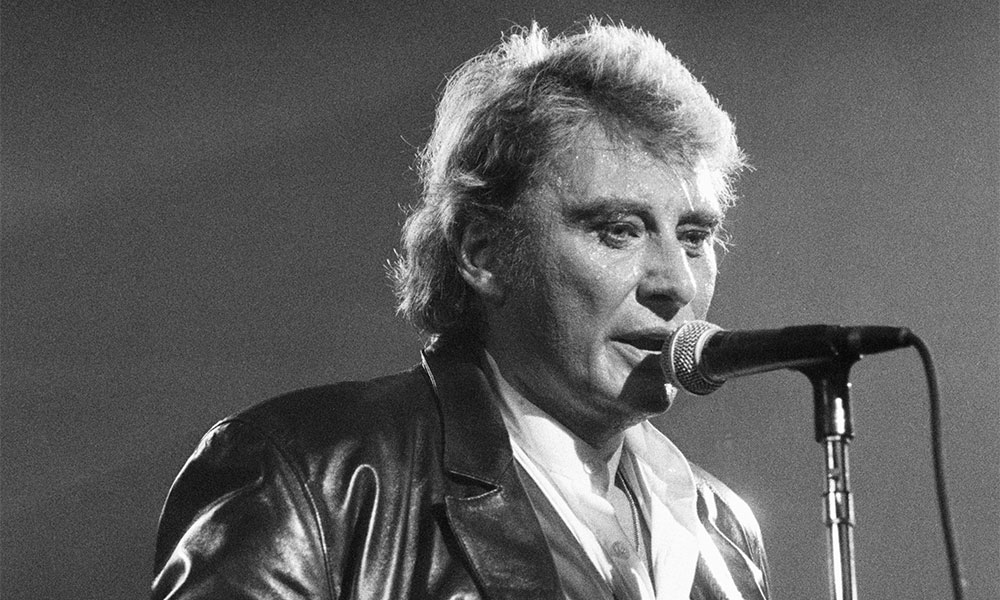 Johnny Hallyday, often known as the French answer to Elvis Presley, has died aged 74. His wife, Laeticia, confirmed the death to Agence France-Presse on Wednesday, 6 December.
Hallyday kept audiences enthralled for nearly 60 years with his Gallic interpretations of American rock 'n' roll and – while he remained relatively unknown outside the French-speaking world – he nonetheless sold more than 100 million records, acted in more than 30 films and appeared on the cover of Paris Match on innumerable occasions. His career endured so long that when he released an album in 2008 called Ça Ne Finira Jamais ('It Will Never End'), the title sounded like a simple statement of fact. The album and its titular song both reached No. 1 on the French charts.
Born Jean-Philippe Smet, Hallyday came into the world in Nazi-occupied Paris on 15 June 1943. His mother, a model, and his father, a Belgian circus performer, separated soon after he was born, and he was raised by a paternal aunt, Hélène, a former silent-film actress: a stage manager for her two dancing daughters, whom she shepherded from one engagement to the next in cities all over Europe.
The young Jean-Philippe, whom her American husband called Johnny, became a kind of onstage mascot, singing while the girls changed costume. The boy would later make use of the family stage name, the Hallidays.
Besides singing, Jean-Philippe appeared in commercials as a boy and played the role of a schoolboy in the 1955 Henri-Georges Clouzot thriller, Les Diaboliques.
Elvis Presley's rise to stardom changed his life forever. "His voice, the way he moved, everything was sexy," Hallyday told USA Today in 2000. "The first time I saw him, I was paralyzed."
The 1957 Presley film Loving You changed French culture forever when it inspired the 14-year-old Jean-Philippe Smet to pick up a guitar, twist his lips into a sneer and swivel his hips. As Johnny Hallyday, he gave French audiences a bad case of rock fever, instigating riots wherever he appeared to sing hits like 'Tutti Frutti,' 'Blue Suede Shoes' and 'C'est Le Mashed Potatoes.'
He began singing American rock songs at the Moulin Rouge and other clubs around Paris, and in 1959 he was signed by Vogue Records, who released his first album, Hello Johnny, in 1960, misspelling Halliday on the cover. The misspelling stuck.
His first single, 'Laisse les Filles' ('Leave the Girls Alone'), often referred to as the first French rock song, was a minor hit. In 1961 he recorded his first million-seller, 'Viens Danser Le Twist,' a French-language version of the Chubby Checker hit 'Let's Twist Again.'
Johnny Hallyday - Je t'attends
However, Johnny Hallyday gave his fans more than recycled Elvis. His hard drinking, car crashes, wild partying and tempestuous love life made him a permanent headline in the French popular press. Readers breathlessly followed his on-again, off-again marriage to the glamorous singer and actress Sylvie Vartan, a roller-coaster relationship that reputedly led Hallyday to attempt suicide twice.
Critics frequently accused Hallyday of being derivative, but his countless fans remained faithful. He was a natural survivor and his outdoor concert at the Eiffel Tower in 2000 drew more than half a million fans. Another 9.5 million watched it on television — about one-sixth of the population of France.
"There's just me and Mick Jagger and Keith Richards left. We're the only survivors," Hallyday famously told The Times in 2003. "We didn't have a quiet life, so it is a miracle we are still alive."
Regardless of his reputation, Johnny Hallyday always took music seriously. Always current with the latest developments in Anglo-American rock, he prioritised working with top talent outside France. Early in his career he recorded in Nashville with the vocal group the Jordanaires, who backed Presley on many records. The Jimi Hendrix Experience appeared as his opening act during a run of French concerts in 1966. Later responsible for bringing the British guitarists Jimmy Page and Peter Frampton to France for recording sessions, Hallyday was even a friend of The Beatles.
"I know The Beatles. I was with them the other night," he told Fabulous magazine in 1964. John — he is so funny — gave me an address in London where I can buy boots like the ones he and the boys wear. You can't get them here [in Paris]."
Format:
UK English