Acclaimed Jazz Bassist Gary Peacock Dies At 85
Peacock enjoyed a prolific solo career and collaborated with the likes of Bill Evans, Keith Jarrett, and Paul Bley.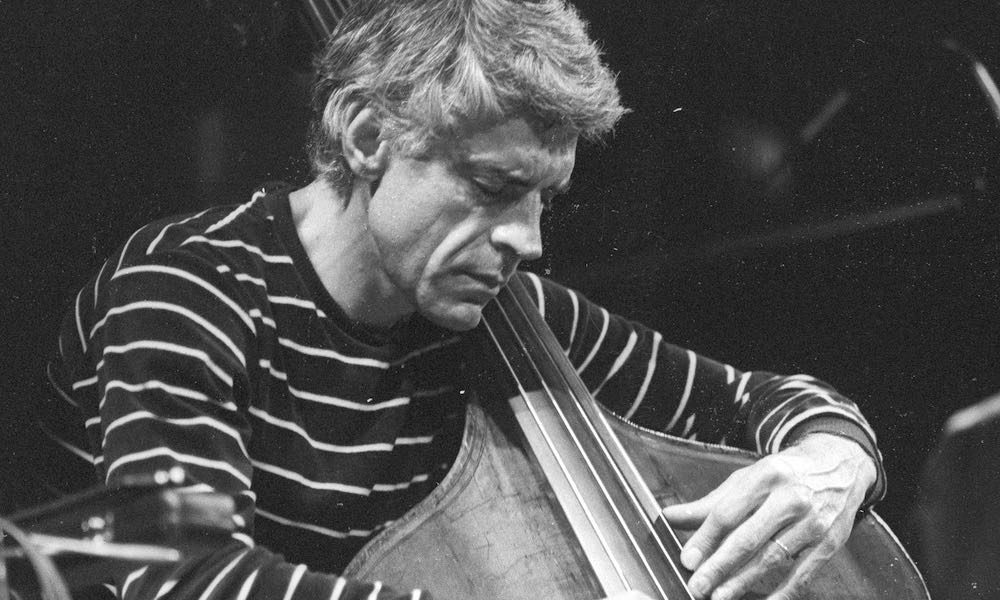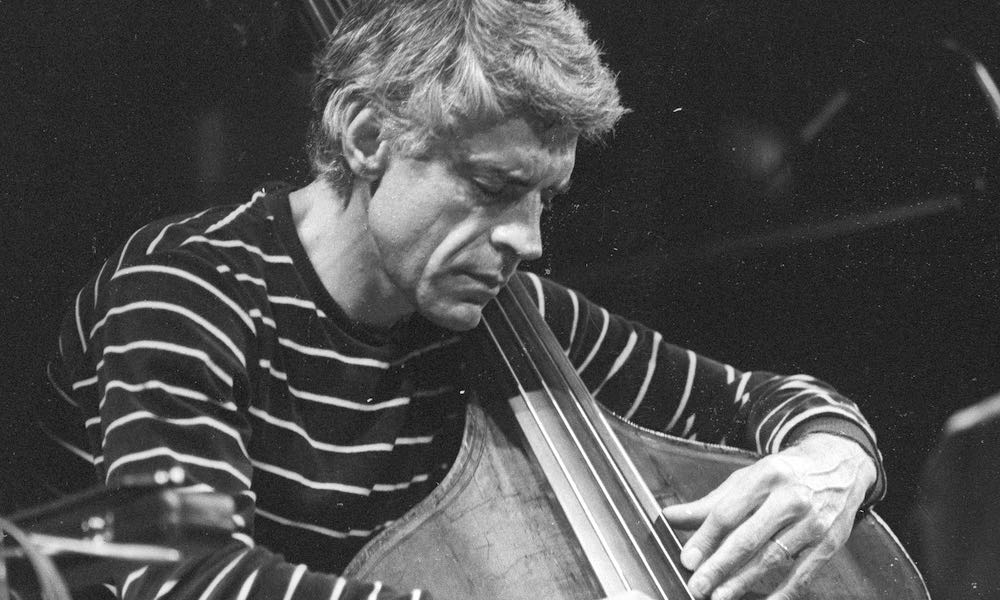 Legendary jazz bassist Gary Peacock, who played alongside such greats as Bill Evans, Keith Jarrett, Paul Bley, Marc Copland, and Albert Ayler, has died at the age of 85. According to his family, he passed away peacefully of undisclosed causes at his home in upstate New York on September 4.
During his seven-decade-long career, Peacock not only formed fruitful partnerships with many of the biggest names in jazz, but also enjoyed a prolific career as a leader, recording 12 solo albums, and six albums with Tethered Moon – his trio with Paul Motian and Masabumi Kikuchi.
Born in Burley, Idaho in 1935, Peacock found his love for music early on – playing the drums, piano, and trumpet in high school, and finding his groove with the bass, while in an Army jazz trio. The artist began his professional career in Los Angeles, where he worked with many of the artists in the burgeoning West Coast jazz scene, including Art Pepper, Barney Kessel, and Bud Shank.
Peacock relocated to New York in the 60s, where he expanded his repertoire, performing with the likes of Bill Evans, Miles Davis, and Roland Kirk. He also began a longtime musical partnership with Paul Bley, which would result in ten albums together over the course of three decades, including 1970's Paul Bley with Gary Peacock, 1976's Japan Suite, and 1998's Not Two, Not One. The two also collaborated frequently with the bassist's first wife – pioneering electronic and avant-garde jazz musician, producer, and composer, Annette Peacock.
Last year, jazz fans had the opportunity to hear the magic between Bley and Peacock with When Will the Blues Leave, which unearthed a previously-unreleased 1999 performance by the two artists and Paul Motian, captured in Switzerland.
Dialogue Amour (Live at Aula Magna STS, Lugano-Trevano / 1999)
Peacock also performed regularly with free jazz icon Albert Ayler throughout the 60s, appearing on numerous albums by the artist, including 1965's Spiritual Unity.
Towards the end of the decade, the artist took a hiatus from music, shifting his focus to the study of Eastern philosophies and medicine, as well as macrobiotic cooking. While living in Japan during that time, however, Peacock found new inspiration and recorded his solo debut, Eastward with pianist Masabumi Kikuchi and drummer Hiroshi Murakami. The trio recorded 1971's Voices a year later. In the 90s, Peacock and Kikuchi formed Tethered Moon with acclaimed drummer Paul Motian.
Peacock's Eastern studies had a profound effect on his work as a musician. In a 2007 interview with All About Jazz, he shared that "I think music actually prepared me in some ways in coming to zazen [sitting meditation], because it was the only window in my life where I felt kind of a spiritual or religious sense. I looked at that the essence of that and it was just bare awareness. Zazen is the same thing; it's a heightened sense of awareness."
He added, "I follow a practice that I've done for about ten years. I go through an actual daily practice of greeting the instrument, positioning myself with the instrument, paying attention to my posture, my breathing, the texture, the feeling of the instrument. Sometimes that takes seconds, sometimes it takes five minutes. Just getting a physical-sensory connection."
In the late 70s, Peacock began a long-term collaboration with pianist Keith Jarrett and drummer Jack DeJohnette – first on the bassist's 1977 LP, Tales of Another. Peacock would also appear on more than 20 albums by Jarrett, beginning with 1983's Standards, Vol. 1 and Standards, Vol. 2. Most recently, the acclaimed live album, After the Fall was released, which featured a sublime 1998 performance by the trio.
In his later decades, the bassist regularly played alongside such artists as pianist Marc Copland – with whom he recorded nine albums, as well as guitarist Bill Frisell, pianist Marilyn Crispell, and saxophonist Lee Konitz.
In a recent interview with NPR, Copland declared that, in the 60s, Peacock "was arguably one of the tiny handful of a vanguard of innovators on his instrument…In 2015, you can make the same argument."