'Relaxin' With The Miles Davis Quintet': A Classic That Retains Prestige
Recorded across two sessions in 1956, 'Relaxin' With The Miles Davis Quintet' remains one of the Dark Magus' most highly regarded Prestige albums.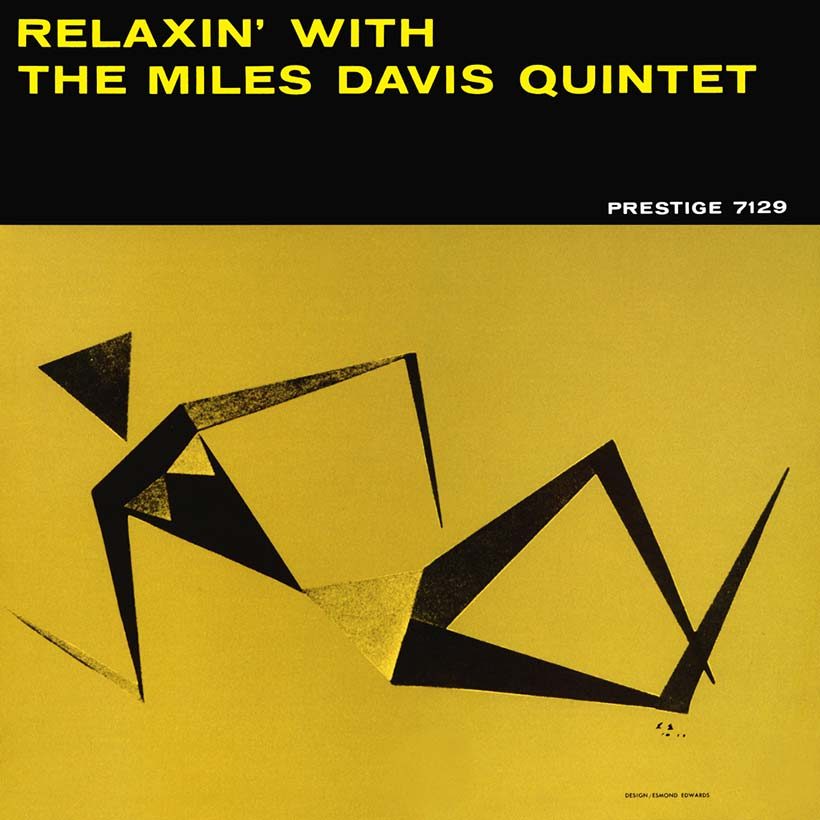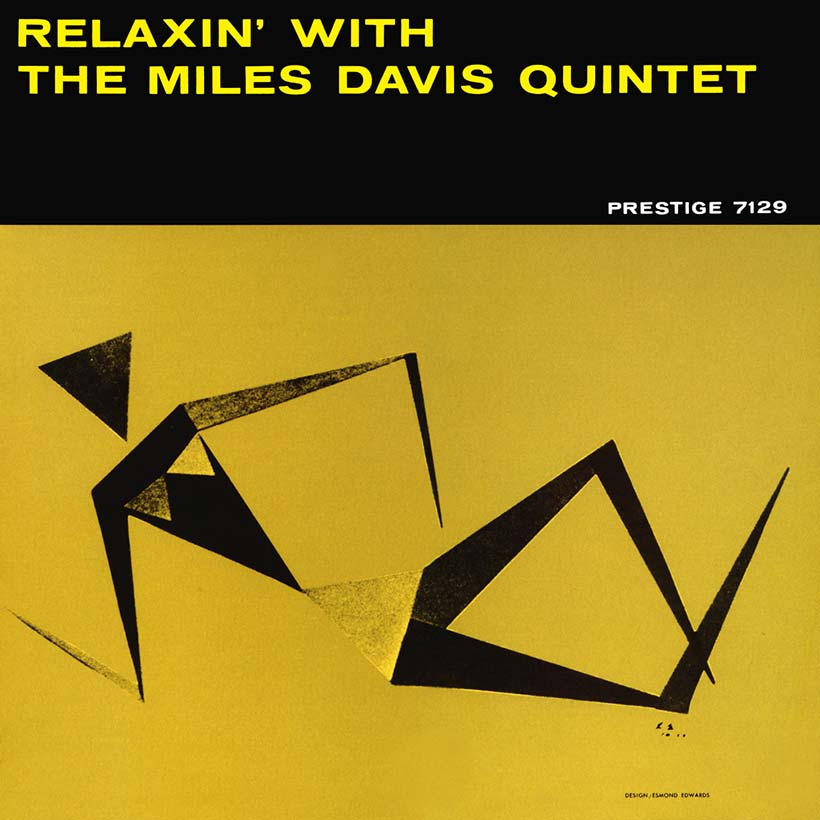 "I'll play it and tell you what it is later." Delivered in his characteristic husky rasp, these were the words of 30-year-old Miles Davis, talking to his producer Bob Weinstock, before clicking his fingers and counting off the tempo for his band's hard bop reconfiguration of Frank Loesser's "If I Were A Bell," originally written for the 1950 musical Guys And Dolls. Significantly, it became the first tune on one of Miles' best-loved albums, Relaxin' With The Miles Davis Quintet. The album didn't come out until March 1958, though it was, in fact, recorded two years earlier.
Listen to Relaxin' With The Miles Davis Quintet on Apple Music and Spotify.
To get the full story, you have to travel back to the summer of 1955. Miles, then signed to Weinstock's indie jazz label, Prestige (where he'd released several albums since 1951), joined up with Thelonious Monk and Gerry Mulligan in a hastily assembled all-star band to play at George Wein's Newport Jazz Festival, then in its second year. While he was a prominent figure on the US modern jazz scene, Miles wasn't yet the revered, iconic figure he is today. In fact, as he wrote in his book, Miles: The Autobiography: "I think my name in the clubs was still s__t and a lot of the critics probably still thought I was a junkie. I wasn't really popular at the time, but that began to change after I played the Newport Jazz Festival in 1955."
Indeed it did. Miles' sensational performance at Newport, where he used a mute on some spellbinding ballads, marked the starting point for his transformation into a bona fide jazz star and household name. Columbia producer George Avakian witnessed Miles' performance and immediately wanted to sign him. The only problem was that Miles was signed to Prestige, with a year left on his contract. Avakian negotiated with Weinstock to buy Miles' contract and an agreement was struck whereby Miles would sign with Columbia but they wouldn't release anything until his Prestige contract had expired. As a parting gift, Miles would give Weinstock four albums' worth of material.
By this time, Miles, urged by Avakian and Weinstock, had assembled his first proper band. It was a quintet comprising a relatively unknown tenor saxophonist from Philly called John Coltrane, along with pianist Red Garland, bassist Paul Chambers and Philly Joe Jones on drums. They had a residency in the newly opened Café Bohemia in New York, where they were able to hone their material and then, during two long studio sessions for Prestige at recording engineer Rudy Van Gelder's highly-regarded New Jersey studio – in May and October of 1956 – they laid down the tracks that became the four Prestige LPs Workin', Steamin', Relaxin' and Cookin' With The Miles Davis Quintet.
4 Oleo by Miles Davis from 'Relaxin' With The Miles Davis Quintet'
The third album to be released from the sessions, Relaxin' With The Miles Davis Quintet – comprised of tracks from both the May and October recording sessions – is arguably the best. It started very low key, with Red Garland's delicate piano chimes announcing the intro to a lightly-swinging "If I Were A Bell." Miles uses a mute and his tone is light and airy, but underneath, the groove – driven by Paul Chambers' sprightly walking bass and Philly Joe Jones' propulsive drums – is cooking nicely. The entrance of Coltrane's sax brings more heat and intensity to the piece, his solo marking him out as an exciting new talent.
After a false start, the ballad "You're My Everything" begins with Red Garland's tasteful block chords, laying the foundation for some lyrical horn playing from Miles, who again uses a mute which infuses his sound with a note of poignancy.
For a former professional boxer who went in the ring with a young Sugar Ray Robinson, Texas pianist Red Garland had an exceedingly delicate touch on the keyboard, as the tinkling intro to a swinging version of Rodgers & Hart's "I Could Write A Book" reveals. In acute contrast, Coltrane's meaty saxophone solo is robust and virile, and his contribution also lights up a version of Sonny Rollins' uptempo, riff-laden "Oleo," a popular number with the hard boppers, which finds Miles and Trane playing in unison on the intro, before they break off to improvise.
After the high energy of "Oleo," the album takes a cooler turn with a gently swinging take on Jimmy Van Heusen and Johnny Burke's Sinatra number "It Could Happen To You," where Miles again uses a mute. His solo is spare yet eloquent, while Coltrane's, which follows, begins quietly in a subdued fashion but then crescendos into an avalanche of notes. The contrast between the two men's very different styles is acutely dramatic here and underlines the old adage that opposites attract.
5 It Could Happen To You by Miles Davis from 'Relaxin' With The Miles Davis Quintet'
The album's closer, a revamp of Dizzy Gillespie's classic bebop number "Woody'n You," picks up the pace again. Miles, as usual, solos first, followed by Trane, who then briefly passes the baton back to Miles, before a short drum solo by Jones which leads to a Latin-style coda that concludes the piece.
It provides a memorable end to what is a superlative album. Listening to Relaxin' today, over six decades on from its original release, it's not difficult to see why Miles' band at this time was dubbed his First Great Quintet. Collectively and individually, they were on fire – and also at one with their leader. But by the time that Relaxin' hit the shops in March 1958, Miles was a Columbia recording artist.
Not one given to nostalgia, Miles rarely gave his career a backward glance, but he evidently looked back at those final Prestige recordings with fondness. "That was some great music we made at both those sessions and I'm really proud of it today," he wrote in 1989, three years before his death.