Gibson Honors Tom Petty With 'SJ-200 Wildflower' Guitar
'It is so incredible to see the SJ-200 design our Dad worked on so long ago, lovingly brought to fruition,' said Petty's daughter.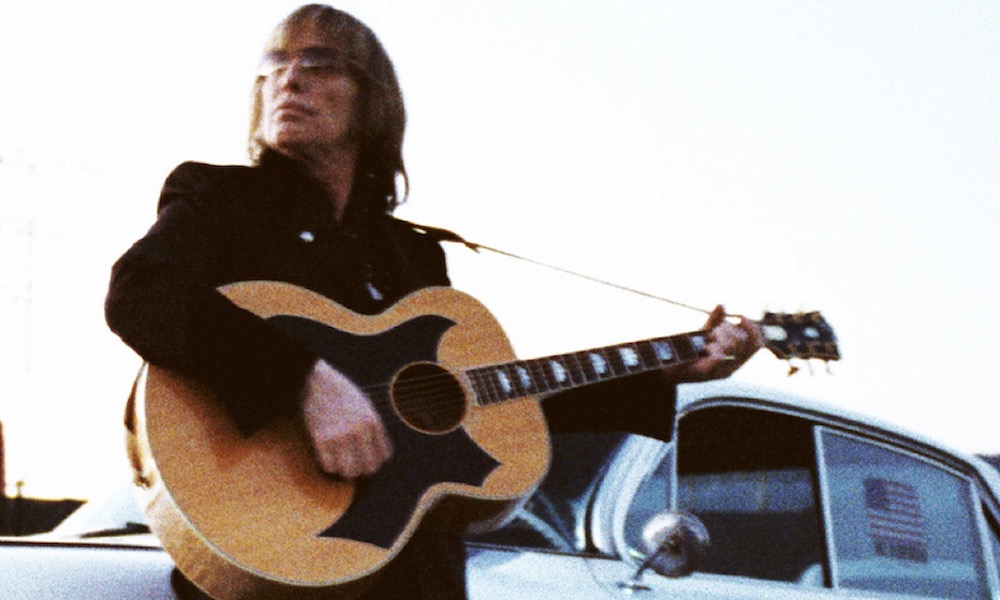 Gibson has partnered with the family of Tom Petty to re-create the late artist's beloved SJ-200 Wildflower acoustic guitar. Limited to a run of 100, the design was inspired by the guitar that Gibson made with Petty in 1996 following the release of his 1994 Wildflowers album.
Available today, the collectible guitar is housed in a custom case and features detailed SJ-200 ornamentation and personalized artist touches, including a Wildflower logo in Mother-of-Pearl on the headstock, the "You Belong Among the Wildflowers" lyric decal on the back of the headstock, and Petty's signature engraved on the double pickguard. Crafted from Sitka spruce and maple, the guitar also comes equipped with gold Grover Imperial Tuners and an LR Baggs VTC under-saddle pickup with soundhole-mounted volume and tone controls.
The SJ (which stands for Super Jumbo body shape) was first designed in 1937 and is engineered for volume – even with a natural touch.
"It is so incredible to see the SJ-200 design our Dad worked on so long ago, lovingly brought to fruition with his long-time guitar tech and friend Alan Weidel and the craftsmen and women at Gibson guitars," said the artist's daughter, Adria Petty, in a press release.
Petty added that she hoped "others can make what my Dad called 'the big jangle' a reference to that gorgeous, big, SJ-200 acoustic sound he loved. We hope fans and members of the music community alike enjoy this beautiful instrument as much as we do. It is a beautiful tribute to him."
Weidel and Petty's longtime producer George Drakoulias spoke to Gibson TV about the guitar and its importance to Petty. "I can see him playing it and being very happy," shared Drakoulias, describing the large guitar as "a cozy friend." Speaking to the Wildflower logo, the acclaimed producer added, "He loved the inlay…that design was on the back of the tour bus."
Petty's work on Wildflowers is documented in the new documentary Tom Petty, Somewhere You Feel Free, which premiered last week at SXSW. Shot by Martyn Atkins and directed by Mary Wharton, Somewhere You Feel Free was inspired by a treasure trove of recently-discovered 16mm footage, offering a firsthand look at Petty's incredible period of creativity from 1993-1995. The film also includes new interviews with Adria Petty, producer Rick Rubin and Petty's Heartbreakers bandmates Mike Campbell, Benmont Tench, and Steve Ferrone.
Explore the best Tom Petty songs here.