Glass Animals Release Update Of 'Tangerine' Feat. Arlo Parks
The band debuted the collaboration during last night's 'Live In The Internet' live-stream.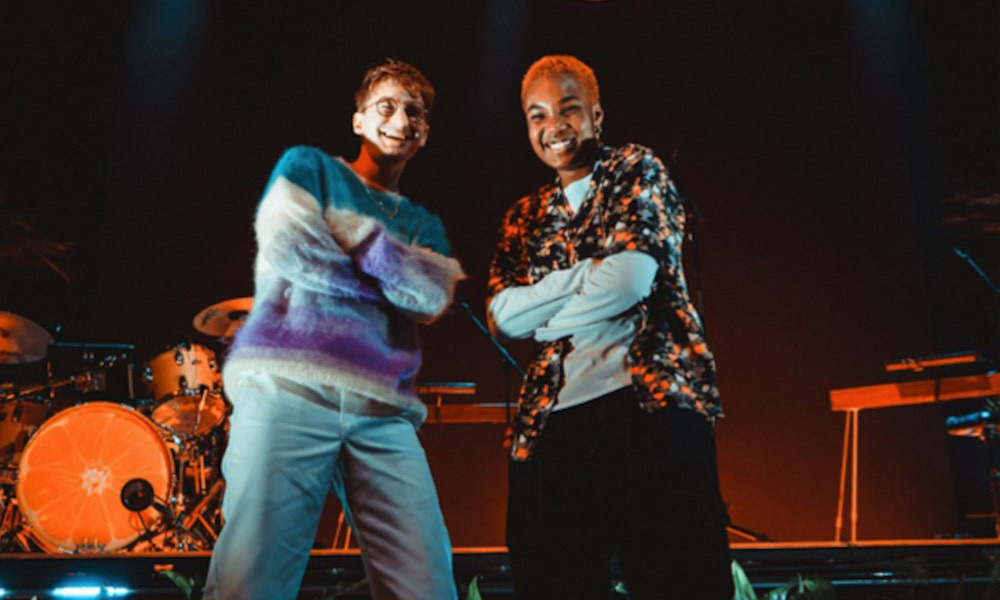 Glass Animals teamed up with rising singer-songwriter Arlo Parks for a collaborative version of their song "Tangerine" – a popular track off their new album, Dreamland. Parks and the band performed the bouncy track last night during Glass Animals' "Live In The Internet" live-stream concert.
Over 18,000 fans tuned in last night to watch "Live In The Internet," making it Glass Animals' largest headlining performance ever. The virtual concert also marked the first time that Glass Animals have been able to properly celebrate Dreamland. In addition to Parks – who previously collaborated with frontman Dave Bayley on his "Hotline Bling" quarantine cover – the band was also joined by rapper Denzel Curry, who appears as a guest on "Tokyo Drifting," the first single off the album.
Ahead of the concert, Bayley stated, "I think 90 percent of a live concert's atmosphere comes from the crowd. It's about that togetherness and everyone getting on the same level and everyone in the room being part of the same thing…. That atmosphere doesn't exist on the internet, BUT…the internet is good for interacting in a different way. It's the most powerful thing in the world. You can do things on the internet that you can't do in real life."
He added, "It is a new type of performance space. Just like you'd perform and interact differently in a tiny club to how you'd perform in a stadium…you have to interact differently on the web."
The band certainly made the most of the digital space during last night's set, enveloping the stage in brightly-colored visual effects, and transporting viewers to their very own "dreamland."
The NME praised that the band "re-define[d] the potential of virtual gigs," calling the broadcast "an imaginative showcase from a band clearly missing their fans."
Released in August, the long-awaited Dreamland marked Glass Animals' highest-charting release to date, landing at No.2 in the UK and No.7 in the US. In addition to being embraced by fans, the album was also warmly greeted by the press, and garnered praise from such outlets as DIY, Clash, NME, and The Independent, which called Dreamland a "complex, thoughtful, and moving record."
Dreamland is out now and can be bought here.