'Goodbye's Kickin' In' For Brothers Osborne In Latest Album Preview
The song will be part of the duo's soon-to-be-announced fourth studio album.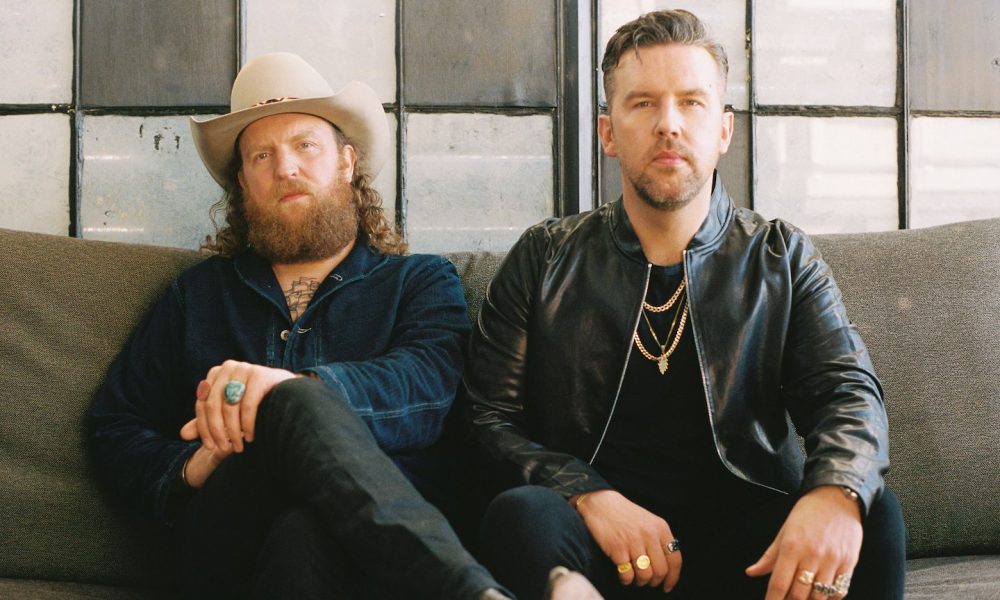 Brothers Osborne have released their new song "Goodbye's Kickin' In." Produced by Mike Elizondo, it will be part of the duo's soon-to-be-announced fourth studio set, which follows their Grammy-nominated third album, 2020's Skeletons.
In early April, the duo shared three new tracks, "Nobody's Nobody,"⁠ "Might As Well Be Me,"⁠ and "Rollercoaster (Forever And A Day).⁠" Wrote Rolling Stone's Jon Freeman: "'Might As Well Be Me' is brash, party-starting country rock with sizzling guitar work and TJ playing the spirited social instigator. 'Nobody's Nobody' is another sturdy, guitar-driven tune that speaks to every person's humanity. And 'Rollercoaster (Forever and a Day)' slows things down for an opposites-attract ballad about enjoying the sometimes-bumpy ride."
Brothers Osborne - Goodbye's Kickin' In (Official Audio)
The brothers from the small water town of Deale, Maryland recently added Duo of The Year to their list of accolades, at the 58th Academy of Country Music Awards, where it was their fourth win in that category and seventh ACM Award overall. "I love the country music community," said John Osborne of the recognition. "We're the luckiest people in the world."
Brothers Osborne are also part of the festivities at the upcoming, 50th CMA Fest, where they will take to the stage as Artist of the Day on Saturday, June 10 at 10:45 AM. They wil take part in a live taping of the Country Heat Weekly podcast with hosts Kelly Sutton and Amber Anderson. In the show, which will stream exclusively on Amazon Music, they'll talk about their career, music and tour.
Fans can also see them perform at Spotify House, the same day, June 10 at Ole Red. The six-time CMA Award winners, who their first Grammy in 2022 for Best Country Duo/Group Performance with "Younger Me," from a running total of ten Grammy nominations, are on the road this summer.
Buy or stream Brothers Osborne's "Goodbye's Kickin' In."