Gord Downie And Bob Rock's 10-Years-In-The-Making Album 'Lustre Parfait' Arrives
The two music legends recorded the album between 2009 and 2017.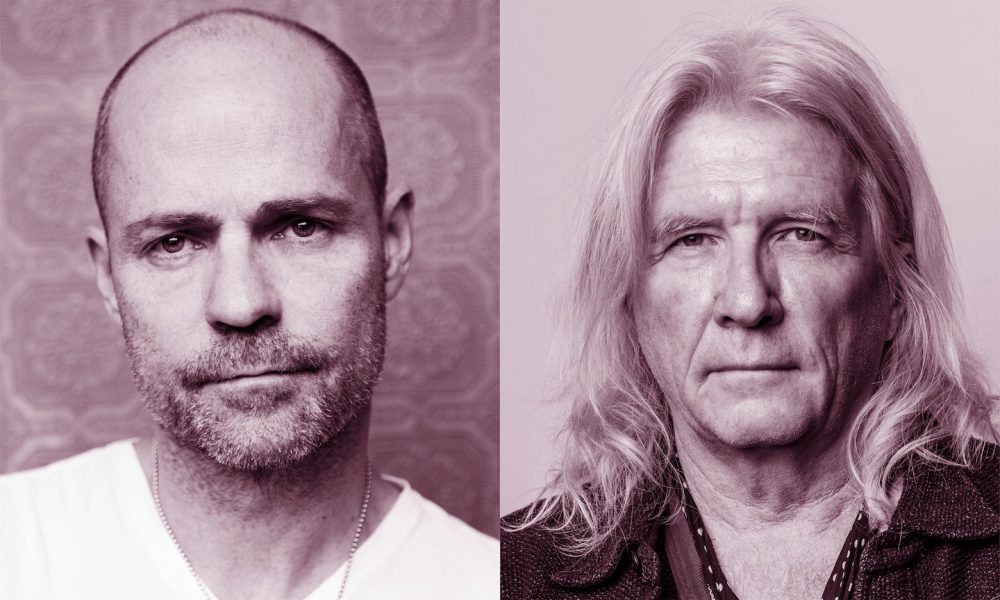 More than a decade in the making, Lustre Parfait, the collaboration between producer Bob Rock and the late Gord Downie of The Tragically Hip, is out today.
The collaboration began when Rock, known for his work with groups including Metallica and Bon Jovi, joined on to produce The Tragically Hip's 2006 album World Container and its follow-up, We Are The Same.
Gord Downie & Bob Rock - The North Shore (Official Music Video)
Then, in 2009, the duo began to collaborate on a project outside of The Tragically Hip's work, blending Rock's compositions and Downie's lyrics. The material that now makes up Lustre Parfait was recorded whenever and wherever the pair got the opportunity from 2009 to 2017, recording in Maui, Vancouver, Toronto, and Los Angeles.
The album consists of 14 passion-filled songs, including the electric "Greyboy Says" and "Something More" and the more tender "The Moment Is A Wild Place" and "The North Shore." Rock recently told The Toronto Star that the pair were so passionate about the project that Downie had written a screenplay based on Lustre Parfait's songs, but it is unknown if the film will ever be produced.
Speaking about the process of working with his friend and putting together the album after his passing, Rock told The Toronto Star, "his recording was done months before, and when he got sick, I looked to finish it so he would hear it. So he kind of heard the finished product, but when he passed away I really couldn't listen to it, to be quite honest, for a long time."
He continued, "Basically, Gord made me promise that everybody should hear this," said Rock. "Looking at it, I realized that the most important thing was Gord's vocals and his lyrics, so I finished the album because I had a new perspective. I never had a chance to mix it and finish it properly. I actually took a couple of weeks, and it was really great finishing it, and I fulfilled my promise. So far, people seem to like it."