Gracie Abrams Shares 'Cedar' From 'Buccaneers' Soundtrack
Abrams is up for a Best New Artist nomination at the 2024 Grammy Awards.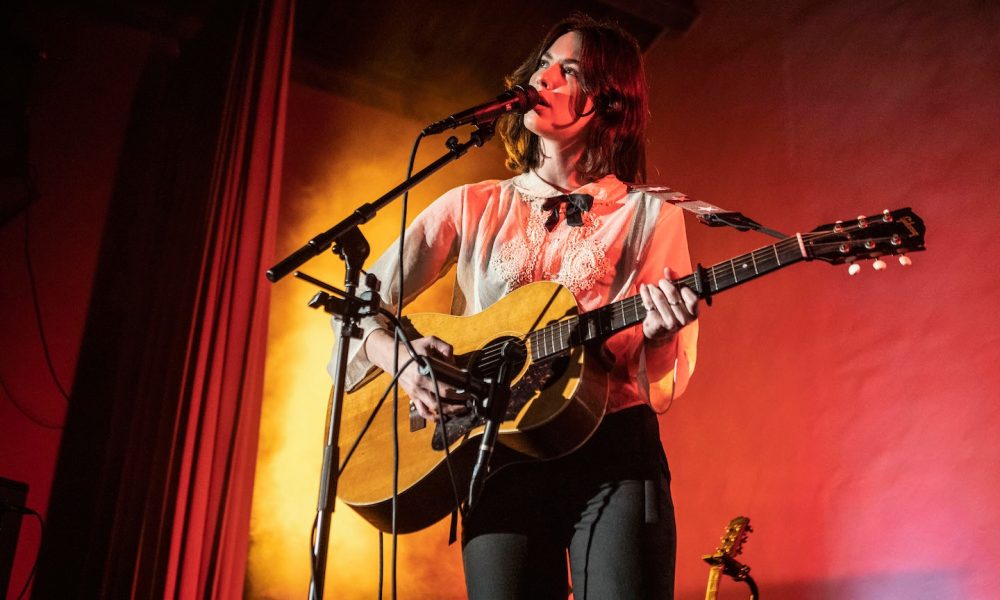 Singer/songwriter Gracie Abrams has shared the poignant new single "Cedar," co-written with Aaron Dessner. The track is featured on the official soundtrack to the Apple Original drama series The Buccaneers.
Abrams' "Cedar" is primed to soundtrack some heartbreaking moments. The lush piano ballad documents all the whirlwind emotions that come with a breakup. "It's been good to know ya," she opens in a hushed voice heavy with devastation. The song builds upon a rich quilt of keys and guitar as Abrams searches for reasons ("you learn to lie," she croons) and laments the hardest realizations ("this could be the worst goodbye"). Check out the track below.
Earlier this month, Sharon Van Etten shared "Close to You," co-written with Courtney Barnett. The track will also be featured on The Buccaneers.
Van Etten "Close to You" adds an alluring slice of romance to the soundtrack. "I got a taste of being with you, don't wanna waste more time," she opens over a crisp beat and languid guitar. The song slinks along like a dreamy noir washed in reverb and touched with an electrifying intimacy. "Put on your best dress and get out of your head," she sings on the chorus, before closing with an ominous message: "Get away and I'll stay close to you."
Interscope Records also unveiled the complete tracklist for the star-studded all-female soundtrack, which includes Van Etten, Abrams, and Miya Folick—and was produced by Stella Mozgawa of Warpaint. The album debuted the same day The Buccaneers premieres globally on Apple TV+ on November 8.
Of the album, Mozgawa said: "It was a truly incredible experience working with this group of uniquely talented artists. Everyone brought their A-game and taught me something invaluable about the creative process. Witnessing these artists map each character's journey through song was a joy and the album feels like a really exciting companion to the show."
Buy or stream The Buccaneers: Season 1 (Apple TV+ Original Series Soundtrack).